Swiss Market Insight December 2018
The time has come for a rundown of 2018. Boardsports retail is in a constant state of flux, with business models, product ranges and, in the most extreme cases, the very existence of the shops being called into question. By Fabien Grisel.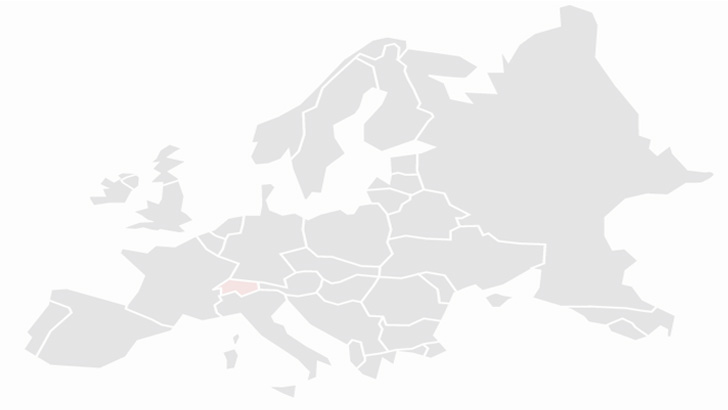 Although this year's seasons and weather seemed to be working in the shops' favour, it's clear to see that you still need a solid set of shoulders in order to make it through. Arcade-style core shops, skate shops and pro shops are becoming more and more scarce. In Switzerland, the biggest and most lucrative boardsport is snowboarding. Skateboarding holds its share of importance but consists of products with low unit price and small margin, so it's difficult to make into a cash cow. Meanwhile, the surfing market is just too small here. So, our Swiss market, focussed on the winter, needs money-spinning products to keep things ticking over in the summer or, better still, throughout the year. We can see that a lot of the most important players in the snowboarding sector are often actually multisport shops with a bigger snowboarding department. Another type of retailer that we mostly find in the mountains is the bike shop (especially mountain bikes), positioned as specialists of summer and winter mountain hardware. With the rise of the electric bike, these guys have found a highly sought-after product with big returns, as much in terms of sales as subsequent servicing.
Another phenomenon we can see more and more of is outlet stores. The interesting thing here is that these aren't shop chains with lots of points of sale and then one place dedicated to sales and stock liquidation, the outlets are actually their only shops. This clearly proves that there's something wrong in our industry and that there's an overproduction effect occurring. But perhaps they are just meeting the demand for cheap products now that consumers have had their appetites whetted by the explosion of a price-slashing online market, which could also explain it. What's for sure is that even for the Swiss, amongst the top in the world when it comes to spending power, searching for the best deal is definitely on trend.
If we look at what's happened in the summer, we can clearly see that SUP is continuing to grow. All the rental bases were a big hit this year; Nicolas Droz from Wind SUP in St-Blaise in the Neuchâtel canton wasn't able to take much holiday this summer at all. In just three years, SUP has become the water sport in Switzerland, on our rivers and lakes alike, everywhere and in all its forms. Some like it as an exercise pursuit, others use it for relaxation and excursions, and for some, it's even replaced the old blow-up boat for use at the beach. In any case, we definitely haven't seen the end of people stirring our lakes with a paddle in summers to come.
While we're on the subject of water, it seems appropriate to mention wave pool projects, because yes, Switzerland has been seriously considering them for some time now. Several projects are already well underway and scheduled for a 2020 opening. This goes for Alaïa in Valais and Wave Up in the Zurich area. Alaïa has already acquired the necessary funding and permissions. Furthermore, the first part of their concept, The Alaïa Chalet will open its doors this winter in Lens, right underneath Crans Montana. As for Wave Up, they are in the final stages of getting their building permits in place, after which should come the funding without too many problems. We know the Swiss are fond of waves, so it'll be interesting to see if basin surfing in the mountains motivates them as much as the travels they set off on every year in search of good waves. To tell you the truth, I don't really doubt it, and I wish the greatest success to the people behind these centres.