Legend Serge Dupraz Resurrects Hot Snowboards, Brand Profile
The legendary Serge Dupraz is resurrecting Hot Snowboards. The brand synonymous with carving rises from its ashes at a time when the art of carving is in full blossom.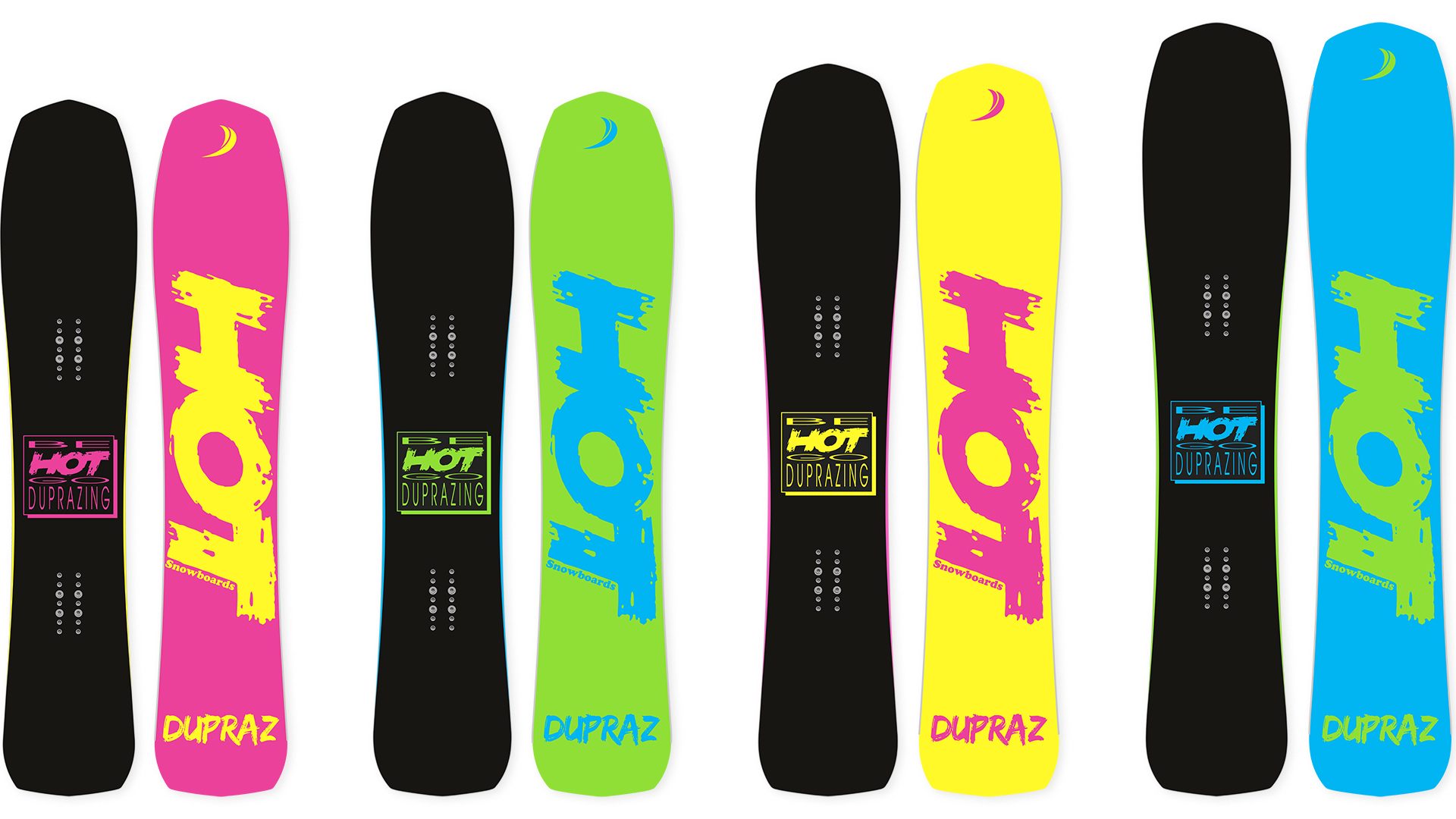 Please tell us about the reincarnation of Hot snowboards.
Hot Snowboards was launched back in the 1983/84 winter. For me, making snowboards was a totally natural progression from my profession as a custom windsurf shaper. The young brand had a special sort of creativity and audacity and it quickly revolutionized snowboarding as a discipline, sending ripples through the winter sports market. The impact was unprecedented.
It's often omitted from articles about the history of snowboarding but anyone who was into snowboarding at that time knows all about it and recognize its importance.
The end of the '80s was a crazy time for us. Sales exploded year after year, each model we released was the crème de la crème in terms of performance, pushing the new sport forward. I created the first team of professional racers who were on a salary with an assigned coach. The Hot Pro Team provided us with international exposure through some remarkable successes.
Circumstances, mostly due to the weather, forced me to grant a production license in 1990 (there was a succession of bad seasons for years and clients really felt the pinch). Unfortunately, it was not honored. I left the industry in 1991 with a profound sense that my story with Hot wasn't finished. Predictably enough, the brand saw success for a few years of prosperity before weakening and eventually disappearing completely…Thanks to the new shapes made by the visionary shaper Dupraz 15 years ago, we are all coming out of a period of decline in snowboarding. Momentum is building, the time has come…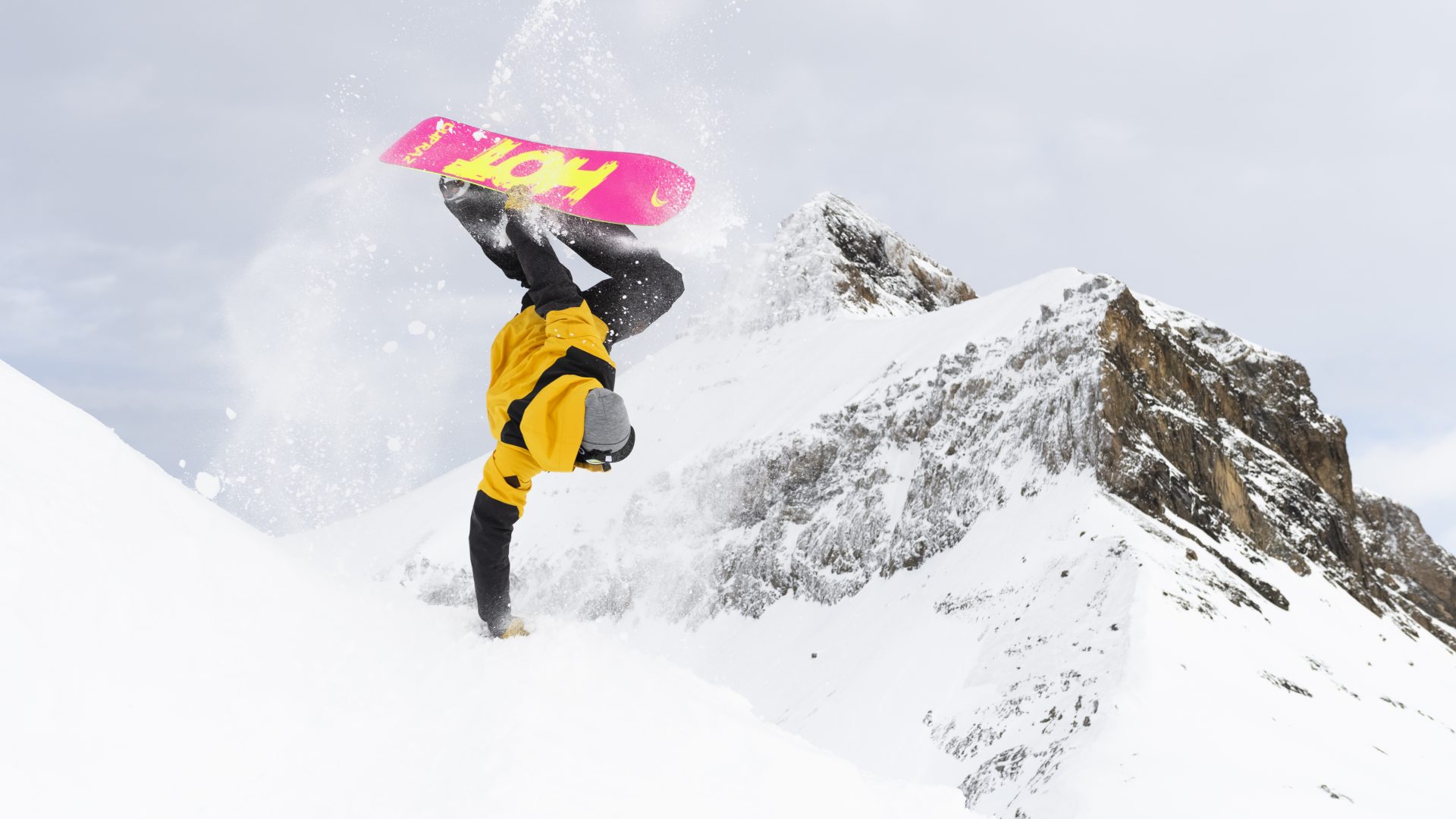 For those who don't remember, explain the roots of Hot snowboards.
The roots of Hot Snowboards are absolutely unique; no other brand at the dawn of snowboarding was started by an aquatic shaper, this was at a time when you could only ride powder because they had no edges. An avant-garde shaper living in the alpine foothills on the banks of Lake Geneva right on the Swiss border. First I was a skier then long-term freeride monoski aficionado but I'd been a sailor and windsurfer since the start and I went over to learn the art of shaping on the North Shore of Hawaii over the course of several winters.
Riding sideways on water became riding sideways in powder with the first truly efficient shapes to surf the snow with, inspired by Dimitrije Milovitch, with a different approach from the American frontrunners Jake Burton in Vermont who released his snowboards, 'Snurfers' with the string on the nose, and also divergent from Tom Sims, the superb Californian skateboarder and fan of freestyle tricks. I grew up in a strong alpine culture, my passion for technical things was due to having many ski manufacturers stationed around my own workshop and all the amazing ski resorts nearby with their lifts, pistes, and playgrounds…I wanted to find new and improved performance on the piste so I explored snowboarding on groomed slopes. The frustration of not being able to surf so much in winter was also a powerful force behind the innovation that would allow us to make this new way of snowboarding so fun.
The second half of the '80s was an extravagant time for Hot. Thanks to the brand's iconic models, we were able to bring the joys of powerful carving into the sport. This was a huge boost to the sport and a colossal development in its application. The whole ski industry would prosper greatly in the coming years, inspired by the principles of our parabolic sidecuts, which in turn allowed skiers to also enjoy setting lovely turns in the snow with little effort.
Years later Jake Burton recounted "Serge Dupraz designed a revolutionary board that was capable of laying a trench in the snow with its six meter radius. Every manufacturer jumped on this brilliant idea. The Hot Pro Team dominated at the time."
Jake didn't mention the 'Révolution' model on which Serge Vitelli was able to make his famous laid out 'Vitelli Turns', which inspired so many riders at the time. This is a point of reference for our shapes today and you can rediscover the sensation in a fluid, intuitive way.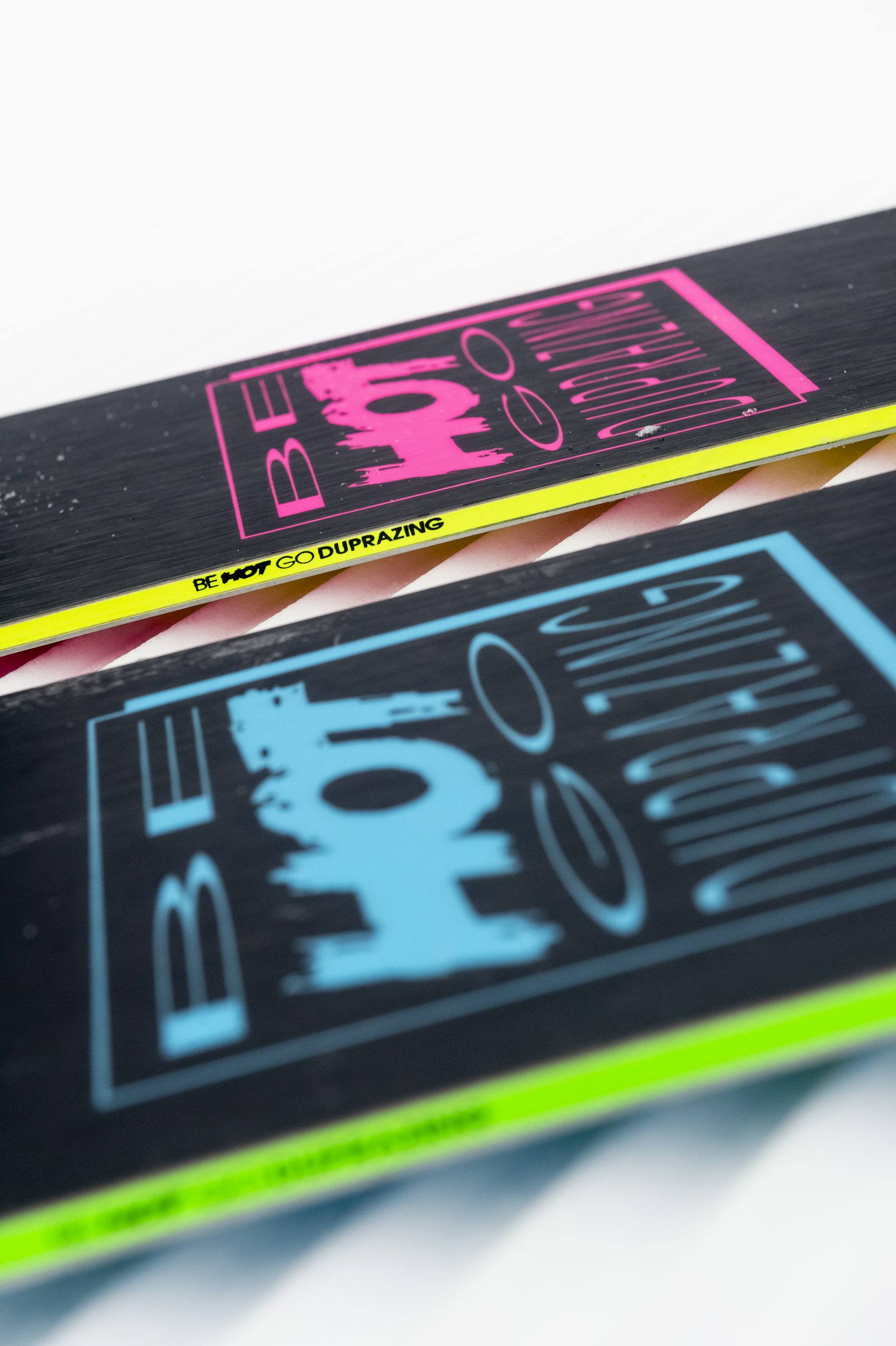 Why was now the right time to re-launch Hot?
We are reaching a point where snowboarding is finally coming out of the "freestyle only" niche it was pigeon-holed into by the big brands in the last 25 years. I firmly believe that snowboarding, as a discipline and in its popularity, deserves a lot better than what it has today. This was one of my clear objectives for launching Dupraz snowboards 15 years ago. The D1 brings you back to the essence itself of snowboarding, the idea of surfing the snow, putting the two fundamentals of snowboarding at the forefront – the joys of riding in powder and the pleasure of the carve. The D1 and our philosophy itself have influenced so many brands over the years and it's now re-launching the sport, from Japan to the USA, Canada, Russia and, of course, Europe. The 'Dupraz shape' is often copied but never matched. We continually update our D1, which remains an absolute benchmark for 'modern' shapes. 'Playing' with other shapes and codes with 'Hot Snowboards' and tackling different rider profiles represents a promising new step forward for us.
Which models will you be selling?
We will start off this year with a range close to our flagship D1, which we have called the "Be Hot". On the topsheet we used the logo from the second version of the "One Sixty", which came out in 1988, only slightly modified. This is an ultra-modern revamp of the famous "One Sixty" which was the first board to be effective for use on the piste and in powder. The "Be Hot" is a super-maneuverable, fast and stable board designed to bring you joy no matter what you have your eye on that day.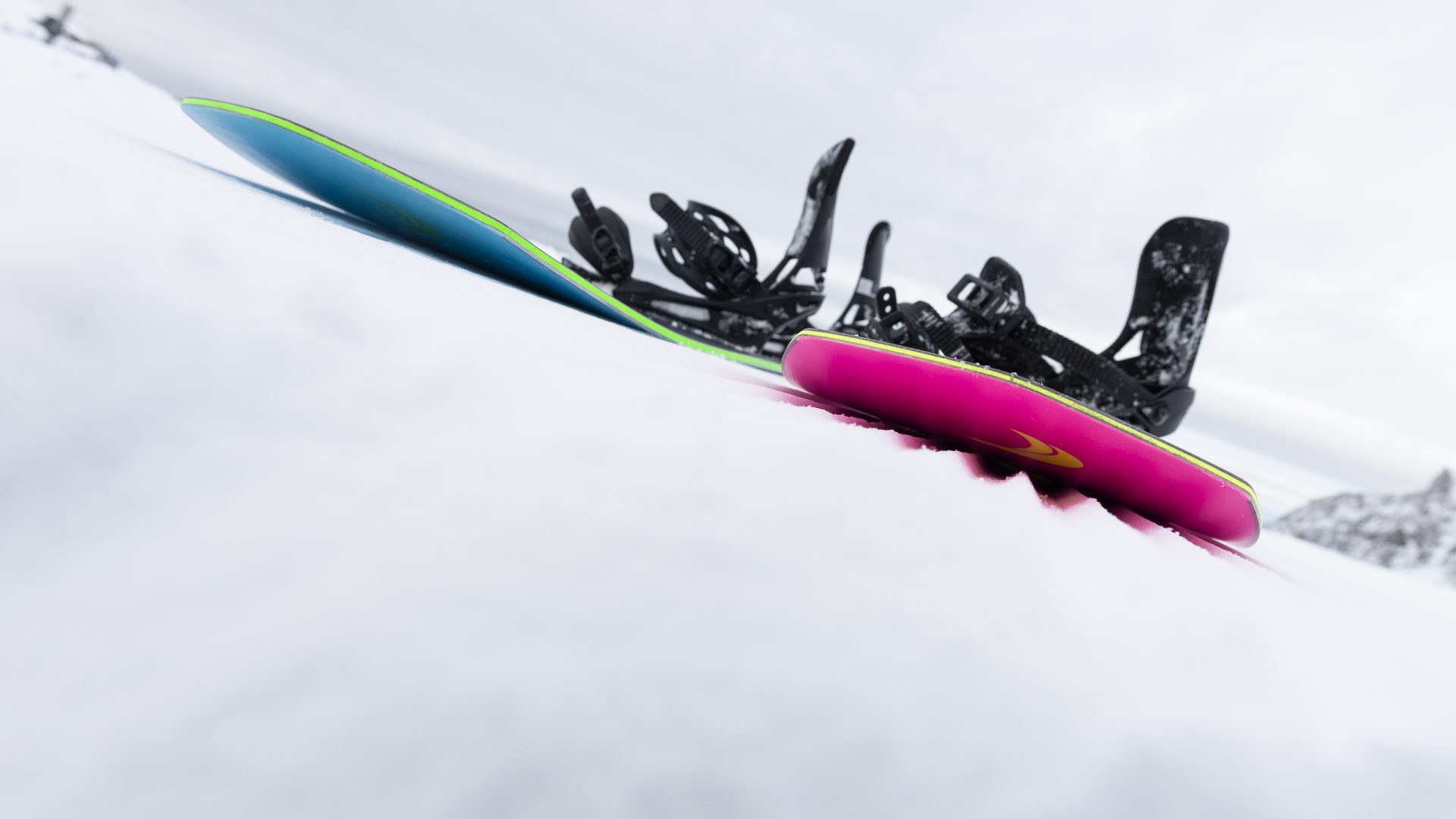 How will you differentiate Hot and Dupraz?
Hot has always been an audacious, unconventional brand. There will, of course, be projects quite close to Dupraz under Hot Snowboards as our values and mindset have the same source but there will also be real differences in the products and in our communication, which will gradually become clear.
How are you going to market Hot?
Dupraz enjoys a great reputation earned not through big marketing or advertising campaigns but through strong word of mouth and authentic exchanges between riders. We are not a brand that is known to the masses, we're more under the radar but appreciated by the connoisseurs of the scene, by people who ride. At the moment our boards are ridden by 'those in the know'.
Things might be very different when it comes to Hot Snowboards.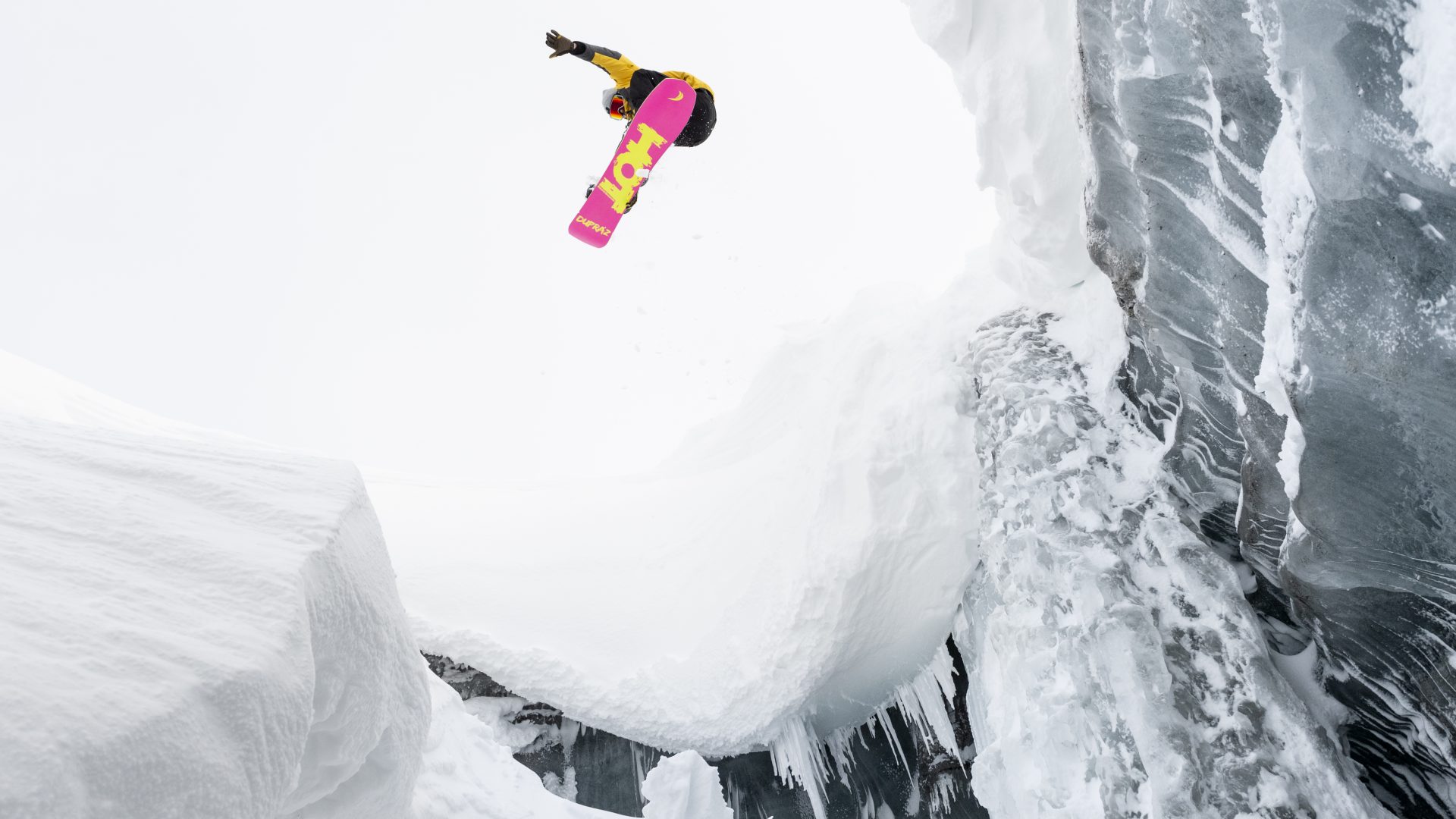 Which retailers and regions are you working with?
We are so lucky to live where we do. We have an incredible choice of terrain and various different resorts to keep us entertained. This ranges from huge wide-open spaces to perfectly groomed pistes for carving on. Switzerland and Italy are only just an hour away as well. Designing boards suitable for such an immense variety of terrain near where we live means that we can respond to the needs of all riders on the planet. In the Hot era, we sold 4 times more boards than Burton in France and our boards were distributed into several different countries. I'm stoked to be working with all these people around the world again, with respect, efficiency, integrity and above all…fun!