DC Chalet Hosts Italian Band Angry Rodja
DC's AREA43 in Meribel has been the brand's snow haven for a number of seasons now and the DC Chalet hosted Italian band Angry Rodja for a week of filming for their new song Sapore di Jack featuring model Natasha Legeyda in the clip along with the crew.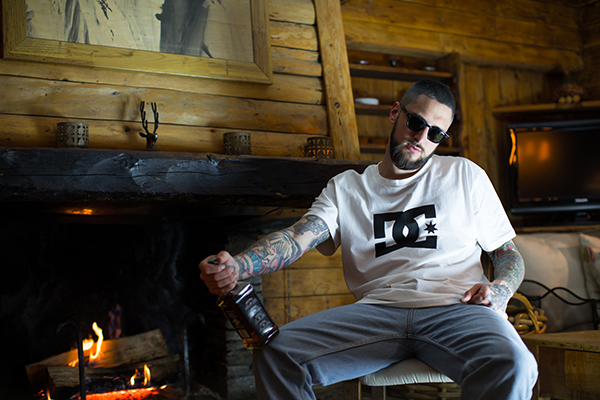 Press Release: To kick off the 2019 Winter season, DC's AREA43 welcomed Italian band ANGRY RODJA  at the  DC Chalet, to record the video clip for their new song  « Sapore di Jack » by Christian Ruggero (Rodja aka Angry Lion) featuring Marco Richetto (Rayden) .
For this occasion,  the crew, along with model Natasha Legeyda enjoyed some magic moments in Meribel.
Rodja comments: "A very unique experience. Inside the DC Chalet, you can only feel positive vibes. This was the best place for our upcoming video clip.
The kindness and hospitality from DC Shoes crew was over the top, excellent. Romain, the Chalet
Keeper, is such a great person, insanely able to understand our needs and an awesome guide in the mountains.
Our experience is something that we will keep in our hearts forever !
Stay tuned to see the result in February,  it is going to be sensational .
Thanks DC Shoes ! "
Sapore di Jack, performed by Rödja and Rayden. (Prod. Nero Argento)

@angryrodja
@natashalegeyda
#dcarea43