German Boardsports Market Insight January 2019
Every year as we get closer to Christmas, Amazon have a habit of gradually raising their product prices in order to maximise the company's profits during the busiest time of the year. Against a background of that practice, huge discounts of more than 20% off for Black Friday and other campaigns don't seem to make sense in snowboard shops, particularly not on current seasonal products. But at the end of the day, anything is possible and so we've witnessed just that in the run-up to Christmas. It's even taking place on a large scale. You could spot sale signs long before the holiday season and even before winter, which unfortunately arrived late again. There's just too much pressure on the retailers as they have a lot of invoices to pay by the end of December. That's why every penny that customers spend in store is welcome at that time of the year, even if it means slashing prices. By Jochen Bauer.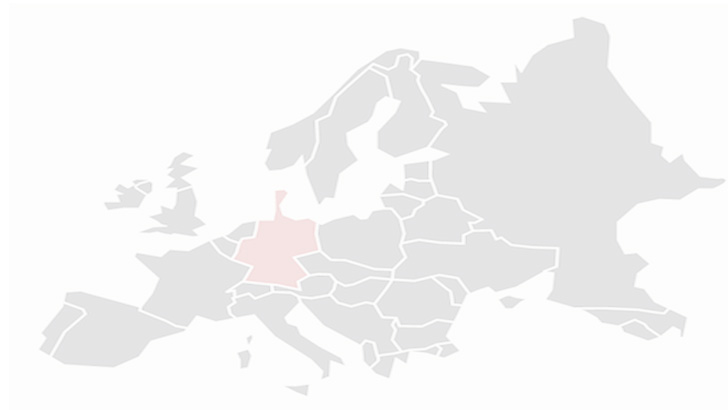 As per usual, the inner cities were buzzing in the run-up to Christmas, but this can't hide the fact that one trend remains and grows year on year: More and more people order their goods online. However, a lot of these subsequently go back: It's not unusual that about 25 to 50% of purchases are returned to the online retailer. As a consequence, German parcel services are going to increase their prices by about 10 to 15% again.
But as the trend for digitalisation progresses, even high street shops are finding ways of benefitting from the new technologies. There's a lot of things currently being trialled at point of sale: push messages, interactive screens, RFID/Bluetooth tagging, touchscreen mirrors, changing rooms with online connections, interactive window displays, mobile payment solutions for NFC-enabled smartphones or even paying without an actual till! But not everything that bursts onto the digital scene is here for the long-term, and even the digital age requires a calm approach. Claudia Helming, founder of Dawanda (online marketplace), found this out the hard way. Her business folded in 2018, despite a positive forecast and despite Dawanda being seen by many as Germany's model start-up. While this is nothing to do with the action sports scene as such, it clearly shows that even online retailers with a great turnover have massive problems when trying to turn a lucrative profit.
Even 25 years of experience in retail and a new shop concept with a Cocaines/Lebowski café on site could not prevent the closure of the well-established Landshut skate and snowboard shop. The founders are calling it a day, and they're even leaving the business altogether. One of the reasons behind that is the fact that there's less and less footfall in smaller towns. Soaring leases for retail spaces in top locations and rising wages as well as crippling additional costs put a strain on businesses, while at the same time customers are staying away from the shops. They prefer to order products from home or shop on their phones. Moreover, it's increasingly difficult to find and retain staff who have sound knowledge of snowboarding, can give advice and are also good salespeople. Other industries tend to offer better pay, plus retail doesn't have the most appealing working hours for employees. At the same time, this is one of the main things that's bothering customers about physical shops in general, according to the Aiden Retail Report 2018: They name inconvenient opening times (38%), long waits (58%), crowded shops (34%), products not in stock (21%) and staff that are unhelpful (21%) amongst their major gripes. But when Sport Scheck issued their staff with tablets, they contributed an additional 10 Million Euros to the turnover, according to the retailer. This clearly shows that there's an advantage to using online technology even on the shop floor.
Joerg Schramm of Ride Snowboards undertook a shop tour in November and heard a lot of positive things about hardware sales from the retailers in Bavaria. He thinks that the downward trend has finally been broken and that snowboarding is showing a positive upwards trend again.
This positive outlook is shared by Marco Reck of Korua, as they have had a fairly mad time recently. "We can see Korua penetrating the market, the brand is slowly becoming a household
name. Our videos are making a real impact and we did good trade even before it started snowing properly. There's a positive trend of small shops that would normally order between 7 and 10 boards altogether. They are now reordering the same number already, and some of them are even doing that before Christmas. Retail is livelier than last year, and even then we were fairly happy. We definitely expect an increase of orders in the coming pre-ordering season and we'll offer more depth with some models and will also consider different lengths. Plus there'll be the odd additional highlight, of course."
Tobias Bär of Love-snowboarding.com has even opened a pop-up store in Tettnang, at the spur of the moment. "I felt that there wasn't a proper snowboard store anywhere round Lake Constance anymore, so I decided to take matters into my own hands. It's not something I really have time for, as I work in distribution and also own a bakery, but I've always enjoyed being on the shop floor. That's why I decided to find the time for opening a snowboard pop-up on my own premises at the beginning of December. I sensed that people round here would appreciate competent advice on snowboards and I was proven right. I have now extended the run of the pop-up as it has been so successful. The basic idea is that people can book an advice session with me. This news has already spread like wildfire and been passed on by word of mouth. It even attracts people who have to travel a long way to get here." He believes that the region needs a specialised snowboard shop as most of the multisport stores can't or don't want to properly present the sport.
The private showroom concept of Boarders Project in Hersbruck has been around since 2014. "It's more a secret shop than a pop-up really and the owner runs it as a kind of hobby. There's no proper opening times, you make appointments instead and there's a flexible approach to what this comprises. That may even include a little session on the in-house mini ramp. The season's been good so far. There's a lot of people looking for second or even third boards, whether they are focussed on powder or looking for a cambered board. There's also a lot of people who are buying their first set-up, don't know anything about the selection process and have no idea about the range available and what to go for. And you may have already figured from what I told you that I sell mainly hardware. I do offer a few different brands, but when it comes to boards and bindings, I focus on one brand that I'm fully convinced is the best. My showroom is only 35 square metres, which is not very big. More often than not, I will directly order a product that is suitable for a customer. I believe that a lot of customers come to me because they want independent advice and have the products explained to them in clear, easy-to-understand terms that make sense to them. On top of that, I have a lot of regulars and people come to me after I am recommended to them. I did run a normal shop for quite a while, after all. I'm not dependent on turnover, so Christmas doesn't have that much of an impact on me. I'd rather say that the impact of the start of the season and the first glacier openings and snowfalls is being felt more. For the 2019/20 season I'm already planning to expand my range again and I expect it to go well."
For Martin Dockenfuss of Pivot Distribution, the decks and complete boards business went well, better even than in 2017. Shops were reluctant when it came to ordering longboards and cruisers. Surfskates are picking up, though, but it's too early to talk about a boom. Shops that that dedicate their efforts to that product are reporting good sales, but it requires a lot of guidance and advice. There wasn't great trade at Christmas, but this has been the case for a few years now. Compared to the spring and summer months, hardware sales have recorded small seasonal declines. The outlook for deck and complete sales is encouraging. Unfortunately at the same time, a number of well-established shops still closed their doors forever in 2018 and others have already announced that they will follow in 2019.
Things are looking slightly different for the SUP segment. For Axel Wallem of Boards & More 2018 was the best year in the now eight-year history of Fanatic SUP. "Of course, a lot of it had to do with the great summer that we had last year. We also have a strong network of retailers, focussing on a few brands and we're doing well. It's looking good for this year, too."