Volcom's Collaboration Celebration With Ozzie Wright, London March 14
As a celebration of Volcom's collaboration with Ozzie Wright they will be hosting a party, with an exhibition of Ozzie's work and live music from Mooon. The event is open to all, but with a limited number of ticket, on March 14, 2019, in London.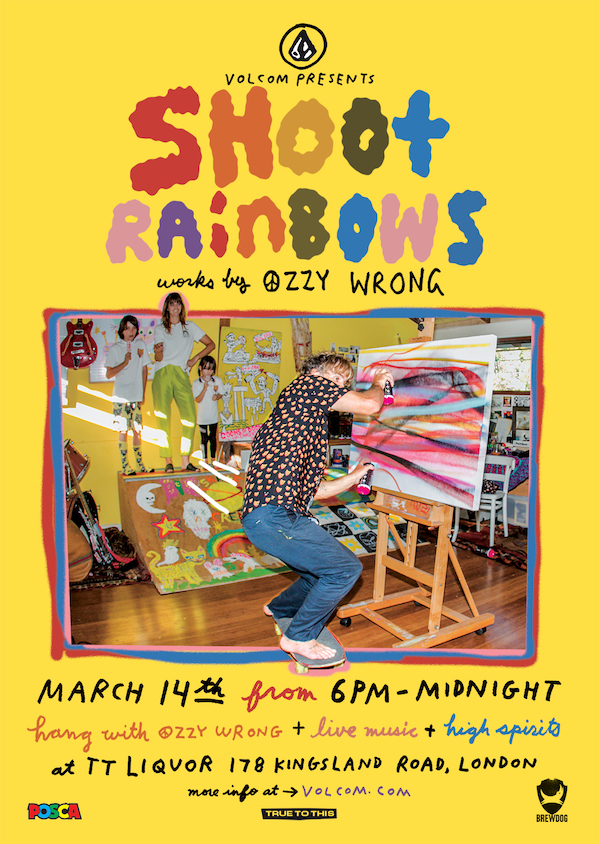 Press Release: To celebrate the release of the anticipated 'SHOOT RAINBOWS' collection in collaboration with Ozzie Wright, Volcom is mixing you a special party cocktail stimulating all of your senses!
With an exhibition of the works of Ozzie & live performance from the artist, live music from Mooon,
movies, drinks and more surprises!!!
Tickets are limted, Check out more at: http://vol.cm/shootrainbowslondon