DC's Area 43 Hosts 5th Annual Spanish Week
DC's Area 43 hosted Spanish Week for its 5th year. This year the DC snow team and Jib Kung Do crew spent their week shooting in the streets of Meribel for a new film and a week of testing DC's latest range.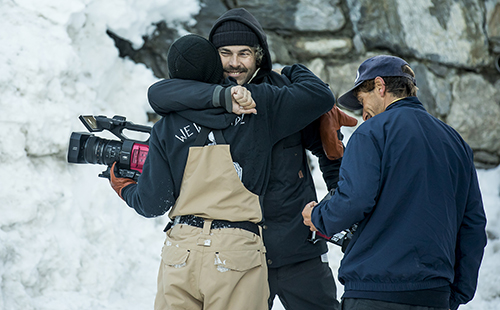 Press Release: The Spanish Week in Méribel has become a classic after 5 consecutive years.
The DC Snow team and the Jib Kung Do crew spent last week shooting for a new film at the Area 43 park and the streets of Méribel.
Every year we have a snowboard account joining the team for a week of shredding and testing the new range.
This year it was SouthStar from Sierra Nevada who had a great time visiting "the home of DC" as they call it.
Nights were also a highlight full of flamenco guitar jams and Spanish food cooking fests.
Jorge Cabrera (SouthStar): "It feels great to come to Meribel and see DC being one of the few brands still investing in Snowboarding for real".
Jaime Castro (Rider): "I've been testing the new Space Echo154 and the Shuksan boot all week, they feel great to go big at the park !".
Loren Ruiz: "My personal combo choice to ride the streets is the Mutiny Boot + Focus 149, on the new 2020 Focus, I can ride with a narrower stance that suits my snowboarding better".
#DCAREA43