Cine Mar's Oceanstories for Surfaddicts Nights Tour Across Europe
HHonolulu Events will be running Cine Mar's Oceanstories for Surfaddicts Nights across Germany and Europe with award-winning surf movies being shown across around 40 tour stops. For the full event list check out Cine Mar's website.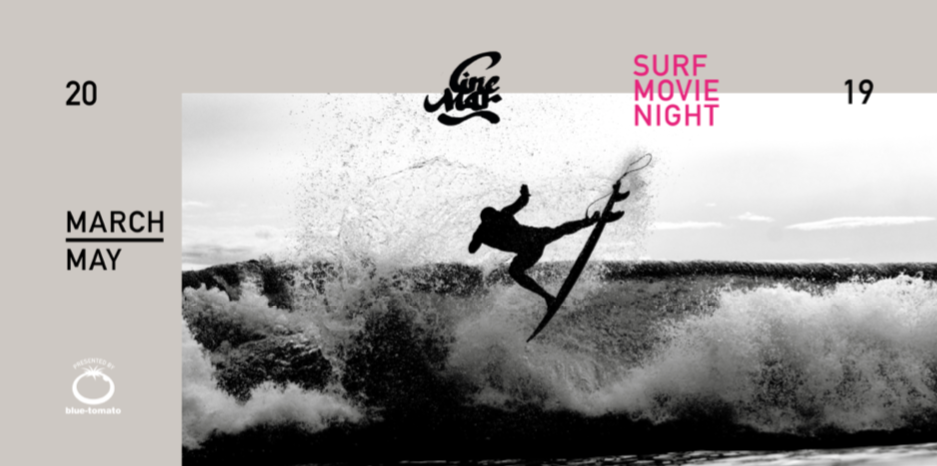 Press Release: Oceanstories for Surfaddicts – the Cine Mar – Surf Movie Night Is Back!
Hamburg, 14th February 2019 – Starting at 17th of March, the Hamburg based agency HHonolulu Events will be presenting the Cine Mar Surf Movie Night Spring Tour 2019 with the most recent and award-winning surf movies at cinemas all over Germany and parts of Europe.
The Cine Mar – Surf Movie Night sets sail three times a year in the Hanseatic city of Hamburg and sails into the most beautiful cities in Europe with its film tour. From the 17th March to the 7th May, there are about 40 stops on the spring tour all over Germany, in Austria, Switzerland, England and the Netherlands. The film tour brings the highlights among the surf movies and surfing documentaries of the year into the cinemas – ocean stories for surf addicts.
The Line Up
Once again, the smell of freedom and salt water sneaks into the European cinemas at the Cine Mar – Surf Movie Night, triggering a wave of yearning. On the spring tour, amongst others, director Rick Wall and "Satori" make sure of that. The award-winning film shows rousing big wave surfing that takes water sports enthusiasts from the cinema chair directly into the largest crushers off the coast of South Africa.
Joe G. is showing in "Cult of Freedom: The New Zealand Part" with what kind of waves you have to deal with in front of the wonderful setting of New Zealand. The extreme coldwater surfing in "Perilous Sea" along North Atlantic ice floes makes the audience shiver, before moving on to follow the heart-warming story of the surfers Kassia Meador, Leah Dawson and Lola Mignot, showing us how they are supporting the female locals in El Salvador with the project "Clean Water Filters" in their short film "Alternativa". And the surfing filmmakers Arthur Bourbon and Damien Castera tell us in "Múkùné" that in Liberia, which has been devastated by civil war, young people are finding a way out of their violent past – in surfing.
The Tour
So the Cine Mar – Surf Movie Night takes the sea addicts among us all around the world, without having to leave the cinema for it. The tour offers a unique event to the the surfing community of Europe to come together and devote to the passion of surfing – while waiting for the next swell