Finisterre Present: Otter Workshop On Wheels Tour 2019
Otter Surfboards have teamed up with Finisterre to offer "Make Your Own" workshops hosted in Finisterre stores around the UK. The course will give you the opportunity to shape your own handplane with full tuition from James Otter while connecting with like-minded people. Make sure to check out the full brand profile with Otter here.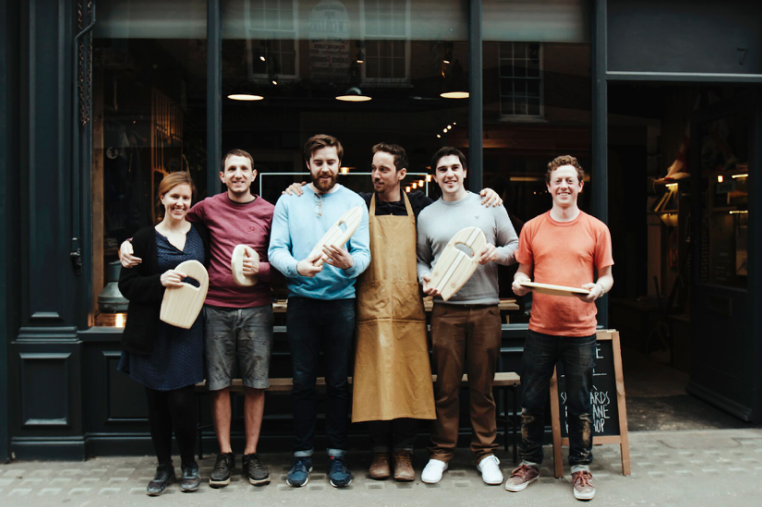 Press Release: "Make Your Own" Sessions In Finisterre Stores Around the UK
For one week at the start of April, the team from Otter Surfboards will be taking their workshop on wheels as they hit the road to share the stoke of bodysurfing by running their "make your own" handplane courses in Finisterre stores around the country.  Taking in St Agnes, Exeter, Bristol, London and Edinburgh, the three to four-hour weekend and evening sessions will see Finisterre's shop floors transformed into workshop spaces as participants are guided through the process of making their own wooden handplanes.  The aim of the sessions, beyond workshoppers taking away a great bodysurfing tool and learning new skills, is to foster reconnections; with the ocean environment, and with their hands through the act of making.
Workshop spaces cost from £120 per person and include a wooden handplane "blank", full tuition from James Otter and use of all tools, refreshments, and beer and pizza.
St Agnes Saturday 30/03/2019   10am – 2pm
Exeter Wednesday 03/04/2019 6pm – 9pm
Bristol Thursday 04/04/2019   6pm – 9pm
London (Covent Garden) Saturday 06/04/2019 10am-2pm
London (Covent Garden) Saturday 06/04/2019 3pm – 7pm
Edinburgh Monday 08/04/2019 6pm – 9pm
Book at: www.ottersurfboards.co.uk/workshops/finisterre