Nass Festival Announce SkatePal As Charity Partner
NASS Festival have announced SkatePal as their 2019 charity partner for a second year, with a donation of £5,000 being made to SkatePal to help fund future projects.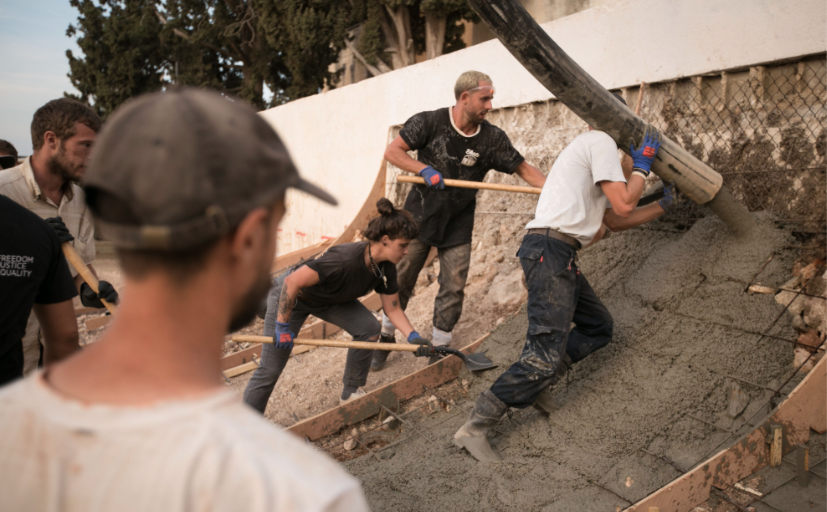 Press Release: The UK's biggest celebration of music, street art, skate and BMX, NASS Festival are proud to announce SkatePal as their 2019 charity partner for a second year. In line with the partnership NASS have donated £5,000, further enabling SkatePal to enhance the lives of young Palestinians through skateboarding.
Since 2013, SkatePal's ongoing presence and award-winning projects have reached hundreds of young people across the West Bank and won acclaim and recognition from supporters around the world. SkatePal is run by a committed team of local and international volunteers who, through teaching skate classes, building skateparks and providing equipment, are enabling an ever-growing number of Palestinian skaters to empower themselves and inspire the next generation of Palestinian youth.
2019 is going to be an exciting year for SkatePal, developing plans for a new skatepark in Palestine and expanding their reach to empower more young people through skateboarding. With the support of NASS, SkatePal have been able to employ local staff to manage their projects.
In addition to the donation, SkatePal will have a dedicated area at NASS. They will be providing information about how to volunteer in Palestine and what can be done in the UK to help. Donations can be made when purchasing NASS tickets, at the festival or on the SkatePal website.
"We're proud to have raised £5,000 at NASS to help SkatePal develop plans for a new skatepark in Palestine and expand their reach to empower more young people through skateboarding. As we grow, we will continue to support the great work that goes on by organisations dedicated to skate, BMX and street art culture which sits at the core of the festival." remarked Ryan Matthews, Senior Marketing Manager of NASS.
"We are very grateful to NASS for the £5k donation and look forward to continuing our partnership over the next three years which will help us to keep our projects in Palestine running sustainably" commented Charlie Davis, Founder and Executive Director of SkatePal.
NASS is a truly unique and diverse festival, this summer 30,000 fans will come together at the Bath & West Showground, near Bristol, to witness the world's best BMXers, skateboarders, streets artists and fresh music talent alongside pioneers from every subgenre including grime, hip-hop, garage, drum & bass, dubstep and more. Headliners include influential UK rapper Giggs, BRIT-award winning collective Rudimental and legendary west coast hip-hop icons, Cypress Hill.
Book your camping tickets now or secure your ticket with a £30 deposit at www.nassfestival.com/tickets.