Australian Owned Eco Soft Top Surfboard Brand Spooked Kooks Moves Into European Market
Australian, surfer owned, brand Spooked Kooks are spreading their love for the ocean through their eco-friendly foam surfboards, packed full of recycled ocean and beach plastic. SOURCE talks with them to find out more about who they are, how they plan on moving into the European market and what their plans are for the future.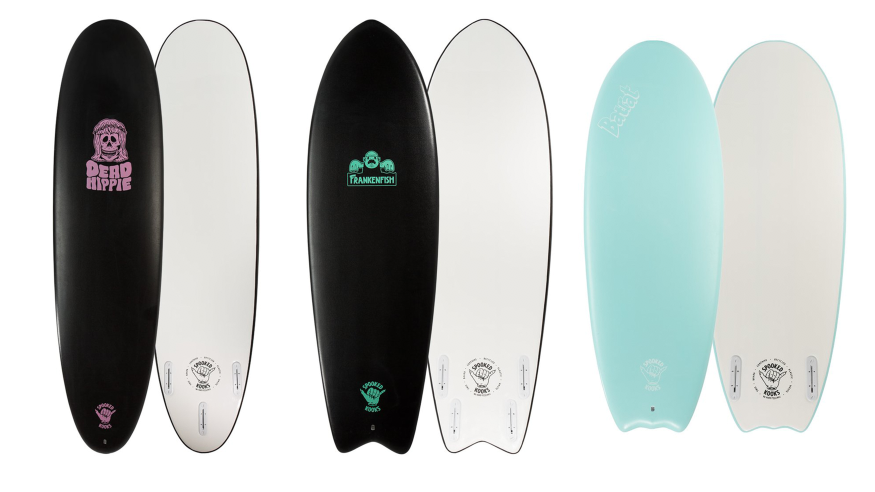 Tell us about the brand story.
Spooked Kooks was started by 3 keen Australian surfers friends. They had a mission to make the best performing and most durable Soft Top Surfboards containing as much recycled plastic waste as possible.
Are you looking for distributors in any European region?
Yes, we are, all across Europe, especially in France and Spain. We are also looking for agents.
Which European athletes/ambassadors have you added to the team already?
We are keen to bring on board anyone interested in promoting a great surfboard that is contributing to keeping our oceans and beaches clean.
Who is on the management team, and what are their backgrounds?
Sharen is the Australian connection to this product and is responsible for bringing it to Europe. Her background includes travel management and travel guiding, finance and property development in Australia, the UK and Portugal.
Thomas is a life long surfer, a board shaper and has been in the surfing industry heading sales & marketing for surf related products such as Rusty & Oakley across Europe for 25+ years.
Both Sharen and Thomas are keen on helping our environment, especially our oceans and are super keen to bring this great product to Europe while encouraging environmental awareness.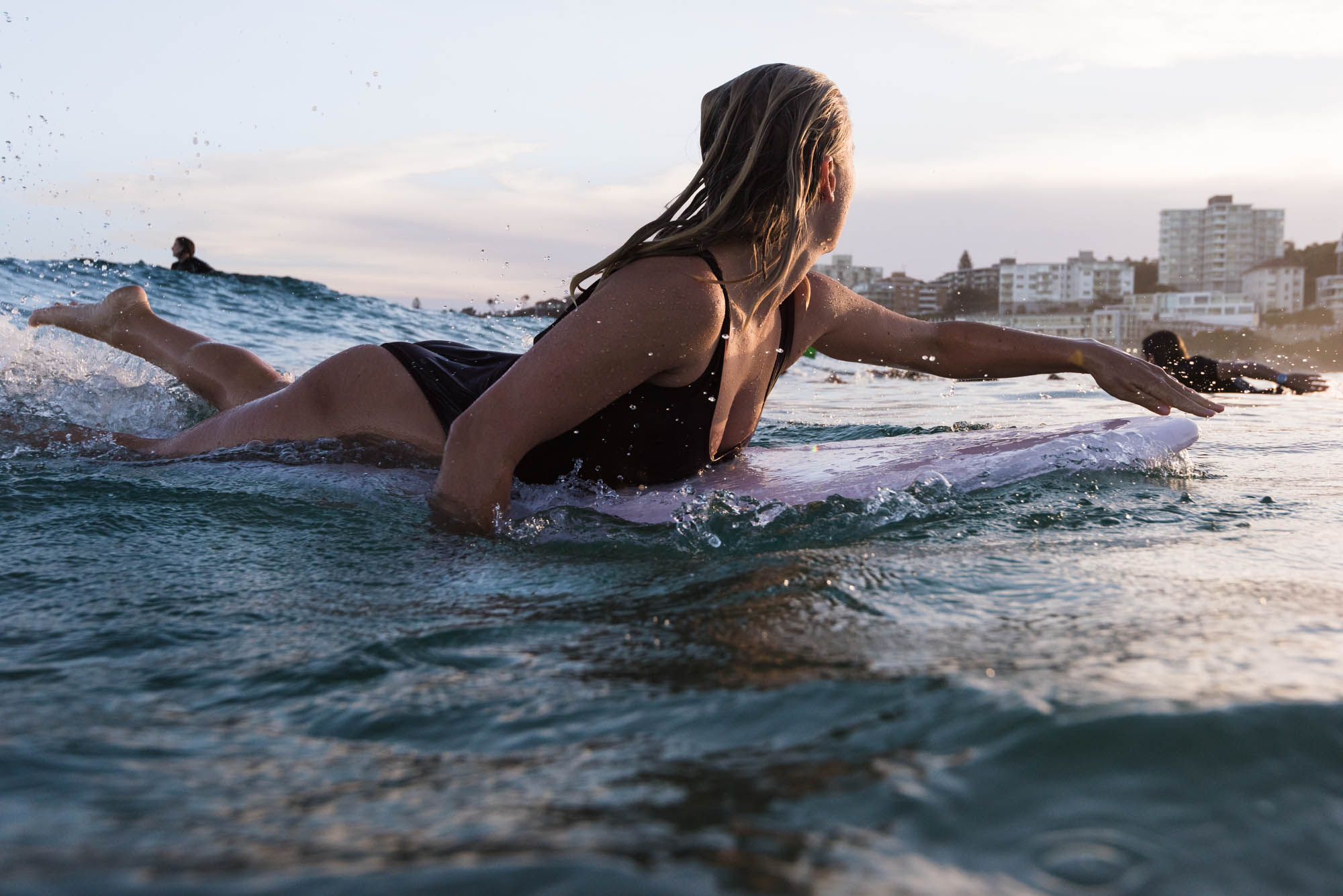 What is the company ethos?
Shred the waves, not the planet. Spooked Kooks have a core mission that flows through production, from looking at ways to integrate other recycled materials and sustainable non-plastic materials into our boards, to ways of improving the manufacturing process, packaging and products to minimise the amount of new plastic used and waste created.
How long do you see the foamie trend continuing? 
We believe it's just started. Softboards are no longer just for beginners and surf schools. The future is with the better surfers who want a premium board for days where the waves are busy or smaller or when they want a little more fun.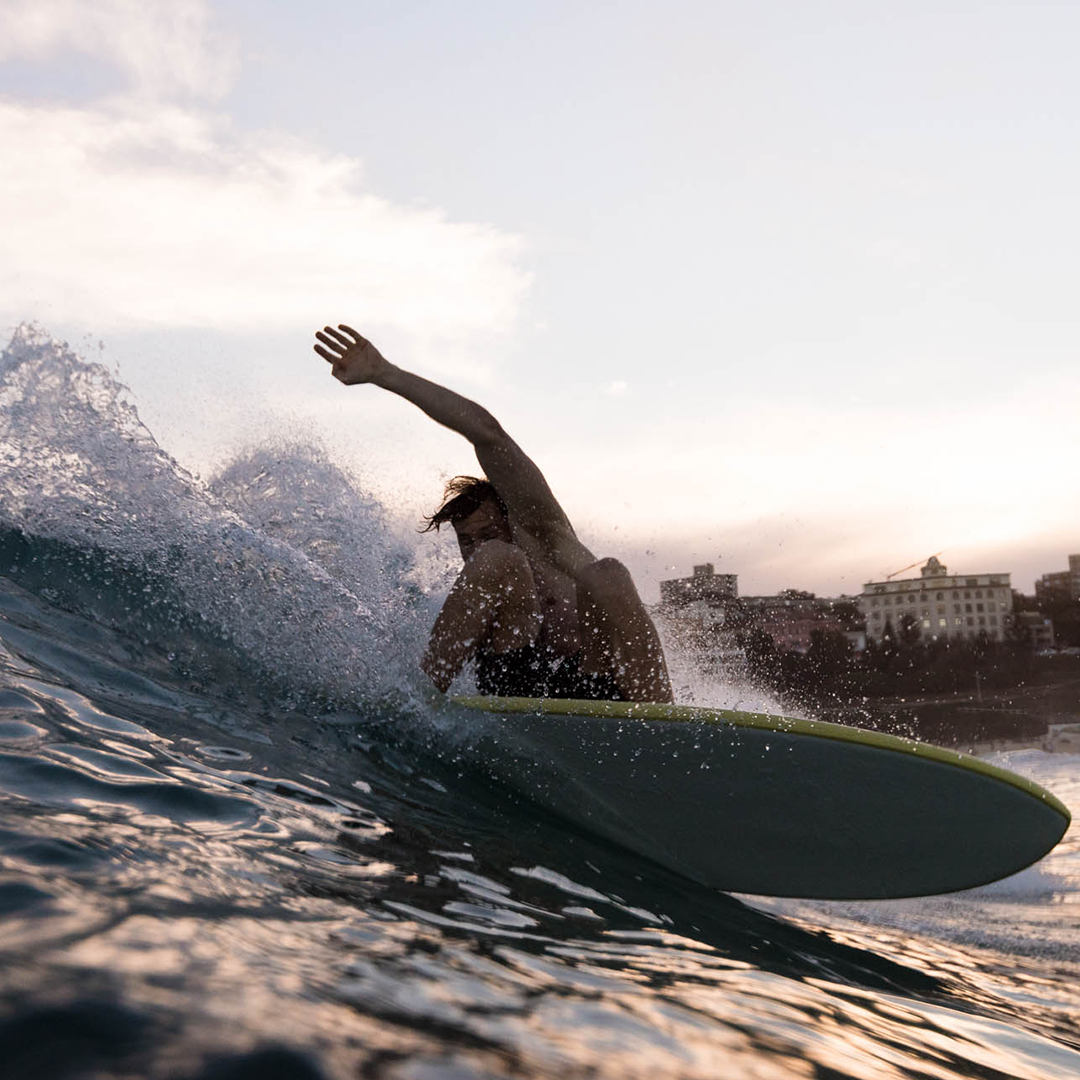 What sets you apart from your competitors?
The eco-friendly factor. We're actually cleaning tons of rubbish off beaches and recycling this for use in our boards. Buying one of our boards actually contributes to cleaning the planet. Additionally, we offer a discount to any surfer changing their used board for a new one. This ensures our old boards don't end up as rubbish in our oceans.
Our other unique offering is our super cool retro styling of classic surfboards. Our 5 models are real shapes, with correct rocker and outlines that have been modernised for today's surfer.
Our range starts with our supercool Twin Fin 4.11 ft Bat Rat. Next up is our great fun 5.6 ft Egg called the Tombstone. We have the Frankenfish 5.8 ft that can be ridden with twin or quad fins. Our Dagger 6.0 ft is a really cool retro trusther board and our classic Mini-Mals that we call Dead Hippie's come in 7.0 ft and 8.0 ft sized boards. All boards come in really nice soft pastel colors with animated graphic logos.
We even offer a Black color and is quite unique in the Soft Top Surfboards and something we can offer because of our high production quality. All boards are double stringered with Paulownia wood, 6 oz fiberglass & Epoxy layer and some have Bamboo veneer decks under the soft foam top. All boards have a heat treatment in a vacuum sealed lamination process…Ensuring solid fusion between the layers stopping delam's from occurring.
Why do you feel the European market is important? 
Environmental consciousness is growing and we believe Europeans are largely driving that.
The softboard market here is growing but that's creating a whole lot of waste for our planet. We want to give the surfing community a better option. Buy a great surfboard and be good to our oceans.
What do you see for the future of the industry?
We believe that offering genuinely eco-friendly products will be the key factor in building and maintaining brand loyalty in the future. Spooked Kooks is one step ahead of the competition offering sustainable surfboards at premium quality in a progressive market.
Spooked Kooks contact details:
www.spookedkooks.eu will be up and running very soon.
[email protected]