OutDoor By ISPO Summer 2019: All You Need To Know
OutDoor by ISPO is the first year-round, integrative and cross-media platform for a new outdoor movement. This is focused around the OutDoor by ISPO trade fair, a 365 day of the year information platform and Outdays an outdoor consumer event also in Munich.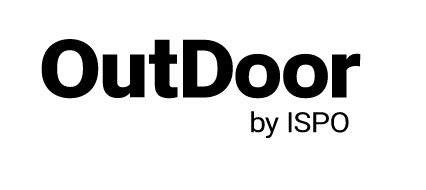 The first edition of the trade show has attracted over 950 international exhibitors, spread over nine halls in the eastern part of the trade fair grounds, under the motto, "There's a perfect outdoor for everyone". This reflects a more modern interpretation of outdoor as it is already lived by consumers, where classic outdoor activities have been modernized and transformed and additional related sports added to the traditional interpretation.
The open-plan design of the halls with plenty of room for holding meetings will ensure that the whole event is a truly inspiring communications platform, with wide central aisles to help traffic flow. A real outdoor feeling will also be achieved in the outside area with direct access to the halls, the green atrium (functioning as a quiet zone during the day and a party area during the evening) and the camping and glamping site at the Riemer Park, which is directly adjacent to the exhibition grounds, offers spacious green areas and a lake for swimming after the visit to the fair.
The range of sports and themes will create a highly diversified environment. The Indoor Climbing Hub located in hall A6 will focus specifically on climbing and bouldering which making climbing sports accessible to new target groups. Speakers from the international climbing scene will provide exclusive insights and identify opportunities for retailers and brands. The Borderlands, a curated exhibition space for urban outdoor fashion will be created in hall B4. These technical yet stylish products will be showcased together with design elements and photography to create an inspiring overall impression. At the River Lake Camp in hall C6, organized in conjunction with Paddleexpo, water sports enthusiasts will enjoy testing out the latest products in the large indoor pool. The program will also include various workshops, presentations and discussion forums. The Shoe & Trail running Village in hall A5 will present the latest technology, models, trends and designs from the world of footwear, socks and related accessories. This area will also play host to the Run & Trail Summit on Monday July 1st, in cooperation with the world's largest running magazine Runner's World. The travel segment, a new addition to the outdoor portfolio will have an Adventure, Tourism & Travel Summit in hall B6 which will unveil opportunities for collaborations between the travel industry and the outdoor industry and highlight the existing potential. Matchmaking will be at the heart of this program, the partners will be experts from the Adventure Travel Trade Association (ATTA). The Bikepacking Zone in hall C5 will tell you everything you need to know about the new Bikepacking movement and will have the ExtraEnergy Bike Test Track with its mixed surfaces and obstacles, the perfect place to test ride gravel bikes, mountain bikes and electric mountain bikes. The biggest bike textile producers on the market will also be showcasing their latest collections in hall B6. As an integral addition to the various outdoor activities, daily yoga sessions will be held in four of the focus areas as part of the Body & Mind segment. Sustainability and CSR will also be a key focus as the outdoor sector already plays a leading role in raising awareness of these issues. The CSR Hub & Sustainability Kiosk located in hall B6 will be a central reference point with display cabinets showcasing biodegradable and bio-based materials. There will also be a diverse program of speeches and presentations packed with tips and inspirational ideas. The outdoor action will of course not be confined to the halls but will also be available in the outside area: the HangOut Area, designed as an interactive exhibition space, will be the perfect place to try out and test a wide variety of products. And don't forget the official OutDoor by ISPO party with live music, starting at 18:00 on Tuesday in Atrium East.
Alongside the trade show will be the launch of OutDays, a consumer festival of outdoor culture from June 29 – July 6 in Munich that will mix together end consumers, brands and retailers. Participants can expect exclusive workshops, meet & greets, try-outs, film screenings, presentations, prize draws and contests. A new awards scheme "The Outstanding Outdoor Awards" will be launched to celebrate the most innovative products with the winners featuring in Hall B5.
OutDoor by ISPO's new ticket model is particularly beneficial for sports traders. Retailers and wholesalers as well as distributors were able to get their day ticket at the early bird rate of 15 euros up to May 20. Afterwards, the tickets cost 17 euros. Other trade visitor groups such as product managers, designers, accessories manufacturers, suppliers or event agencies and sports facilities operators can purchase tickets from 75-79 euros. To help plan your visit use the OutDoor by ISPO app. Its personalized home screen provides an overview of relevant events and exhibitors as well as hall plans.
The "Altogether to Munich" program is aimed specifically at international retailers. A country-specific online platform enables brands and distributors to invite their trading partners simply and efficiently at the click of a mouse, manage appointments, and network in the run-up to the trade fair. The program also includes guided retail tours of selected sports retailers in Munich. "Altogether to Munich" is currently available in six languages for sports retailers from Great Britain, Italy, Austria, Spain, Poland, Switzerland and Scandinavia. Messe München provides assistance for visitors when traveling to the trade fair and looking for accommodation with a visa service and hotel booking services, additionally Deutsche Bahn and Lufthansa offer special deals. The OutDoor by ISPO Camping Area will have plenty of space for visitors to sleep in their private caravan, camper van or tent or you can also hire camping accommodation on site.
This is a great opportunity for boardsports shops to see under one roof a whole myriad of other sports that their consumers are probably already participants of. So if you're looking for new product categories to sell to your existing client base then make sure you make the trip to Munich. It's like the good old days all over again, only better…