Patagonia's Worn Wear Wetsuit Tour Hitting Europe
The second Patagonia European Worn Wear Surf Tour began in France on August 13 and is moving onto Wales on August 25. You can check out all the dates and locations here. Wetsuits (dry and one repair per person), surf and other sporting apparel can be brought along for reparation- more details below.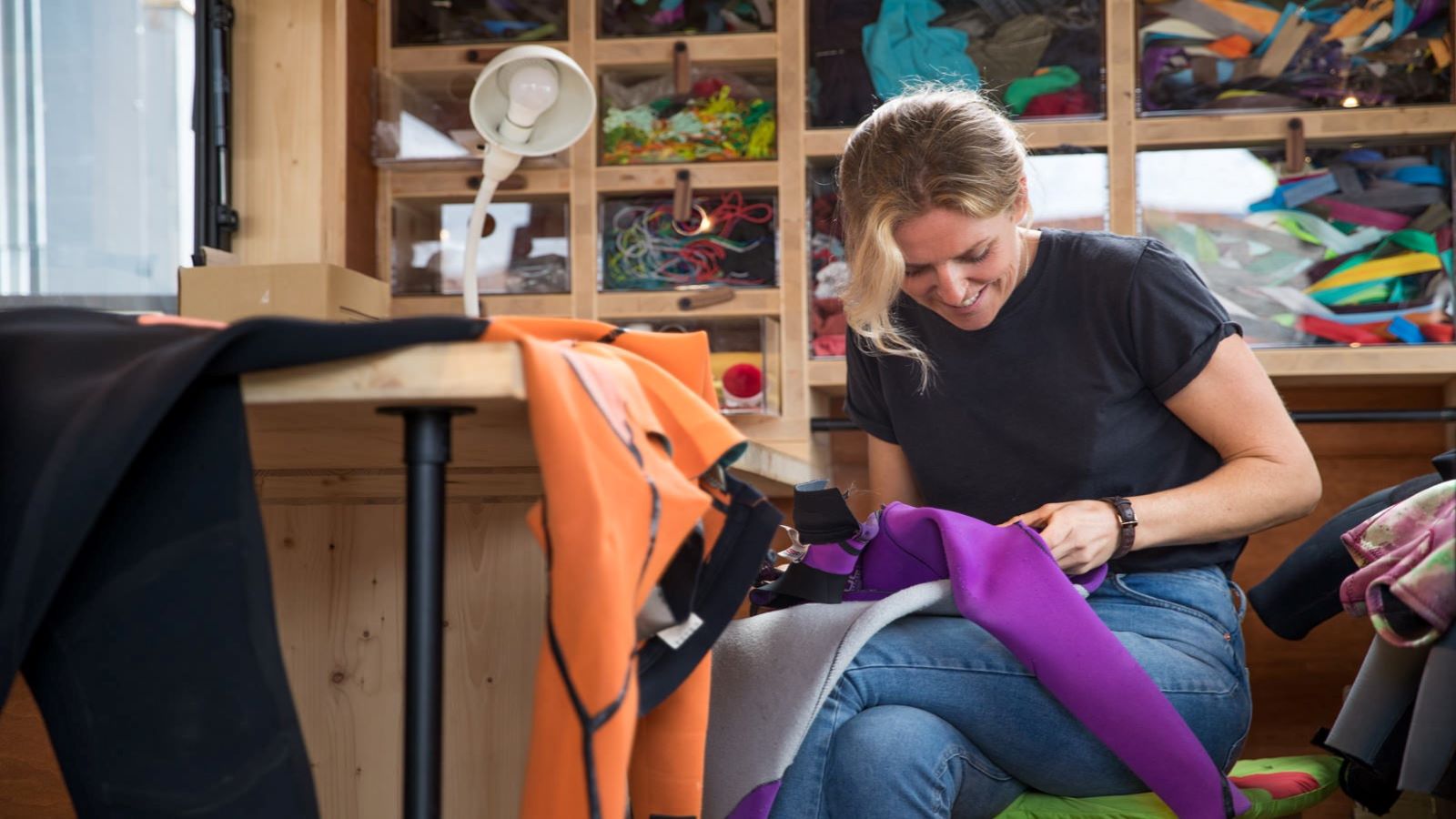 What is the concept behind the Worn Wear programme?
We believe that one of the most responsible things we can do as a company is to make high-quality products that last for years and can be repaired so you don't have to buy more of it. Our multi-faceted Worn Wear programme includes a trade-in programme, used Patagonia gear can be brought online (wornwear.com US only), repairs through DIY workshops and tours, and responsible apparel recycling practices.
According to WRAP UK, using clothing an additional nine months reduces the carbon, water and waste footprints by 20-30% each. Additionally, repairing and reusing usually requires less resources than the energy and chemicals required to recycle a garment.
How has the programme evolved?
The inspiration and seeds of Worn Wear were planted in 2005 as the Common Threads Recycling Programme. This was Patagonia's effort to take back all 100% polyester garments for closed-loop, chemical recycling and use the output of the process – 100% recycled yarn — as a raw material for new clothing. While this was extremely successful from materials and technological standpoint, it didn't scale because Patagonia clothing is so durable that there really isn't much that needs to be recycled.
This realisation led us to expand Common Threads from a recycling programme to a mutual partnership with our customers to take full responsibility for the stuff we make and they purchase – including repairing and reusing garments before recycling them. In 2011, Common Threads Recycling re-launched as the Common Threads Partnership with a New York Times ad on Black Friday that carried the headline "Don't Buy This Jacket" and suggested that we should only buy what we truly need and then care for it.
Over the next few years, a blog called Worn Wear was developed by Lauren and Keith Malloy that celebrated the relationship with the garments we love. The value that stories have to make us feel is far greater than preaching an ethos, and so we joined forces in 2013 to make Worn Wear about repairing, reusing, recycling and celebrating the stories we wear.  WornWear.com, our trade-in programme, started in April 2017 (US only).
Today we have over 70 repair centres located in Patagonia stores all over the world that repair clothing for free or for a nominal charge, and in 2018, we repaired over 100,000 garments globally. At our Reno repair facility – the largest in North America – we have over 70 repair technicians. In Europe, last year, we held 56 Worn Wear events, attended by over 25,000 people.