"Soft Is The New Hard" – An Interview With Foamie Brand Softdogsurf
The Belgian soft top surfboards brand is tapping into the growing market for foamies across all levels of surfing. The use of soft top surfboards isn't limited to beginners now and Softdogsurf has used the combination of foam boards and its smart performance shapes to create a high quality soft top surfboard range for different surfer's needs and abilities. Read about it all from the people behind the Antwerp-based brand.
Who's on the management team and what are their backgrounds?
Joeri Van De Vliet, CEO – Lifelong surfer, snowboarder and boardsports entrepreneur.
Kenson Berghs, Creative Director – Overall visual guy with a passion for skate/snow/surf
What's the MO of the brand?
A genuine passion for the sport and a belief in the story we tell. From a board design perspective to the product development side of things. Dogs love water and so do we, that's our inspiration for the brand story and visual language. We are not the company that just wants to slap our logo on fast-moving consumer products. Close communication with our customers also is a key feature, for instance, most of our sales now are handled via WhatsApp. We believe in word of mouth and work hard to be perceived as a genuine brand where the true spirit of our sports is upheld in all things we aim to do. 'Fun' plays a crucial role in the whole process, starting from development through design and production, we really really like what we're doing and the perspective of being able to provide people with something that we know will bring fun in their lives makes us genuinely happy. It's as simple as that. Getting positive reviews by our customers also helps in believing in a bright future for Softdogsurf.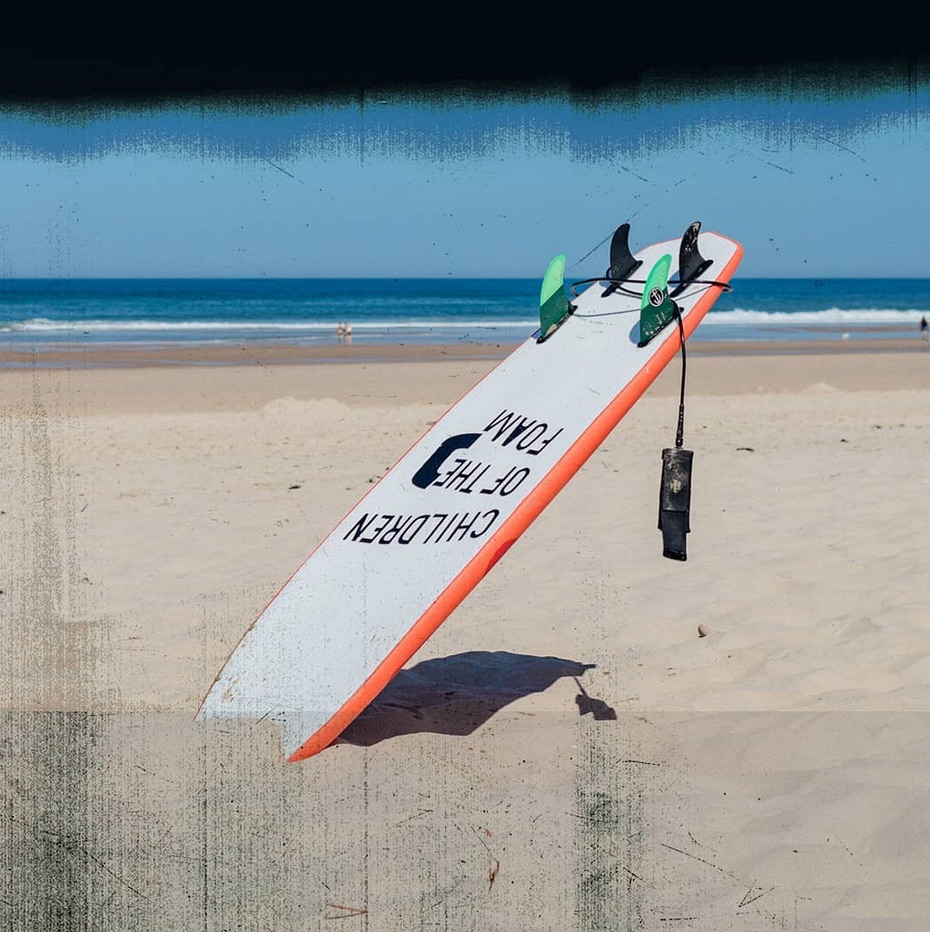 Where are you manufacturing?
We are currently manufacturing in China. Since we are a young company and are investing lots of hours into R&D and production follow up. Manufacturing is a constantly changing process as our board line-up and available shapes are continuously fine-tuned and updated. We closely work together with the family-owned factory; it's a two-way street. We educate them about the tweaks and changes we demand and try to perceive them as co-creators more than merely producing our stuff. Working with people from another culture is also very enriching even when we sometimes end up "lost in translation".
What's hot with the soft top market?
Well, our baseline says it all; Soft is the new hard. The days that "foamies" were only used by beginners and surf schools are long gone. In many line-ups, you will now paddle for a wave against someone on a soft top. Softdogsurf claims that you can go hard while riding a soft. This is the idea we try to embrace in our branding, story and visual identity. A soft top is now a relevant addition in anyone's quiver, be it for smaller days or for a more fun approach to your surf session. Something you clearly see in the type of shapes we develop. There is also the safety issue, for more crowded surf-spots, especially in peak tourist season there is a notable trend to use soft tops. Some regions even have specific rules set for these periods.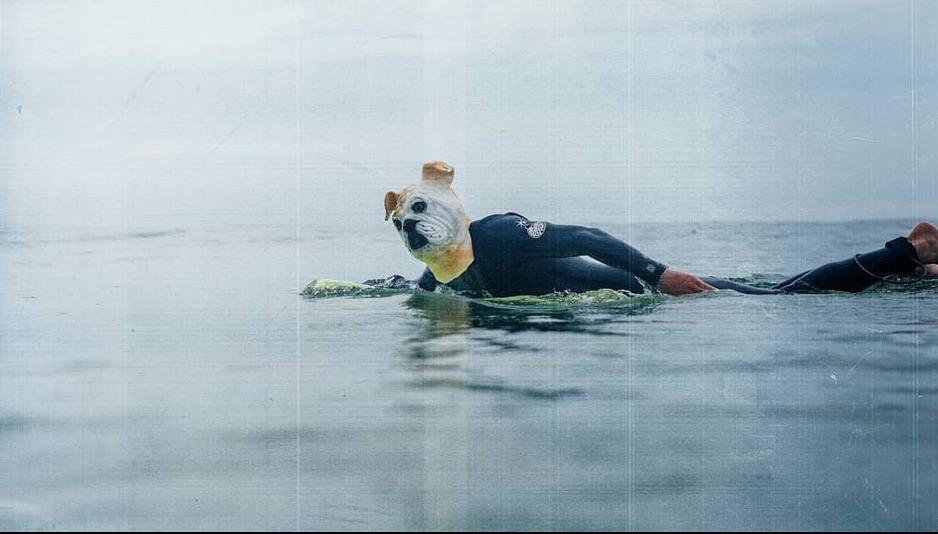 How far do you expect the market to grow?
Surfing will keep growing, there is always room for a new surfboard brand. Especially if it can claim a certain aesthetic and genuine story in its identity and its product development.
How do retailers still have room to embrace the trend?
By not looking at it as a trend. Soft tops are here to stay.
Doing anything innovative with sustainable construction materials?
We are looking into using recycled plastics for the bases of next year's board line. As of now, this is still in R&D. Optimising transport and logistics is also important to us. We have a funny give-away though…dog poop bags in a Softdogsurf dispenser where we stimulate people to use these bags to do a little beach clean up after every surf session.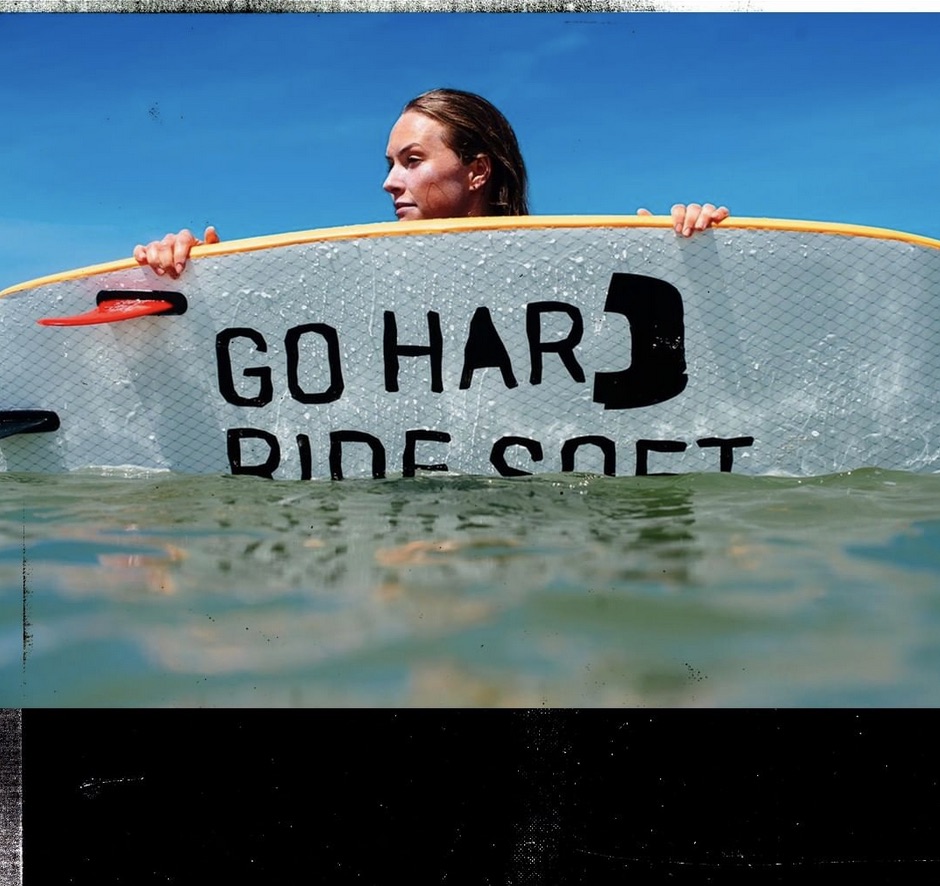 How are you set up in Europe?
Our main office and showroom are in Zwijndrecht, near Antwerp in Belgium and we have a hub in Vieux-Boucau, France. Everybody can find and contact us via our Instagram account. Woof!