Langenfeld Distribution Is O'Brien's New Distribution Partner In Germany
Water sports company O'Brien has appointed Langenfeld Distribution as their new partner in Germany; European Sales Manager Neil Staples and Karsten Kray from Langenfeld Distribution talk about the new partnership.
Press Release:
O'Brien Appoint New Distributor For Germany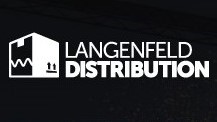 O'Brien Watersports (USA) have been providing 'fun on the water' for over fifty years and continue to be one of the leading watersports companies in the world. Having previously worked with POD in Germany and some surrounding territories they have now appointed Langenfeld Distribution as their new partner for Germany. Talking of the change Neil Staples, European Sales Manager for O'Brien said "We would like to thank POD for their positive contribution for the past seventeen years and wish them luck for the future. Looking forward we are excited to be working with Karsten Krey and Beni Suess from Langenfeld Distribution. They have a great history and excellent knowledge of the waterski and wakeboard markets and have a particular knowledge and skills that will be important to taking O'Brien to the next level. We're confident that we have the right partners on board".
Langenfeld Distribution have been operating in the watersports market for many years. Karsten Krey commented "We are delighted to have this opportunity. O'Brien is one of the best known watersports brands in the world and we're confident with both the brand and the parent company, Motion Watersports, who we know well. Representing another world class brand is great opportunity for us and we are looking forward to the challenge".
The changes in distribution take immediate effect.