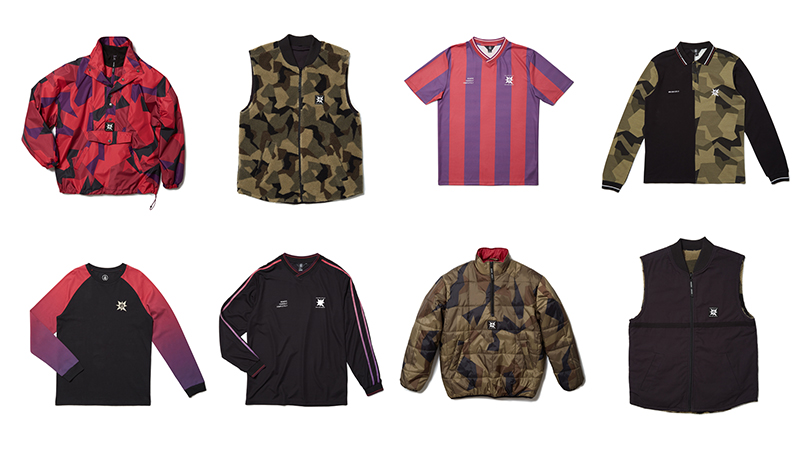 Volcom Releases Second Abandoned Playground Collection
American lifestyle brand Volcom has released its second Abandoned Playground collection. With a little throwback to the 90s along with a bold combination military and sports fashion, this collection is set to be hit within the urban skate community.
Press Release: Volcom has launched its Abandoned Playground #2 collection, which pays homage to those that see deserted urban areas as their playground, staying true to the raw, gritty side of the cities they call home.
Featuring a bold mix of military influences and sportswear colour blocks, Abandoned Playground #2 brings a renewed approach to Volcom's product direction. With a nod to 90's grunge fashion, using bold colours and entwined darker references, the collection includes over-sized styling, urban camo, soccer jerseys, and baggy fit jeans and a strong reference to skate culture – from which Volcom was born.
In terms of product, cementing the skate connection in the range through an exclusive collaboration skate bag with HYSKATEBAG, a legit player in the urban French skate scenes of Bordeaux and Paris. Collection shot with the awesome Axel Cruysberghs and Lore Bruggeman – bold skaters with an acute awareness of the playgrounds that shaped them.
In the UK, the full collection will available for a limited time at Manchester's Black Sheep skate store from September 22, 2019. There will also be a street skate contest from 12pm (on September 22) where Volcom skaters will set tricks at different spots near the store and there will be cash prizes for matching the trick!