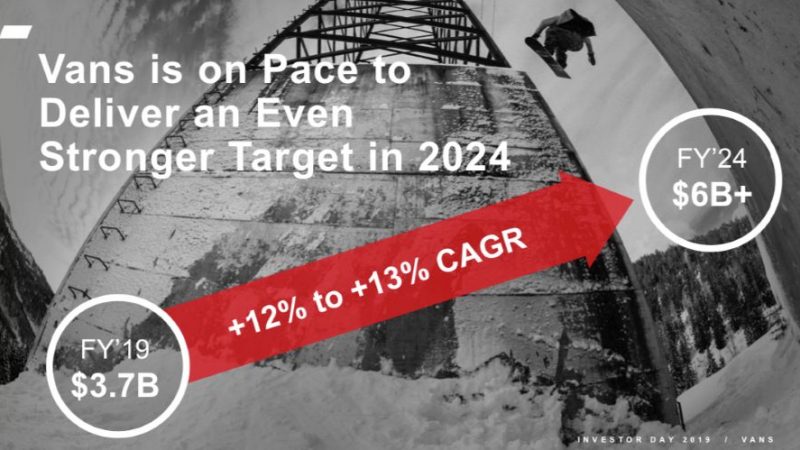 Vans Expected To Be $6 Billion Business By 2024 As VF Corporation Raise Targets
Skateboarding and boardsports brand Vans is VF Corporation's top performer, with an 18% compound annual growth rate, and is set to be the main driver towards achieving VF Corporation's new revenue target. By 2024, Vans is projected to be a $6 billion business, all whilst staying true to its boardsports roots.

VFC Raises Financial Targets Again with VANS Expected to Become $6 Billion Business by Fiscal Year 2024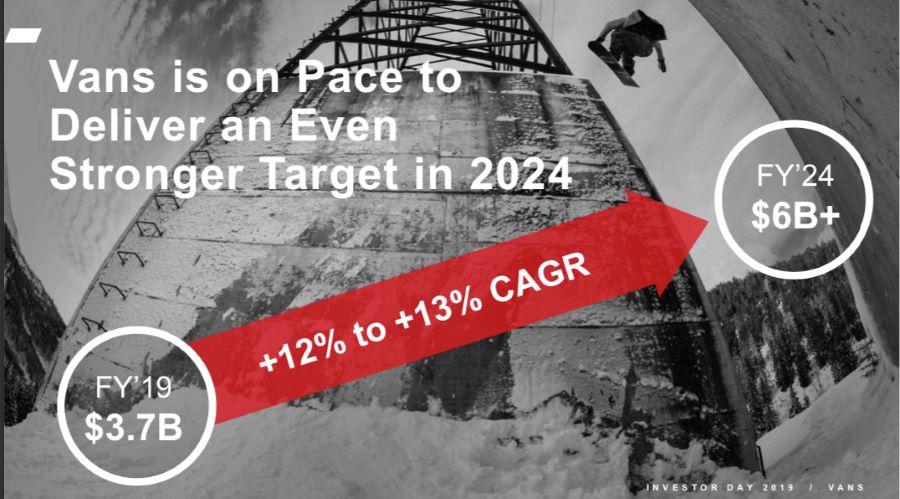 Major news from US-based brand conglomerate VF Corporation, home to Vans, outdoor brand The North Face and work wear label Dickies: during an Investor Day event on September 25, VFC announced an increased revenue target for fiscal year 2020 and beyond – and named boardsports mainstays Vans as a major growth driver.
At the meeting in Beaver Creek, Colorado, VF Corporation introduced a new fiscal 2024 Strategic Growth Plan. This marks an update to the previous 2021 strategic growth plan announced at the 2017 meeting with investors in Boston. The new plan also accounts for recent restructuring efforts like divestment of the jeans business into a separate entity called Kontoor Brands, including Lee, Wrangler, and Rock & Republic.
"Today is an exciting day for VF Corporation as we step into the next phase of our journey as an evolved company," said Steve Rendle, Chairman, President and Chief Executive Officer. "The past two-and-a-half years represent one of the most transformative periods in VF's 120-year history. We've emerged with a sharpened focus on what's required to become even more consumer minded and retail centric. With greater clarity to the opportunities ahead, we're confidently updating our five-year strategic growth plan and financial outlook."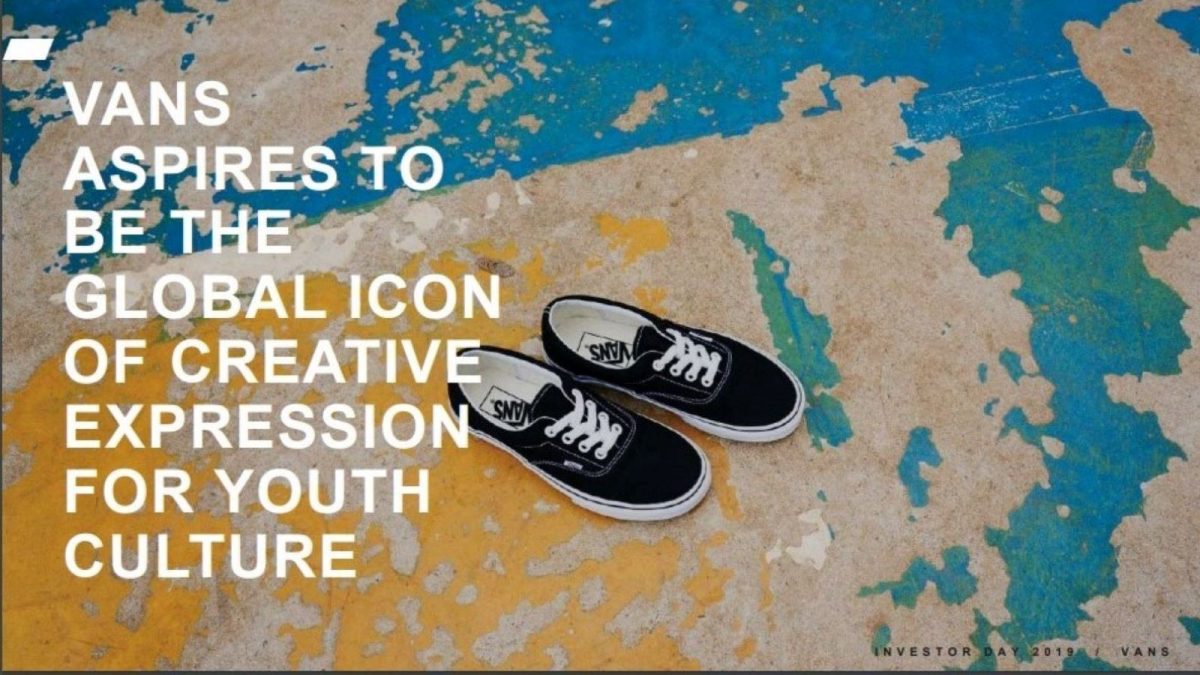 Vans: Maintaining Authenticity
Vans is to play a key role in this mission and is banking on consistency in its core values to get it done. "Our job is to enable expression in youth culture," said Doug Palladini, Global Brand President Vans, adding: "We are clear about what we are and what we are not. And that is what resonates so strongly with youth culture all over the world."
Addressing the crowd at Investor Day, Palladini pointed out skateboarding as a core cultural competency for Vans. "We are the global leader in skateboarding. Now, it's not the biggest addressable market that we have. But it is Vans' path to authenticity."
"Skateboarding is what is ownable and defendable for Vans. There is no check big enough that you could write to take that away," said Doug Palladini, stressing the importance of skate as a point of differentiation for the brand and the key to playing in other segments like art and music.
This recipe has proven successful, and Vans has posted consistent double-digit growth during the craziest of world market fluctuations. But this historic run has also attracted some doubters, waiting for the other shoe to drop and Vans mania to end.
Addressing these concerns head-on, Palladini said: "Is Vans a trend? Yes, Vans is a trend! The trend started when we were acquired by VF in June 2004 and it continues today. So, if you believe in 15-year trends that will continue – you can believe that Vans is a trend."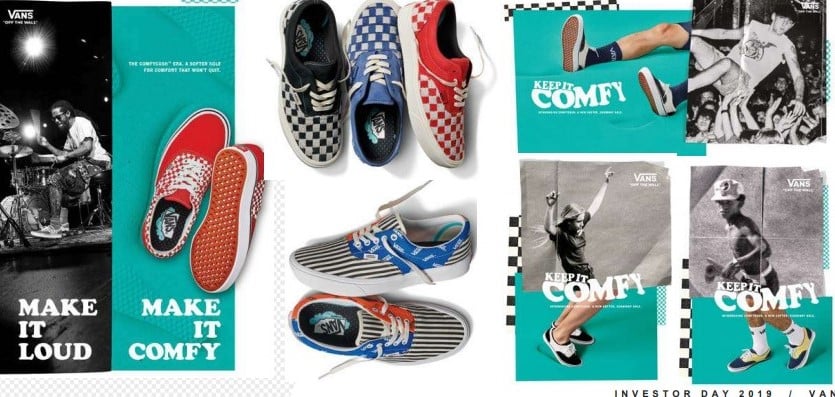 Vans: $6 Billion Business by Fiscal Year 2024
Not so long ago, Vans made headlines when it joined The North Face as what was then the second $2 billion per year brand in VFC's portfolio. The boardsports world was proud of how far one of its most iconic labels – with roots dating back to 1966 and an athlete team of legends past and present – had really come.
But as we head into 2020, Vans has since become the number one top performer among VFC brands.
On Investor Day, Doug Palladini said that Vans' has achieved an 18% CAGR since acquisition. "We have a lot of proof behind our ability to continue to grow."
Putting some previous growth expectations in perspective, the Global Brand President for Vans said that the brand is tracking early to deliver results.
For instance, Vans had recently announced at the Q1 2020 presentations that it would become a $5 billion business by 2023 – but this will happen one year earlier in fiscal 2022, as Palladini told investors in Colorado.
As a revised financial target, Vans is on-track to become a $6 billion business at the end of fiscal 2024. During the 2020 fiscal year, Vans will surpass the $4 billion mark, but Doug Palladini said,
"we are only scratching the surface of what we believe we are capable of."
As key growth drivers, Palladini identified disciplined growth in the direct-to-consumer channel (DTC), which now represents over 50 percent of revenue. Also, the fact that Vans is not just a footwear brand that makes apparel but has proven a full-fledged footwear and apparel brand (with apparel generating $1 billion in revenue right now). In terms of target groups, Vans is focused on expressive creators across the world.
The brand will use its social and web presence to engage consumers deeply. The Vans.com site has become a touchpoint to creating more powerful brand experiences. Then there are real-world events: On November 21, Vans will bring to life the brand worldwide on Vans Checkerboard Day – and will donate $1 million to children's outreach organisation imagination.org.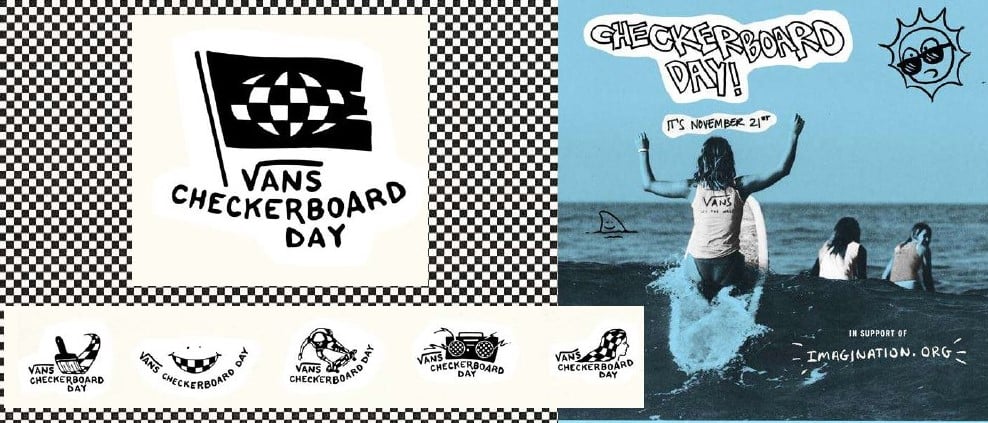 New Look for a New Chapter
Also at the Investor Day event in Beaver Creek, Colorado, VFC introduced an evolved corporate logo and branding, the company's first such update in 21 years.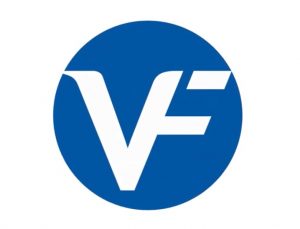 "To capture the spirit of our evolution and our focus on always becoming a better version of ourselves, we're introducing an evolved logo that honours our 120-year history while also conveying the energy, confidence and optimism we have for our future," said Rendle.
VC also introduced a new tagline to guide its next chapter: "Purpose led and Performance driven." The revamped 'purpose' section of the VFC website said: "WE POWER MOVEMENTS OF SUSTAINABLE AND ACTIVE LIFESTYLES FOR THE BETTERMENT OF PEOPLE AND OUR PLANET. This is our Purpose. It's why we come to work every day. It is a commitment shared by our 50,000 associates across more than 20 brands, uniting us as One VF and leading us to pursue our goals together. At VF, we aren't just a company. We are a global community of Movement Makers."
The Big Picture
According to the investor presentation, VF Corporation's updated five-year growth plan is built on the following four pillars:
transforming into a consumer-minded and retail-centric enterprise in a hyper-digital manner
driving and optimising the portfolio
distorting investments to Asia
elevating direct channels, while prioritising digital.
These steps reflect direct learnings from what has been working over the past quarters – and what hasn't. Looking at the example of Vans, direct-to-consumer (DTC) sales and a priority focus on digital has yielded tremendous growth. In Q1 2020, Vans increased DTC revenue by a whopping 23% with 39% growth in digital DTC.
In terms of 'driving and optimising the portfolio', Vans delivered textbook performance in terms of demand creation online and in brick-and-mortar for its vast portfolio. These measures have produced measurable results, with iconic styles like slip-ons achieving massive growth next to Vans apparel and Progression footwear.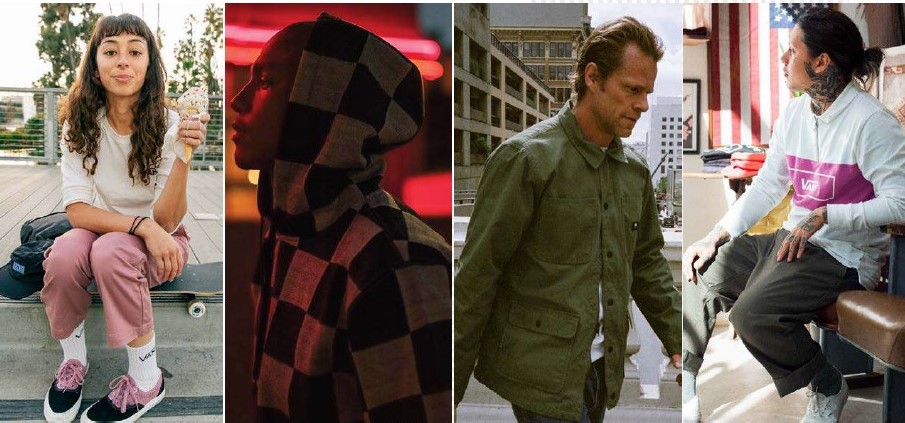 When it comes to Asian investments, greater China in particular is emerging as a major runway for VFC brands – and a burgeoning youth market. And to elevate direct channels, VFC is taking key steps to enhance product creation and delivery on a wholesale level. This was recently backed by an additional $20 million of investments aimed at accelerating growth and value creation in fiscal year 2020 and beyond.
The hard numbers: Fiscal 2024 Financial Targets
Revenue through fiscal 2024 is expected to grow at a five-year compounded annual growth rate (CAGR) between 7 percent and 8 percent, fuelled by VF's largest brands (the Vans, The North Face, Timberland and Dickies brands) and the company's International and Direct-to-Consumer business platforms.
Gross margin is expected to exceed 55.5 percent in fiscal 2024.
Operating margin is expected to exceed 15.0 percent in fiscal 2024.
Earnings per share (EPS) is expected to grow at a five-year CAGR of between 12 percent and 14 percent as compared to fiscal 2019 adjusted EPS.
The company expects to generate approximately $8 billion of free cash flow on a cumulative basis between fiscal 2020 and fiscal 2024 and intends to return $10 billion to shareholders through dividends and share repurchases.
VF expects to deliver annual total shareholder return (TSR) in the 14 percent to 16 percent range.