German-Based 138 Alternatives Agency Founder Danielle Reiff-Jongerius On Sustainable Growth
Founded in 2013, 138 Alternatives specialises in providing marketing, PR, communication and production for media companies within the winter sports, cycling and travel industries. We caught up with Co-Founder Danielle Reiff-Jongerius to find out more.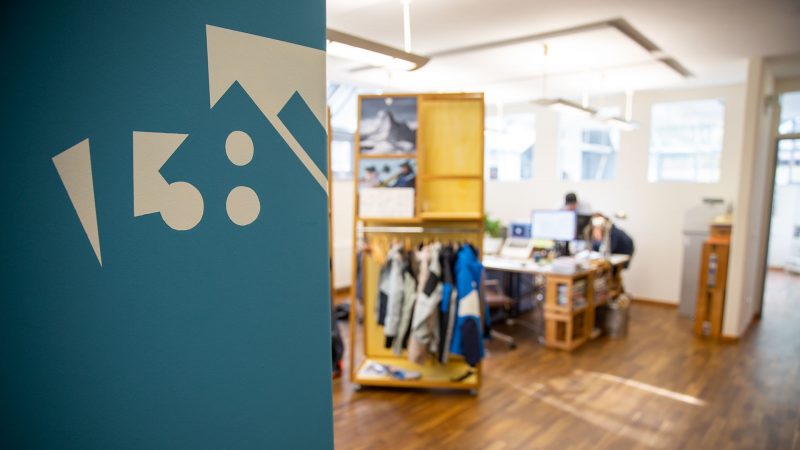 Please tell us the history of 138.
138 was founded by Bastian Dietz and me, (Danielle) in 2015. We were both freelancers and joined forces on bike and snow communication projects. Basti was searching for someone with an international network in snow media, an equivalent to his bike network. Our first projects together were successful, so we decided to found the GmbH. Funnily enough, when we decided to found the company, Basti was offered a dream job at a bike company, and I was surprised to find out I was pregnant with our second child. We went ahead anyway, Basti as a silent partner, we almost immediately hired Philipp, my husband, as interim-general manager. In December 2017, Philipp acquired Basti's shares, and we have been a family-owned business since.
Tell us about the team at the agency?
Philipp brought his film production company under the 138 roof in 2017, meaning we had a team existing of both film producers and marketing specialists. Our office in Munich counts 5 heads at the moment: Lars Wich and Thomas Copsey as our Marketing and PR managers, along with me they take care of marketing and communication projects. Philipp leads the content production branch. He is supported by Thomas, our apprentice Luca and 4 fixed freelancers, both in Munich and on the road.
Which markets/services do you work in and supply?
Communication: We work mainly in the snow, bike and outdoor industry, we supply brands with marketing and communication strategy and execution from A-Z; also, we help organise events.
Content: We specialise in producing social media video content; we have been producing almost all the WRC (World Rally Championships) content for Red Bull since 2014.
Which brands are currently on the roster?
On the video production side, we work with the UCI, RedBull, Helly Hansen, Ford M-Sport and the WRC. Our marketing services are provided to ISPO (Messe München), Giro, gogglesoc, Dainese and some local Munich events such as the Animago Awards.
Talk us through the new marketing and comms hires this summer.
Lars Wich has been with us from the start, as a freelancer, working on Dainese and Giro as a PR representative. With the acquisition of Messe München and the development of the bike segment of OutDoor by the ISPO fair, we were finally able to have Lars commit to a full-time position and were very happy about it.
Thomas Copsey, former editor in chief of Onboard mag, and I go way back. Philipp, Lars and I used to share office space with the Factory Media team in Munich and we have always enjoyed working with Tom, dating back from when I was at O'Neill Europe in the Netherlands. When gogglesoc approached us for help on the rollout of their European marketing strategy this winter, I immediately reached out to Tom. His international contacts, plus the fact he is an amazing writer, filmer and photographer made him the ideal addition to our team.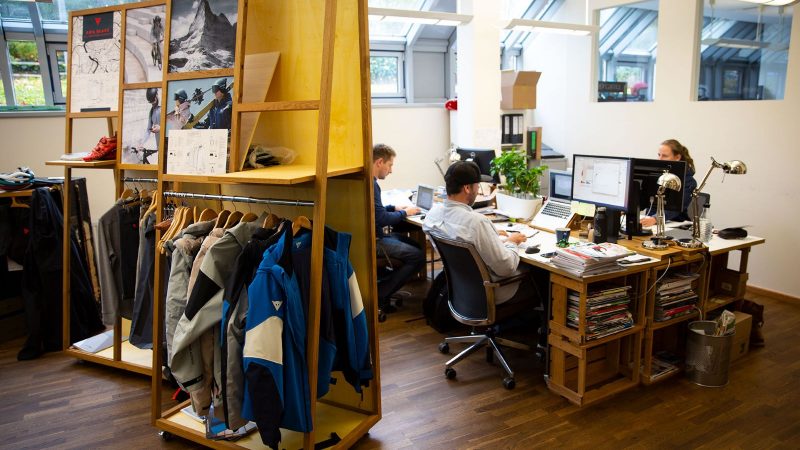 How is the DACH region currently? How was summer, what's hot for winter?
Our summer was hot and busy, mostly because OutDoor by ISPO found its way to Munich, this opened a lot of doors, not just for our agency.
I feel in the region things are shifting quite literally; all outdoor brands seem to be cleaning out their closets and creating space for the new to come in (and especially in DACH, this has to be not just sustainable, but really sustainable). We see new event concepts come to life, a growing interest in consumer fairs or festival events, simply bringing people together, both in summer and winter. I cannot spoil anything yet I'm afraid, but I am excited for 2020's event schedules.
How has the business changed in recent years and what have you done to adapt accordingly?
Business continues to change on a day-to-day basis for us, really – I don't think anyone should ever look back too much, or sit back and relax, reminiscing about the good old days.
We are 138 – the alternatives, a bunch of people that try to start every day with finding out how we can do things better, differently. We question if what we're currently doing still works. We take time in our weekly internal meetings for this, and it has helped us forward in many ways.
Adapting to our markets, to us, means continuing to care about the little things: nurture our relationships in a traditional way, but with the support of new tools. Not always combine a call to someone with the thought 'what's in it for me?', but rather with the feeling that, simply, 'it's cool to be kind'. I am quoting our client Josh Gray from gogglesoc here, whom we share this philosophy and work ethic with.
Try to grow sustainably, not exponentially – quality is more important to us than delivering quantity. Our clients understand and value this and it's something that we hope to sustain as we grow.
Influencer or traditional media?
Both; I believe influencer marketing in the way we've seen it explode in the past years is definitely passé – but it's learning from its older brother and is constantly growing, maturing.
At the same time, the power of the print medium is still just as strong as finding the right influencer for a brand, as long as you connect all the right dots for each individual fit. With each collaboration we plan, we always go back to the question: who is our audience and how do they connect to what we offer?