elooa Already Kicked Off Winter With Glacier Camp In Assoc. With Nitro
The first camp of the season was a huge hit for elooa and Nitro Snowboards, with the all the campers enjoying the weekend at the Kaunertal glacier. elooa snowboard camps provide a weekend of shredding, filming and fun with international snowboard pros, filmmakers, photographers and certified elooa coaches.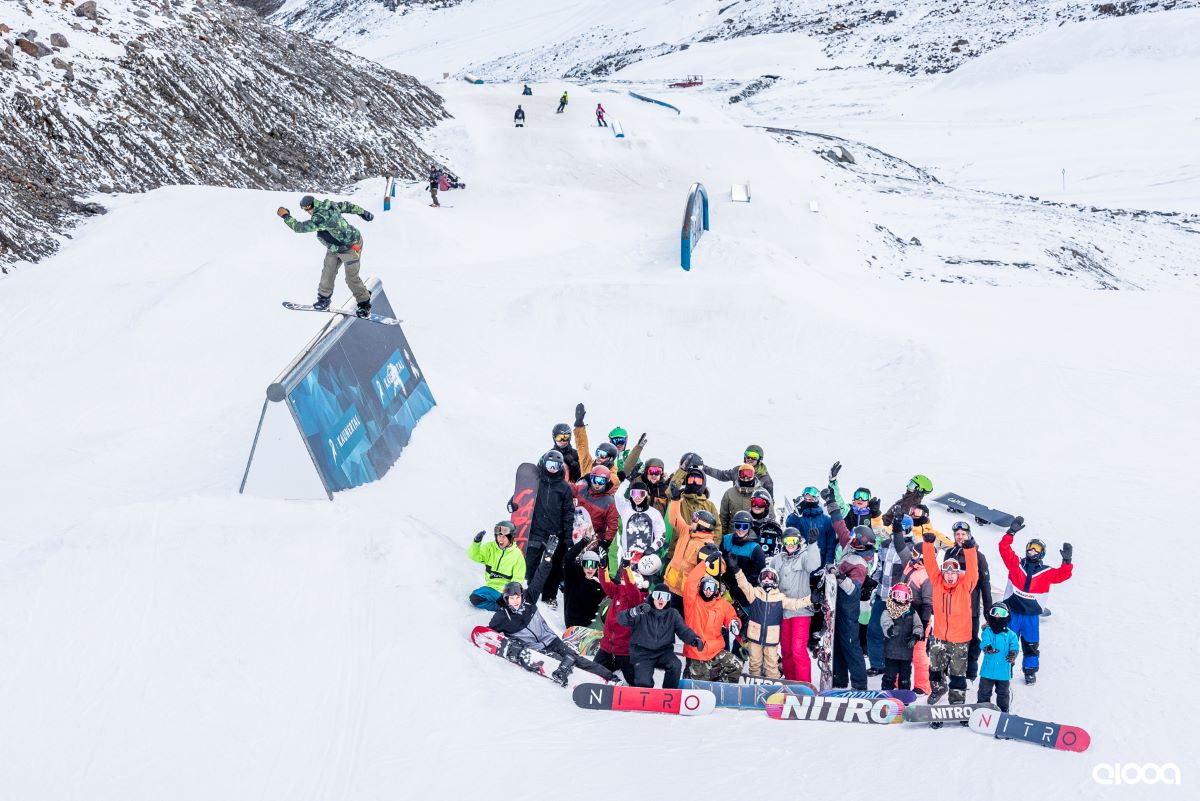 Press Release:
elooa SEASON OPENING CAMP presented by NITRO SNOWBOARDS – Epic start with Eero Ettala!
Last week we started together with Nitro Snowboards pro Eero Ettala at the Kaunertal glacier into the elooa winter season 2019/20. Three days of snowboarding were waiting for the 35 campers, Eero, the elooa coaches plus one pro photographer, filmmaker and more pros like Benny Urban and Dominik Wagner.
After the check-in into the hotel, the camp started with a Welcome Evening and a get together with the pros. Highly motivated, on Friday, we went with the campers and the international snowboard stars up the glacier. The park was in best shape with multiple lines of kickers, rails and tubes which guaranteed a super perfect start into the season. Numerous warm up runs in the morning and a photo- and video shoot in the afternoon were on the program. On top of this, all participants were able to test brand new Nitro Snowboard products from the season 2019/20 directly next to the snow park. After an epic day, we went back to the hotel with tired legs where a delicious dinner was waiting for everyone. After that we analysed the video shots of the day, together with Eero and the elooa coaches, extensively. What more could you ask for? Perhaps, an exclusive premier of the new Nitro Movie Offline. Everyone was super happy and, of course, hot to implement the tips of the pros and coaches. Incredible progression for all campers and tons of fun provided a perfect weekend of snowboarding. The following days were just perfect with sunshine, so everyone had the chance to get more coaching, photo shootings and multiple runs with Eero and the elooa coaches at Snowpark Kaunertal. New tricks, happy faces, tons of fun and no injuries at all made our season opening just amazing. Everyone can start the new snowboard season perfectly prepared. We are so ready for winter 2019/20!
We say thanks to all for coming and are already looking forward to the upcoming elooa Camps 2019/20!
For further information and booking head now to www.elooa.com
Check out the video from the camp here: vimeo.com/371332376