Truly Offline – An Extended Release Of Volcom X Nitro Offline Clip
Truly Offline features the extended Volcom x Nitro clip from last year's full-length movie Offline which was presented by Nitro Snowboards, Volcom Snow and Red Bull Media House. The film exhibits the new Beast x Volcom Snowboard.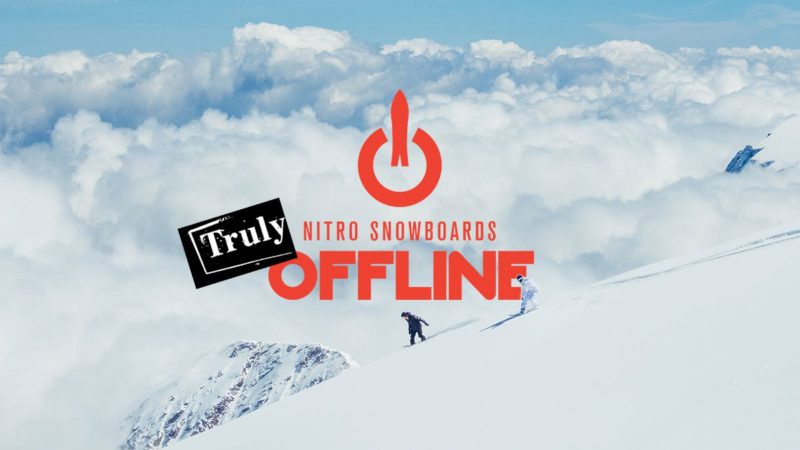 Press Release:
Nitro Snowboards, Volcom Snow, and Red Bull Media House present Truly Offline on Snowboarder.com – the extended version of the Volcom x Nitro section in the full-length Nitro snowboards movie Offline
To watch the full Offline movie watch it here –  Watch Offline now!
Last winter Nitro and Volcom teamed up to work on a special project in Nitro's Offline movie, together with shared team riders Torgeir Bergrem and Ludvig Biltoft. This Truly Offline short flick was shot at Kitzsteinhorn, Austria in a freak snowstorm last May. Nitro and Volcom teamed up together with the intent to create a visual project that would hopefully motivate people to truly escape the daily grind and get offline through snowboarding. The concept was to mix the two riders into one snowboard dream, actually @sleepytorgeir's dream world. Torgeir is in all white, while Ludvig is playing the dark side in all black. The original video part seen in Offline and this extended version of the Truly Offline section was filmed and edit by Volcom ́s very own Seth Huot.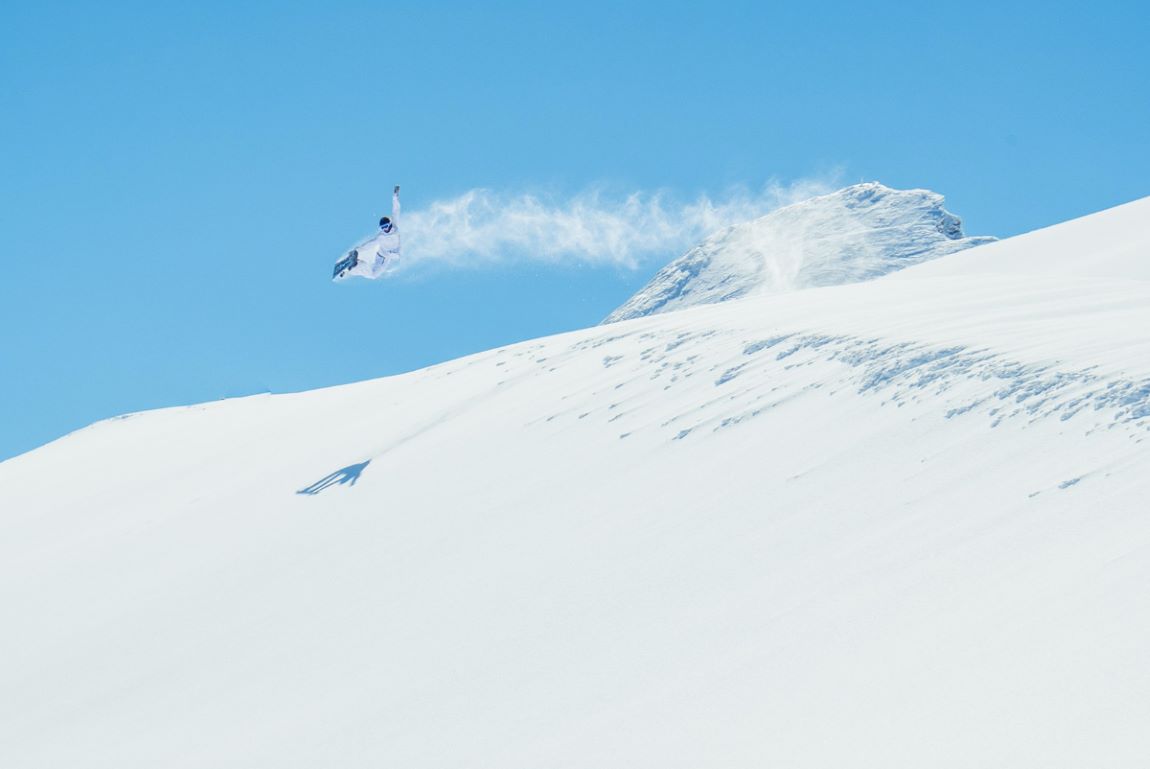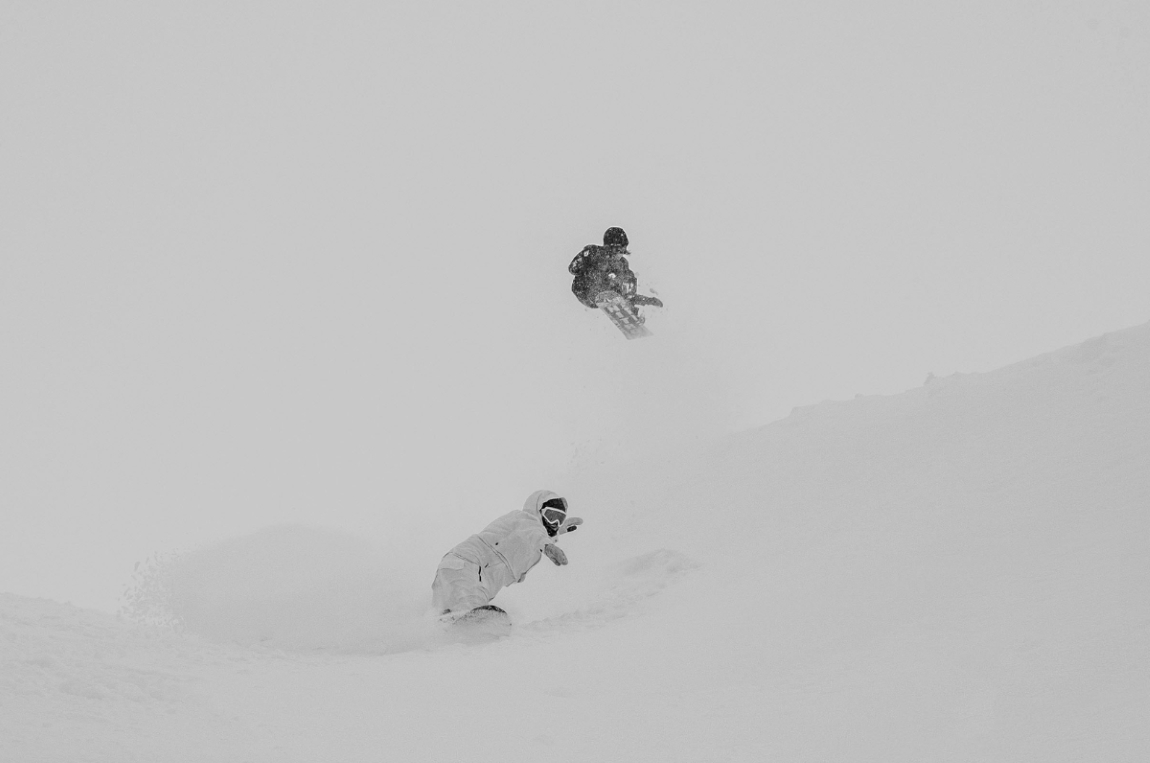 Featuring: Torgeir Bergrem, Ludvig Billtoft, Nico Bondi, Knut Eliassen riding the new 2020 Nitro Beast x Volcom Snowboard.
The Beast x Volcom was designed by and for the world´s best freestyle snowboarders, specifically for this collaboration board Marcus Kleveland and Torgeir Bergrem. This snowboard is no joke- it provides the support, pop, speed, and flex you need to be at the forefront of snowboard trick progression in and out of the park.
The world's most progressive freestyle snowboarders, like Marcus Kleveland and Torgeir Bergrem, set out to make a park snowboard that will take their progression to new heights! This Twin Shaped, TRÜE Cambered freestyle mastery offers the support and precision that is needed for world-class features and tricks. The combination of Railkiller Edges, Diamond Band, and Ballistic Impact Panels create a snowboard that is basically indestructible, while the Sintered Speed Formula II Base keeps you hauling ass all day long! After huge demand we are offering a Mid-Wide 157 version of this board as well, for more float in the pow and for those with a bigger foot. Built for progression, stability, pro-calibre performance, and durability… To go full stoned beast mode!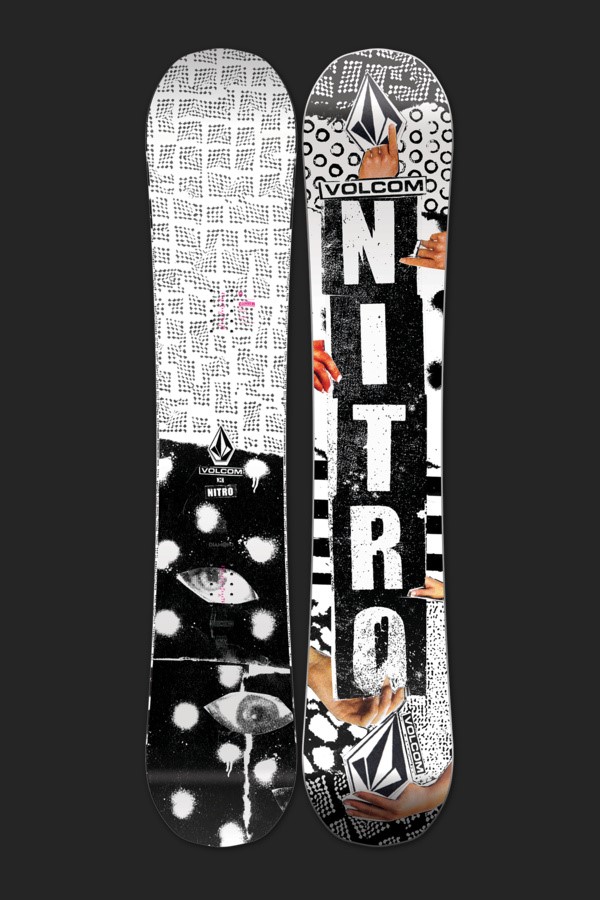 The film showcases Nitro team riders Eero Ettala, Sam Taxwood, Austin Smith, Bryan Fox, Sven Thorgren, Elias Elhardt, Benny Urban, Nils Arvidsson, Dominik Wagner, Griffin Siebert, Jared Elston, Zeb Powell, Zoi Synnott, Laurie Blouin, Marc Swoboda, Torgeir Bergrem, Ludvig Billtoft, Marcus Kleveland, Knut Eliassen; and Youtube creator Dan Mace, Volcom´s cinematographer Seth Hout and friends snowboarding around the world with one objective to have as much fun as possible in the moment- no matter the conditions. Offline features a road trip through the USA, the streets of Eastern Europe, powder in the Alps, a team splitboard vacation to Lofoten, Norway, Austin Smith´s Firetruck adventure to Alaska, a road trip to through the unchartered Balkan Mountains, and of course plenty of good old fashioned resort snowboarding with friends.
Offline is a Nitro Snowboards Production co-produced by Red Bull Media House and supported by SWISS and AUDI.
Do yourself a favour and "put your phone away" and sit down and get Offline – hopefully this motivates you to go out and do something worth remembering this winter!