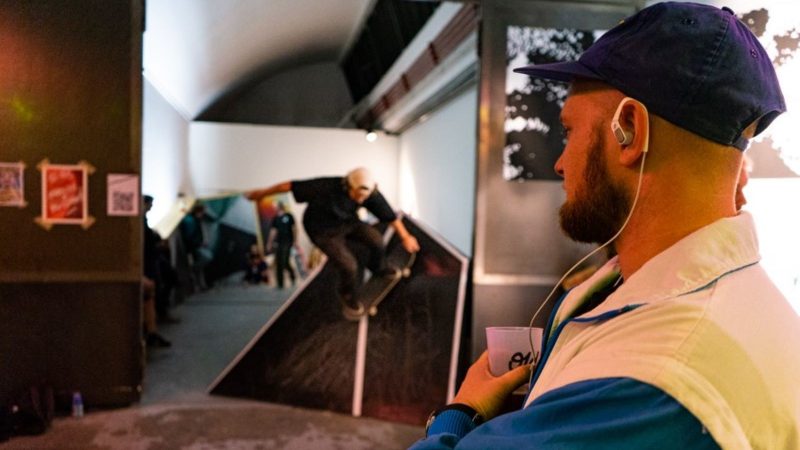 New Immersive Artwork By Nicolas Buechi
Talented skateboard, snowboard and freeski photographer Nicolas Buechi has contributed an audio-visual artwork, 'I'm The Mountain' to 'The Literariness of Surfaces' exhibition in Zurich, Switzerland.
Press Release:
"I'm The Mountain" is an immersive artwork by Nicolas Buechi, featuring a mountain-shaped sculpture and immersive audio track, at the exhibition "The Literariness of Surfaces" in Zurich, Switzerland. What is the sound of it? The artwork tries to explore this question by acting as a ramp for skateboarders during the art performance. The audience could capture the immersive sound of the skateboards rolling around them, and at the same time listen to the audio track of a thunderstorm playing through the Ambeo Smart Headsets that were handed out, thanks to Transparent Hearing. In the perception of the audience, the sounds of the thunderstorm and the noise of the skateboarders become combined one immersive audio experience.
Created by Nicolas Buechi @septemberwheels
Curated by Alan Maag @maagmann at @theoff.space in Zurich Performance
Video by Moris Freiburghaus @morisfreiburghaus
Supported by Sennheiser @sennheiser
Check out the behind the scenes of the exhibition installation: https://www.youtube.com/watch?v=bQ4_cV2VE28