UK Market Insight: 2019 Roundup
I ended my last article with the words "… now to Brexit." Little did I know just how much Brexit we would be getting. I also said that I could not wait for there to be a General Election… I got that wish, and now we will see exactly what damage the whole Brexit saga has done to the political establishment. Quite a lot I imagine! By Gordon Way.

Please note this was written before recent election in UK.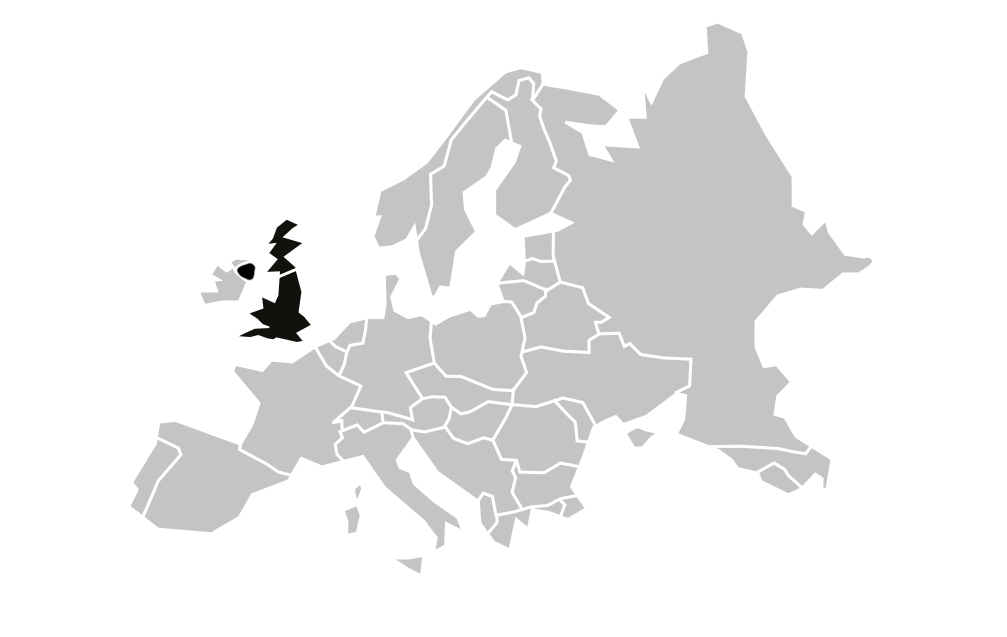 I'm not really sure that the election is going to solve anything – I just hope that it unseats a few of the rather unpleasant politicians that we have in power today. (I will not name them but those of you in the UK can probably take a wild guess).
As for boardsports in the UK, 2019 has been a strange year – at least from a distributor perspective. Winter order books generally came in strong and there was plenty of optimism about. Then we saw the O&CC CVA (including Snow & Rock) – that sent shudders through the boardsports spine. Coupled with a general demise of the high street and retailers who had their credit limits withdrawn. Freestyle Xtreme went to the wall (or rather seemed to escape over the wall with all the stock) and here we are at the start of the winter season and everyone on the brand/distributor side is a little jittery. This is not what we expected. In between time the summer was lacklustre – "OK" being the most commonly used description… "just… OK".
Turning to retail, I spoke to Angelo from S2AS (Surface 2 Air Sports) and then to Chris from Poole Harbour Watersports – these two retailers are not a million miles apart, and whilst there were some commonalities, there was also some stark differences. First talking to Angelo: "It's been a good year – boat wakeboarding was particularly good, cable was down a little – I think mainly due to aquaparks. Kite was steady but it's not firing properly – I put that down to lack of innovation and the 2nd hand market being too cheap." What about foiling – surely that's helping? "There's lots of talk and lots of hype but personally I don't see it lasting. I don't think it's captured the imagination. Similarly with the 'wind wing' – I just think it's a gimmick and that it will pass. I may be wrong. Been wrong before!"
So how is SUP? "Worst year ever – too windy for SUP and sales have just not been there. It's also getting cheaper and cheaper and there's just no need for it."
Looking forward, how do you feel? "Next year will be better – I know it. I'm not worrying about Brexit, although I feel that the concern is starting to filter down from brands to stores. I've got great vibes for wakeboarding for 2020 and SUP has just got to be better. I'm optimistic."
Meanwhile down the road, in stark contrast, Chris was optimistic about the 'wind wing' and "anything foiling. It's bringing people back into windsurfing although not attracting any new people. The only newcomers to windsurfing we get are people wanting to do a weekend course – nowadays they don't tend to buy after the course, they just hire."
"SUP has reached a peak – it's still going but we have ended this season with stock which is unusual. It's certainly not the expansion that we hoped for and that's almost entirely down to the weather."
What about looking forward? "I am really optimistic for 2020. Foiling sports are going to flourish (as long as we have a better supply). The same goes for 'wind wing' – given a decent summer we will have a great year."
No mention of Brexit? "It is what it is – we just need to get through it."
You'll have to draw your own conclusions from those discussions and take a guess as to who is right and who is wrong.
What of snow? In September 2004 Paul Macnamara set up a small online business called 'Bargain Boards.' Today it has grown into Absolute Snow and is recognised as one of the most successful independent, privately-owned stores in the UK. From online only to a walk in store with a large online presence, Paul (and now Matt), have navigated the business through thick and thin. I caught up with Paul when he was taking a coffee break from his regular bike ride. "Brexit uncertainty is causing issues – I am convinced of it." And he has a theory behind this: "When people book holidays in late summer-early autumn, they then have at least four pay-days between booking at going. They spend this time musing what kit they may need, purchasing that kit and 'enjoying' the whole experience that leads up to their holiday. Brexit has caused people to postpone decisions – they're booking later, much later. This cuts the paydays in half, and then there's Christmas in-between, taking more money away. The disposable income available between booking and going is cut in half, and probably more."
So does this mean the season is not off to a good start? "No. It's slow and it's not just Absolute. I think it's going to be a tough season for everyone."
For Absolute, last year ended well and Paul is optimistic about the future: "Looking one year ahead, I think there will be a catapult impact – there will hopefully be pent-up demand for kit and holidays, although we may lose some winter sports enthusiasts along the way. I hope not."
During my phone round, it became very apparent that retailers were still very busy – it is always hard getting hold of people to talk to – they have businesses to run and customers to serve (at least I hope so).
Serving those customers is shifting – and online continues apace, increasing from 5% in 2008 to 18% in 2018 (Office Of National Statistics). Of course this still leaves 82% of retail sales in stores, but when you consider that food is included in these figures, then you really start to wonder what % of our boardsports sales are being done online.
Not everyone saw this coming and some of the best people get things wrong. Getting things wrong can put you in good company. In 1998, USA Economist Paul Krugman, a Nobel laureate, predicted: "The growth of the internet will slow drastically, by 2005 or so. It will become clear that the internet's impact on the economy has been no greater than fax machines."
By the time you get to read this the fat lady will be singing and the General Election will be over. Winter will be well and truly upon us. Board-types will be scanning the weather forecasts getting excited about their upcoming winter breaks. Whatever the political stage, whatever the weather – our brethren will always try to find a way to get their 'fix.' Thank goodness the sports we sell are addictive.
The biggest threat to our sports, and indeed to us all, must be global warming – let's hope that any newcomers to the political scene have some sense of the urgency that seems to pass so many by.
Have a good one.