French Market Insight 2019 Roundup
The end of 2018 was heavily marred by the 'gilets jaunes' (yellow jackets) movement, which had a negative impact on the economy and consumption in France. This movement emerged at a critical time for consumerism, coinciding with the end of year festivities, and contributing to a drop in visitation numbers and direct sales in shops. A proportion of consumers preferred to just buy online, so shops with a web presence did manage to benefit from this. By Benoit Brecq.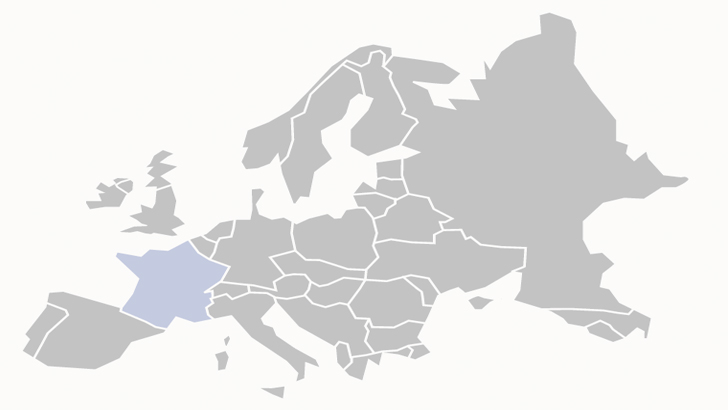 At the start of 2019, reports from resort-based shops in the Alps and the Pyrenees diverged somewhat. For the Alps, visitation numbers were quite consistent with 2018. The early snowfalls certainly encouraged customers to book Christmas holidays, even though the snow didn't really live up to the hype. The big snowfalls and cold weather of January urged the more athletic, last-minute customers to come and kit themselves out with specialist gear and accessories to boot. In contrast, February was warm and sunny, and sales of accessories, equipment and technical clothing dropped dramatically. In the Pyrenees, the start of the season was tough, if not worrying, but the months of February and March fared a bit better.
As for product ranges, customers in shops were mostly looking for high-quality, technical products. More specifically, they were turning towards newer stuff, whether in terms of design, shape or technical innovations, and were fronting the money as well.
In terms of brands, it was the same story in the Alps as in the Pyrenees. The notion of differentiation was increasingly appealing for consumers, as much from a technical standpoint, with technologies like Gore-Tex for their "core" characteristics or their environmental considerations, driving a certain spark within the customer base.
The winter season is often a bit more complicated for shops a bit further away from the pistes and the socio-economic climate, with the slow, drawn-out end to the gilets jaunes movement in France, did nothing to help the situation.
The surf conditions, on the other hand, were rather good between January and March 2019 and that provided coastal shops with pretty good numbers in neoprene and surf accessory sales. The water sports world in 2019 was characterised by the growing craze for the foil. Whether featuring in windsurf, surf or SUP, the discipline is more than just talk now, and more and more people are coming into shops for information and equipment.
In the urban environment, street skating is still providing the majority of sales in shops, yet there is significant demand for longboard type decks, especially within the cruiser or surf/carver categories.
What is clear is that not everyone had the same experience for the start of 2019: tough for some, decent for others. But it was nothing that great, even for the shops in resorts that did get through successfully.
In spring 2019, all the shops we spoke to were pretty much in agreement: the Easter holidays were good in terms of visitation numbers as well as sales in shop. The month of April combined holidays, tourism, nice waves and good weather – the perfect mix for generating traffic and sales in shops. The month of May was a bit calmer unfortunately; with all the bank holidays falling in the middle of the week, it didn't really cater for people taking those traditional long-weekend breaks in May.
For coastal shops, the fantastic conditions in the spring and early summer seem to have translated into sales instore. The isothermal section worked well, and customers equipped themselves with neoprene so that they were able to surf earlier on in the season. Furthermore, the water stayed cold long into the season this year, which was also favourable for these isothermal ranges, for wetsuits or any other appropriate accessories: booties, gloves and hoods.
After a pretty well-stocked winter for swell and big waves, the return of more mellow spring conditions also urged customers to swing open the shop door in search of their new board for the summer. Mostly it was easy to paddle, comfortable boards that people came looking for – longboards, big fish and hybrid type boards. There was a little comeback from retro-type twin fins – these boards are both comfortable and cool to surf, fitting well with current trends.
When it comes to more street-orientated shops, the skateboard market seems to have completed its comeback. Skateboarding is in full expansion in terms of participation and demand in 2019, and that's being felt in sales and visitation numbers in shops. The sport's success is growing and these days all types of people are getting (back) into it. There is also quite a lot of product rejuvenation, which makes the market quite dynamic. In pure street skate, fairly wide, retro shapes are being selected by skaters for their stable, reassuring nature. Surfskate is an additional aspect to the discipline and it has worked well for shops. This appeals to skaters and surfers alike, as well as to the wider boardsports public in general.
So Spring 2019 turned out to be pretty encouraging: national economic signs related to pleasant weather seem to have translated into sales and good visitor numbers in shops.
As for summer, overall it was pretty decent for shop sales and visitor numbers. Even though results differ slightly shop-to-shop, region-to-region – the widespread feeling is quite positive. In general, shops had good numbers coming in on all the weekends in June. The weather is an undeniable factor for visitor numbers – the sun remains the best source of entertainment and we were quite lucky with it this year! The month of June was really good, with superb weather conditions. The feeling for the 2019 season is really upbeat on the whole, and the good weather and really high temperatures seem to have played a big part in this. When it comes to equipment, the pleasant skies combined with nice little waves meant good rates of sale throughout most of the product categories in each respective region:
Amazing wind conditions led to good sales in the wind and kite sections. The craze for foils, already felt in 2018 and early 2019, has taken hold a bit more this season, especially in all things wind and kite, even though their use in SUP and surfing is more limited. Speaking of Stand Up Paddle surfing, the market now seems to have, more or less, stabilised. The SUP market seems to have centred around inflatables with people looking for entry-level, single-layer technology this summer.
In surfing and, more specifically in boards, the season with its weather seems to have favoured foam boards and progressive boards, or ones with more volume for small waves. Thanks to the strong heat and particularly high water temperature this year, sales from the classic neoprene family were a little bit slow this summer. This meant lycra, tops and shorties made up the majority of sales in shops.
On the clothing and accessories front, summer products obviously enjoyed the best rates of sale. The high temperatures we enjoyed guided customers towards holiday-type products like t-shirts and swimmers or sunglasses, caps and sandals. Souvenir surf caps and t-shirts were once again some of the best sellers in shops. The late season was also pretty good for shops, with consistent sales and visitor numbers during the back-to-school and Autumn periods.
On the whole we can say that the year 2019 was a pretty good crop for the boardsports world – we saw the confirmation of certain trends and the appearance of others. At the time of writing these lines, it was still too early to see how the end of year festivities and the winter 2019-2020 season is shaping up. The gilets jaunes movement that disrupted the end-of-year sales in 2018 seems to have run its course, all there is to do now is hope that the weather plays ball to set up a successful winter. Stay tuned…