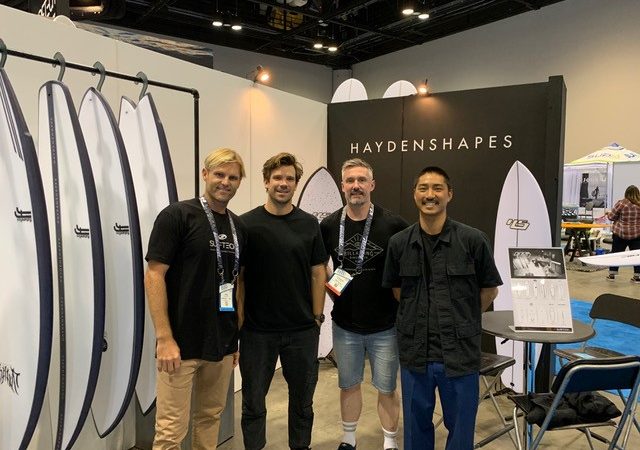 Nest Distribution Ltd New Distributors For Haydenshapes In UK
Founded in 1997 in Sydney, Australia, Haydenshapes focuses on innovative and modern surfboard designs, with its boards identified by Haydenshapes' signature FutreFlex parabolic carbon fibre rail. The Nest Distribution Ltd partners with Haydenshapes to distribute products throughout the UK and Ireland.
Press Release:
The Nest Distribution Ltd signs Haydenshapes
The Nest Distribution Ltd is pleased to announce the exclusive agreement to distribute Hayden Shapes in the UK and Irish market.
The Nest will take over the distribution of the brand for 2020 and is currently pre-booking stock which will arrive ready for this summer.
Gi Poudens commented "Since its inception in the market Hayden Shapes has been such an innovation, in both surfboard designs and technology, with models every surfer emulated to own and surf. We are stoked to have the brand on board. It integrates into the DNA of our business, providing the highest quality surf products to the market.
The Haydenshapes brand, under the guidance and leadership of Hayden Cox, has a new range of new surfboard models pioneering, a host of further technologies, we are looking forward to the journey, working with this exciting brand."