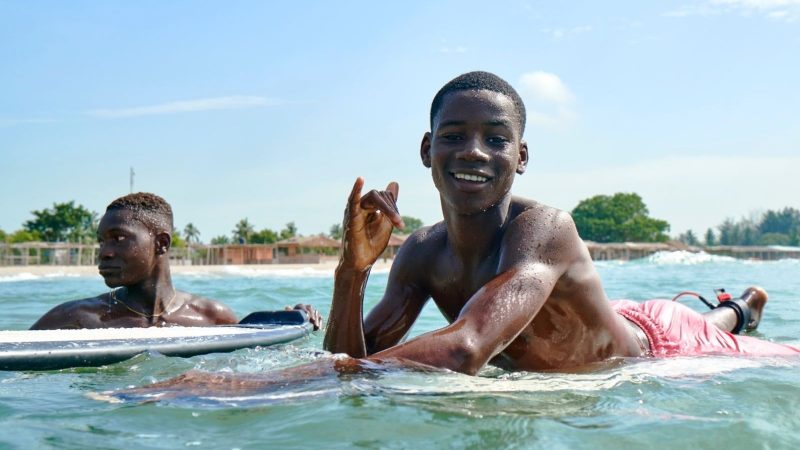 Episode 2 Of Vans Weird Waves Out Now
Episode 2 of the second series of Weird Waves is out on YouTube now. The second episode sees Dylan Graves and Dane Gudauskas head to Lagos, Nigeria where surfing is like heading back in time to the days before competitions.
Press Release:
EXPLORING THE OUTER REALMS OF THE SURF WORLD
SEASON 2 PREMIERES TODAY ON VANS YOUTUBE
SUBSCRIBE FOR NEW EPISODES HERE
The award-winning original content series that shook the globe has returned! Season 2 of Weird Waves hosted by Dylan Graves starts the new decade off with a nice and frosty cold swell, deep in the Alaskan gulf!
Episode 2 takes Dylan Graves and Dane Gudauskas to the relatively new surf community of Lagos, Nigeria.
The celebrated surf series continues its quest to chronicle the unconventional faces and places of surfing, to showcase the world's most eccentric waves ever surfed beyond the typical sunny beach locales. Don't miss out on Dylan's adventures in Alaska, Nigeria, Portugal and more to come!
Hosted by Vans global surf team rider Dylan Graves, and co-created with director Dave Malcolm, Weird Waves is a celebration of the raw side of surfing that is rarely championed, but no less compelling than any other break. With the help of Graves' compelling energy, genuine surf talent and hysterical wit, Weird Waves honours the unsung heroes of surfing culture, and sheds a light on their passionate stories from across the globe.
Watch the Season 2 premiere of Weird Waves now on YouTube.com/Vans