Curator Volume 2 Launch Munich
Tasillo Hager's Curator returns for its second volume this winter and he's launching the book this Saturday in Munich.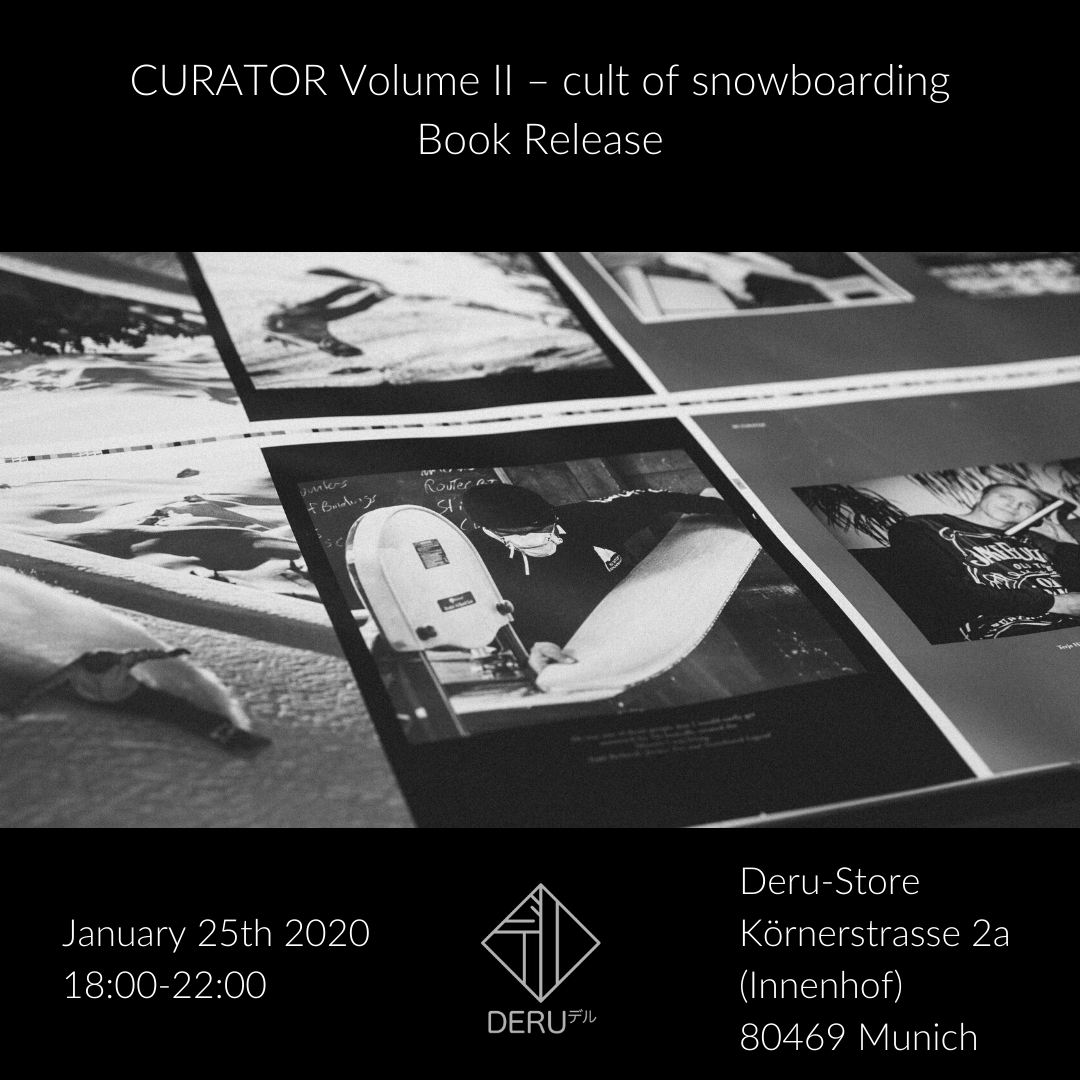 Press Release: Curator Vol. II is dedicated to some of the biggest names that have shaped snowboarding. Find out more about the secrets of industry greats.
CURATOR Vol. II is dedicated entirely to the mysterious forces that shape snowboarding.
You are one of these forces! Without you this project would not be possible!
Join us for a drink at the Deru Store, Munich on Saturday the 25th of January from 18:00-22:00, to celebrate the release of CURATOR Vol. II.
Check out the event on Facebook for more info: https://www.facebook.com/events/462642097972596/