Vision Softboards Signs New Distribution Deal In Denmark
Vision Softboards has signed a new distribution deal in Denmark further solidifying their growth across the world.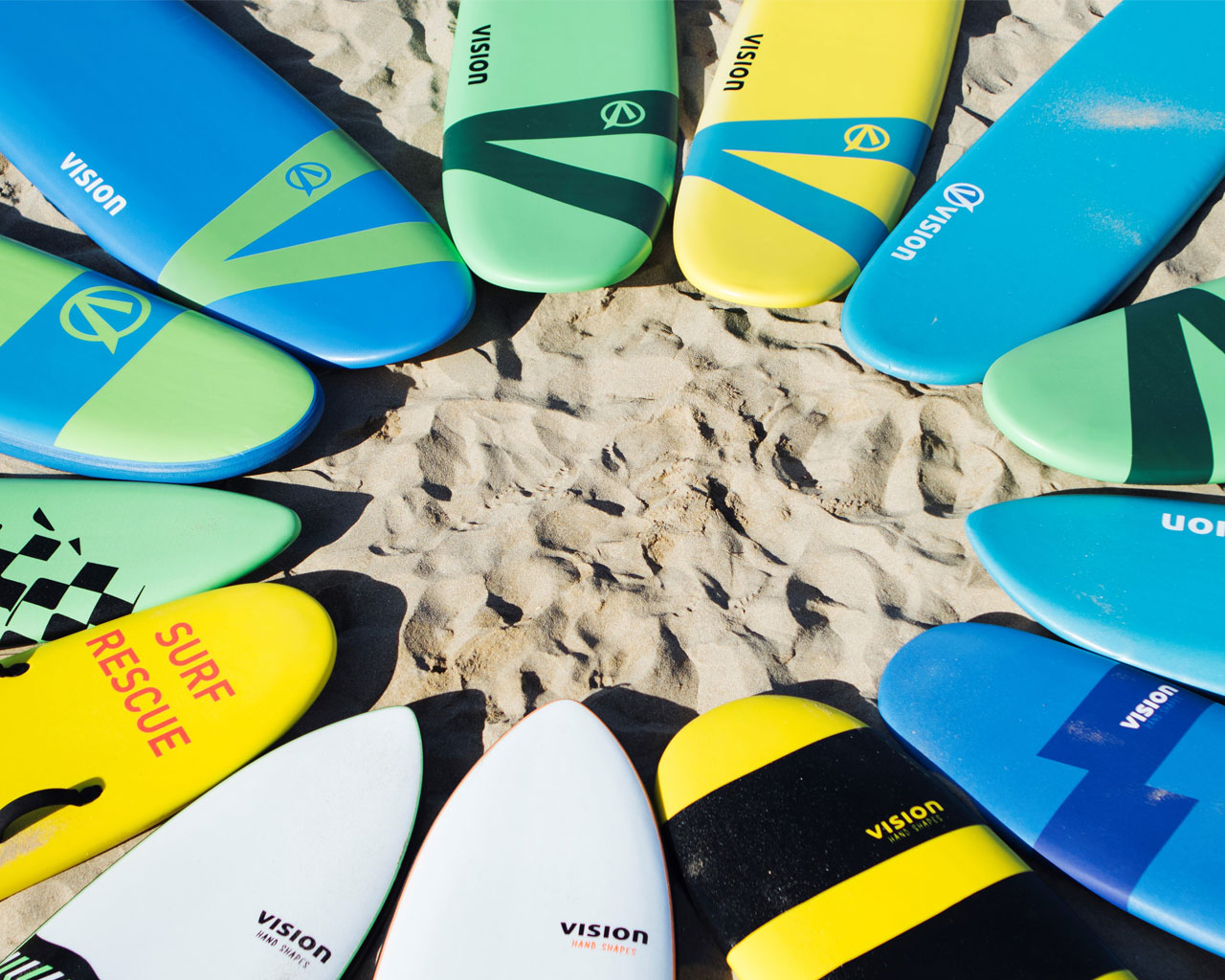 Press Release:
Vision Softboards signs new distribution deal in Denmark
The Vision Softboards brand continues to build momentum across the globe with the appointment of new Distribution partners in no less than five new territories and counting; from New Zealand to Norway.
CJB Surf, the manufacturer of Vision Softboards, is excited to announce a new partnership in Denmark. They are now working with Westwind/ North Shore; bringing many years' experience in the Danish surf industry to the brand.
The Danes' have a rarely matched stoke for surfing, more and more of the population are keen to take on the challenge in one of Denmark's many Surf Schools.
With winter water temperatures dropping down to below three degrees, it takes a certain kind of amped-up individual to want to learn in the icy waters. We at Vision Softboards are stoked to be along with them for the ride.
Westwind/ North Shore carry the entire Vision range. The Ignite and Spark Models vary in sizes from 6'2" to 9'0"; are perfect for beginners and the retail environment, the Take-Off range; designed for Surf Schools, and our Hand Shapes; for those wanting something more progressive to add to their quiver.
For more info, please check out our website. https://www.visionsoftboards.com/
About: At Vision, we love the sea, the sand and all that surf in-between. We want all of you to get maximum stoke when you're out in the water, that's why we have designed the boards to be super fun to ride but also last season after season. We are so proud of our boards and are sure that yours will give you hours of fun. Remember, good vibes only!