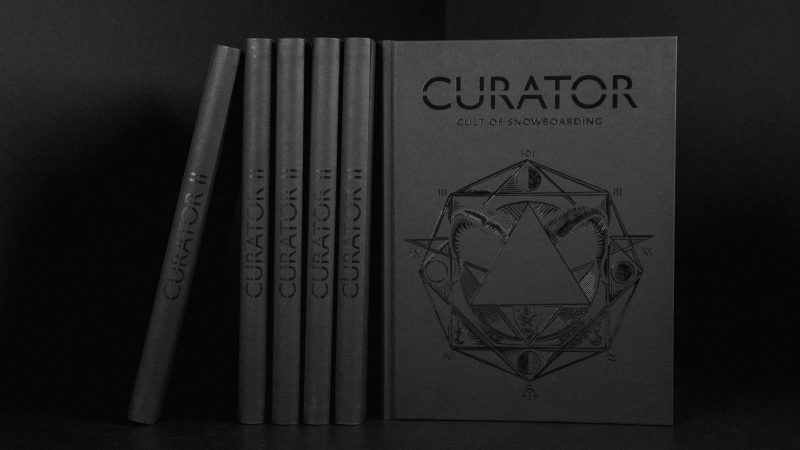 Curator Volume II Out Now
Summarising a year's worth of snowboard magazine content into one 208 page hardback book, completely free from ads, is Curator Volume II.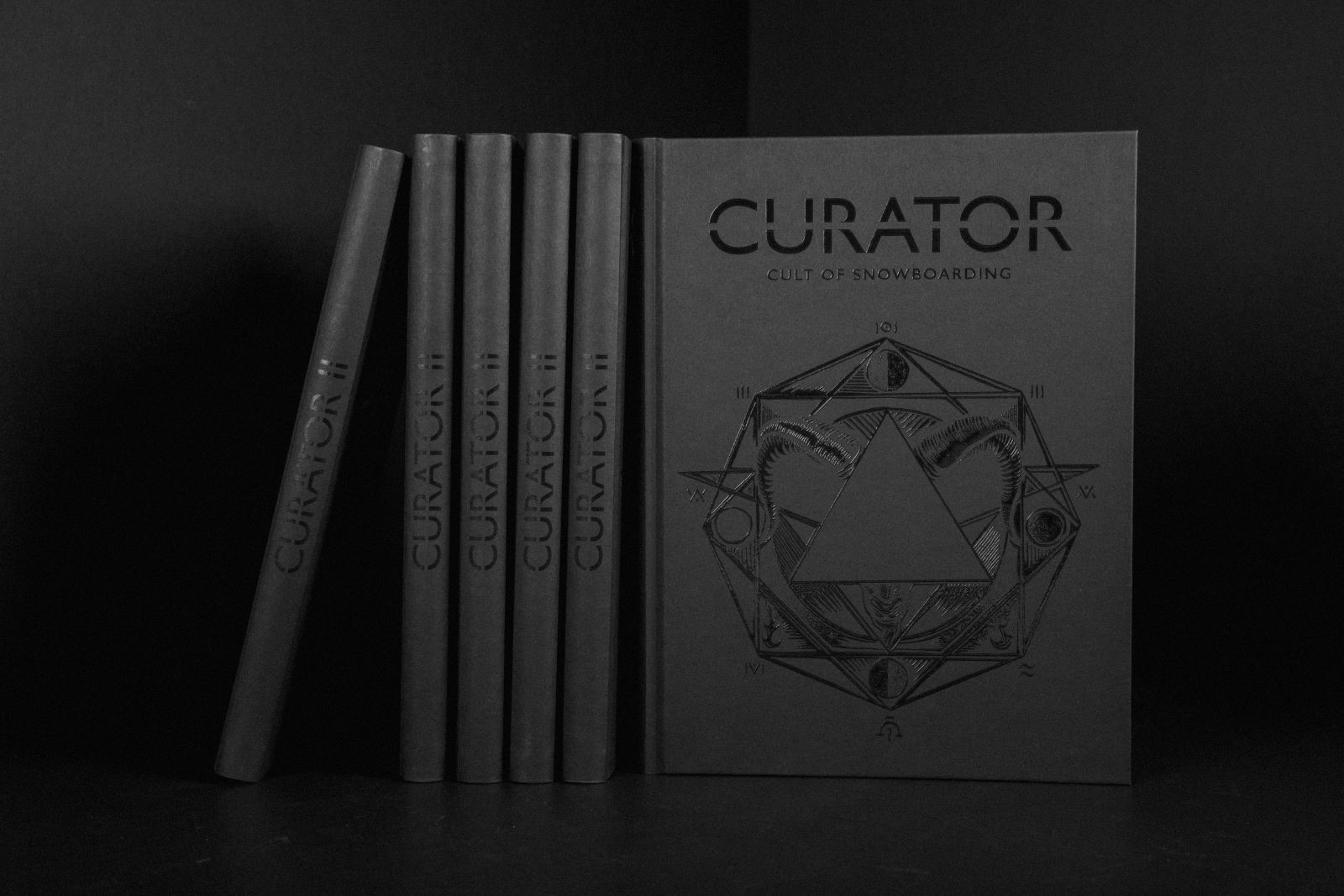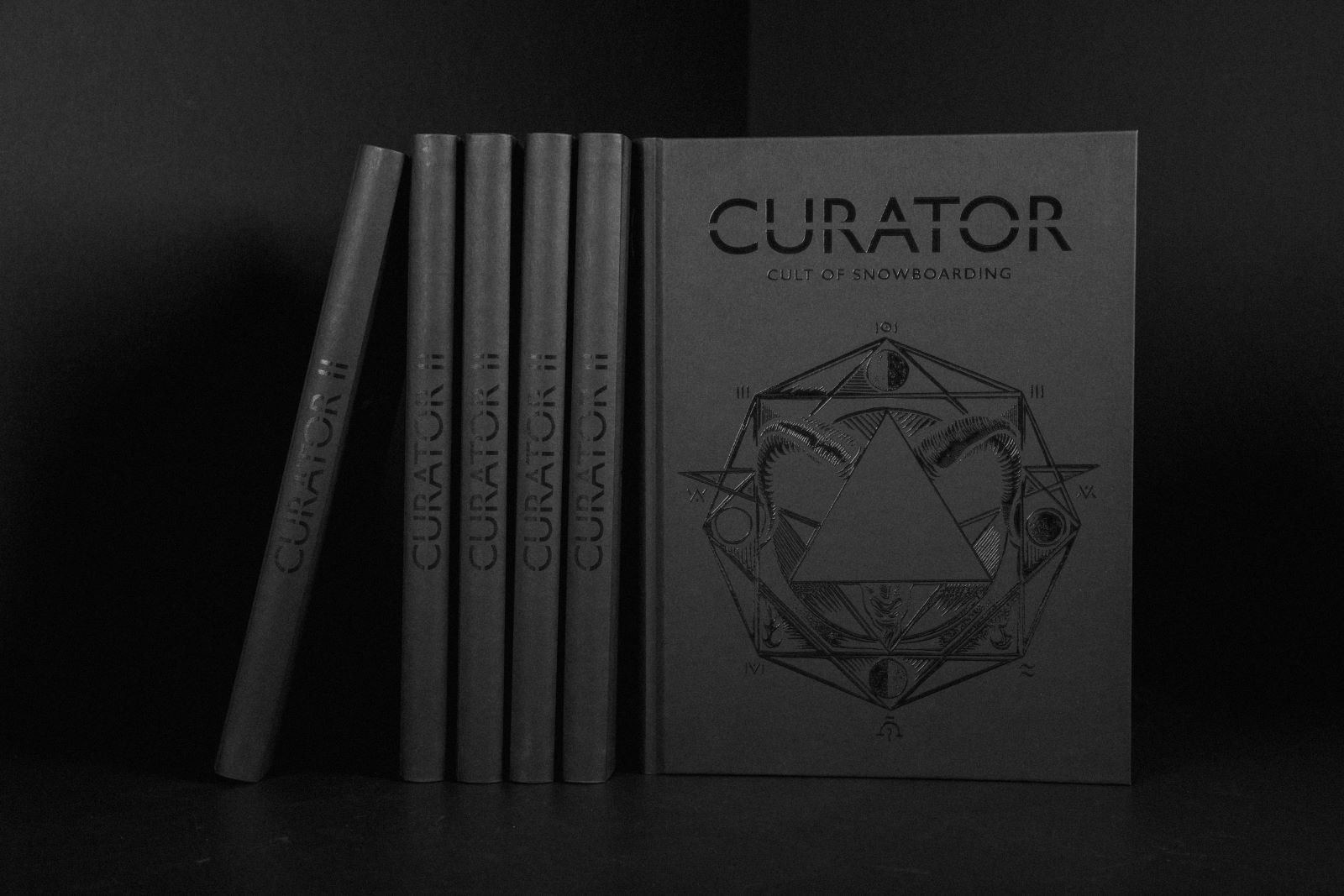 Press Release:
CURATOR Volume II sticks to the theme of alchemy and secret societies and features the magical wisdom of Jake Burton, John Cardiel, Denis Leontyev, Fridtjof Tischendorf, Nicholas Wolken, Steve Gruber, Rene Rinnekangas, Niklas Mattsson, Lonnie Kauk, P.J. de Villiers, R.P. Roberts, Mads Jonsson, Tommen, Nicolas Müller, Marie-France Roy, Gigi Rüf, Maria Thomsen, Ethan & Annika Morgan, Hampus Mosesson, Jakob Wilhelmson, among others.
The entire content of a year's subscription to your favourite snowboard magazine packed into one elaborately designed book. But with stories, photos and illustrations that won't be printed this way in any snowboard magazine. No ads, only content!
Curator Vol II
Texts by: Tassilo Hager, Matt Barr, Petter Foshaug, Halldor Helgason, Mads Jonsson, P.J. de Villiers
Cover and end sheet artwork: PJ de Villiers and RP Roberts
208 pages bound in a hardcover book with relief paint cover artwork, unique metallic iris and duplex printing method, several changes of paper types.
Carbon-neutral print production using FSC-certified paper.
Retail price: 39,99 EURO (including worldwide free shipping)
Most probably the darkest book in snowboarding!
Book Release Event (January 26, 2020) at Deru Store Munich