SOURCE Says STAY AT HOME!
In our open letter to the boardsports industry last week, we asked for suggestions for positive action to be taken in these tough times. Today, we implore all surfers, skaters and snowboarders to STAY AT HOME.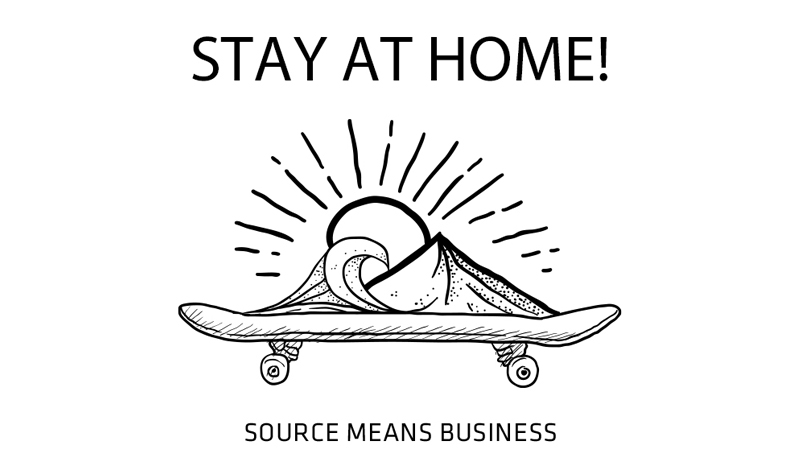 Your local break or skate park may be empty and there may still be snow in the mountains, but now is NOT THE TIME to feed the soul surfer in you. Your local government may not have banned these outdoor pursuits yet, but the time is coming and it's our job to take this into our own hands and lead by example. The more we do now, the less we'll need to do in the future and the quicker we'll get through this.
We've been contacted by a number of brand employees, company/association directors and retailers to request that we enforce the message – if anyone were to injure themselves skating, snowboard touring or surfing at this time, it would place undue stress on our health services.
As recently as this weekend people were seen surfing, skating and ski touring. We as industry leaders need to lead by example and pass on the message, STAY AT HOME.
We're aware of how bad things are out there, but in times of crisis we're looking for solutions and both as individuals and businesses we need to act responsibly to our families, friends, colleagues, businesses and the planet as a whole. We're here to help the industry recover, but right now we need to STAY AT HOME!
We ask that all readers please share this message with family, friends, colleagues and your social channels.
Always Sideways
Harry Mitchell Thompson & Clive Ripley
Editor & Publisher