Shaka Premiered Live On YouTube For The First Time
This Friday sees the live premiere of Shaka on YouTube, presented by Julien 'l'Arrog' Haricot. The premiere features on Le Live's channel and is followed by a live Q&A sesh.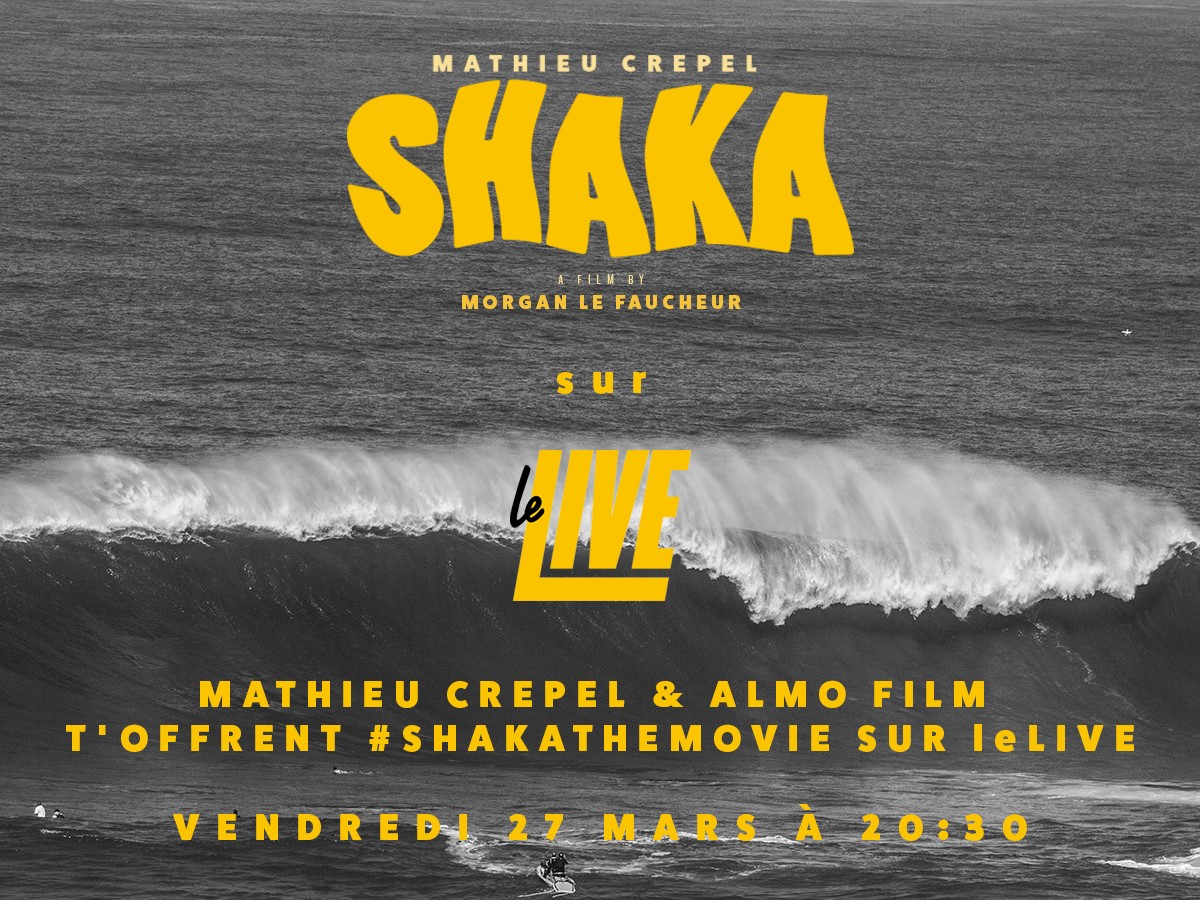 Online Shaka Premiere
Presented By Mathieu Crepel & Almo
Trapped indoors? Or just haven't seen Mathieu Crepel and Almo's masterpiece Shaka yet? Either way, last Friday at 8.30pm (Central European Time) there was a digital premiere of the movie, free to be viewed on Le Live's YouTube channel.
Presented as if it was a real physical premiere, there was a brief introduction by Julien 'l'Arrog' Haricot before a full screening of the film, followed by a virtual Q&A with members of the cast including Mat, Victor Daviet, Morgan le Faucheur, Guillaume Nery and Stephane Iralour.
Alarms were set and plenty kicked back and watched one of Almo's favourite films of all time!
For those that missed it, check out the teaser trailer here