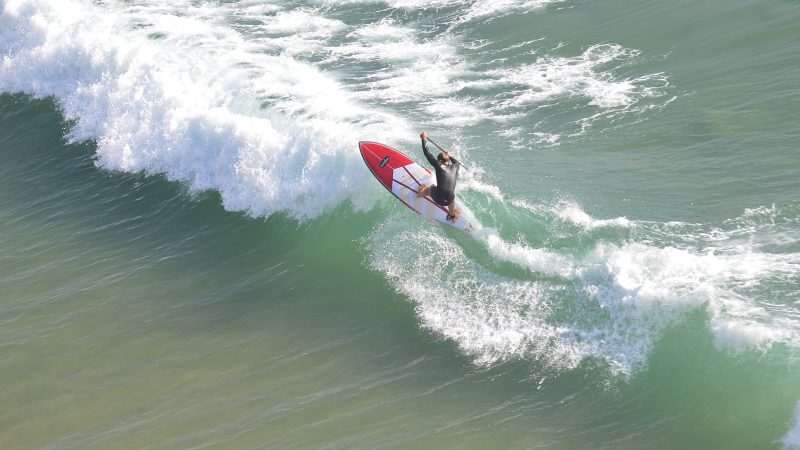 Norden's CEO Andy Wirtz Discusses Impact Of COVID-19 On Business
Boardsport SOURCE interviewed Norden Surfboard's CEO Andy Wirtz to find out about how the Coronavirus pandemic has impacted business and his views for the future.
Just how has your business been affected by the lockdown – supply, manufacturing, sales and staffing?
From the suppliers side, there were not too many problems, most of our production, especially in Asia was already finished when the virus started spreading. Sales flow went down a lot because of the retail closure, beach closure and general lock down, so goods were piling in the warehouse.
Were you able to sell many surfboards over the lockdown via your web channels?
Sales of surfboards online were very little, there was hardly any demand. We were lucky to have products like SUP hardboards which we could sell, as paddling was allowed in most of our key markets.
How much do you expect business to be hit in Q1, Q2 and Q3?
It all depends on the regulations of traveling, sports activities, people getting back to work etc. We can only deal with what the governments throws at us. So Q1 was slow, beginning of Q2 was ok but we expect it to slow down again. And all the hopes are on Q3, so we can get at least a bit of the summer business.
How have you been working with retailers taking delivery of SS20 orders?
Most of our retailers took their orders in, only shops and schools that really depend on tourism have left their orders behind. Our main customers are the beginner and intermediate surfers, if they can't travel to the destinations or visit surf schools, a big piece of the market is missing.
Can you talk us through the financial ways you're supporting retailers.
We are keeping calm with the payment terms but of course it is a hand in hand process. We can not finance all our retailers but most of our customers work it out together with us, so we are happy with the way it works in these rough times.
Has your marketing department done anything special for your customers over the lockdown?
We are not really running any specials whatsoever. Rather, we slowed the production down a bit and are hoping for a good back end of the season and on a better season next year. SUPs are doing ok because people are allowed to paddle in most places and we encourage surf shops to also look at other products beside surfboards that we sell as well.
Any positive thoughts/analogies for surfing's way out of lockdown and recovery?
I can imagine that traveling will be an issue in the near future, so we have to look more carefully at the local markets and their needs. We need to be a bit more creative with designing our products and offer new toys to keep people entertained.
What does the 'New Normal' look like for your customers?
I wish I knew. Like I said above, be a little more creative and deal with what's available in terms of activities. Have everything all the time, go anywhere any time, mass consumption might not happen in the near future any more. But surfers will always be surfers and leave everything behind to catch a wave.