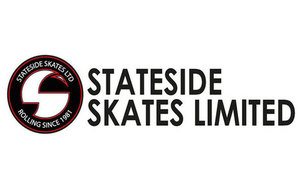 UK-Based Stateside Skates Sales Positive Since Lockdown
SOURCE caught up with Rudee Rolston, Sales Manager at Stateside Skates Distribution, to find out how the skateboard sales have been impacted by COVID-19 and their ideas about what the future holds.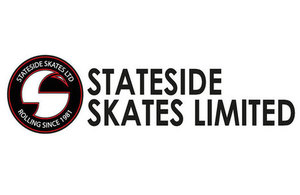 We've heard reports that skate sales have been able to maintain some sort of momentum over the lockdown period. Please could you give us your fact-based insight here?
Skateboard sales have been very positive since lockdown. This could be down to a number of factors, not least the glow from the deferred but still upcoming Olympics, but also with people being forced to stay home during the unusually good weather and no doubt making sure they use their exercise time wisely. Perhaps by either continuing a regular passion, re-learning an old one or picking up a new one. Buoyed by our price points, we've undoubtedly benefited from this and expect to see these levels maintained for the foreseeable future.
How are you strategizing to ensure you're in the best place for post-lockdown?
Our customer relationships and care are key, and we always keep this as a priority. It's imperative we also maintain good stock levels which I know has been a challenge for a variety of industries during the pandemic, but so far, we've been ok. We'll also continue to develop and introduce new products and ranges to keep our customers engaged.
Just how has your business been affected by the lockdown?
We have of course had all the usual problems to overcome, but with great management planning we've negotiated our way through to keep everyone safe and to keep the company working. Staffing levels have stayed high, with most office staff setting up at home and working remotely allowing them to maintain customer contact and to access all computer programmes that we use on a day to day basis. The new way of working has actually worked out very well and may certainly influence the way we structure our working patterns in the future.
Our warehouse guys have remained in the building albeit with strict use of PPE and social distancing rules. All due credit to their hard work over what has been an incredibly busy period for us, yet they have stepped up to the challenge and incorporated all the safety changes.
Haulage firms have also done an amazing job keeping things moving. Some are only working to 40% capacity which does have an effect down the line, but on the whole, we've been able to keep up with demand and deliver in good time, keeping our customers happy.
We were in a good stock position at the start of the year and had lots of products on the water when the pandemic hit, so we were as ready as we could be once lockdown kicked in. The closure of some of our factories did cause a delay in production leaving us running about a month behind our expected schedule, but they thankfully were able to re-open in a very short period once they'd incorporated their safety measures, so together we've been making up for lost time since.
How much do you expect business to be hit in Q1, Q2 and Q3?
Business is very steady at the moment and we expect it to remain this way for the foreseeable future.
How has your D2C channel performed over the COVID-19 lockdown?
We don't operate a Direct to Consumer channel.
Which categories have performed well?
Complete skateboards, accessories, longboards, and protection are all doing well.
How have you been working with retailers taking delivery of SS20 orders?
Our retailers rely on our stock holdings.
Can you talk us through the financial ways you're supporting retailers – payment terms, leniency, stock buybacks, inventory levels etc. And also- marketing, social, assets etc.
We totally understand that it isn't easy out there so have extended credit periods where needed. However, the majority of our high street retailers have been very good at keeping up-to-date with payments and as for the internet sites, it's been business as usual.
The only issue we're having at the moment is keeping the key lines in stock which are flying off the shelves due to the high demand! Most of our customers have become used to depending on our ready stock and quick supply, our key strengths in the market. We're focused on maintaining that.
Has your marketing department done anything special for your customers over the lockdown?
The team continue to work just as hard, marketing as normal, keeping customers up to speed with any news and new products that are coming in.
Any positive thoughts/analogies for skateboarding's way out of lockdown and recovery?
Skating is super popular at the moment and the only thing that's holding it back has been the closure of skateparks. When the time is right and the parks begin to re-open, I'm sure we'll see the popularity of the sport grow even further with new riders looking to improve their skills in the right environment.
What does the 'New Normal' look like for your customers?
Whether this is the new normal or a temporary change no-one knows. Strong retailers will adapt and develop, but I think you'll need to ask them in 6 months' time to find out the answer to this!