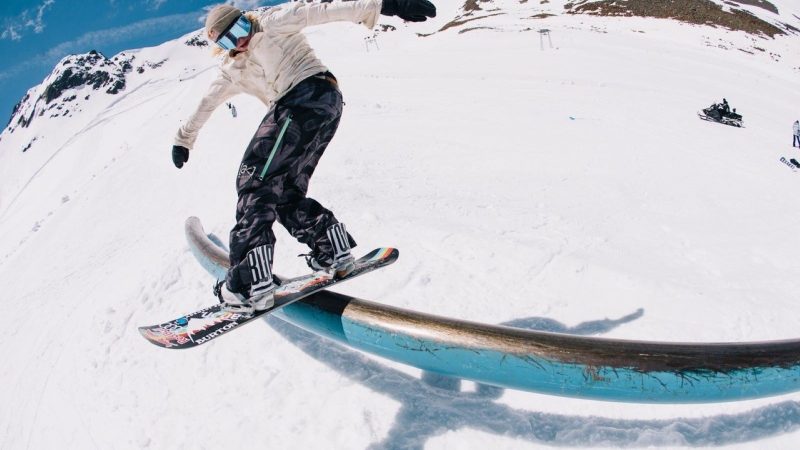 Kaunertal Resort Explains Return To Snowboarding
Due to the ongoing Coronavirus pandemic, Kaunertal had to close and cancel their Spring Classics event- which was a huge hit to business. However, recent changes to government guidelines allowed the park to open, just in time to enjoy the last of the snow before summer took over. Currently, the park is hosted a Pop-Up-Park until June 7th and has been hosting Summer D.I.Y weeks from June 8. SOURCE caught up with Mario at Kaunertal Snowpark to find out more about their return to business.
So, you opened the glacier May 29? When did you take the decision to open and how much work and planning went into readying the resort and staff for social distancing and hygiene precautions?
We talked several times about a possible opening after the lockdown. As nobody knew the exact developments regarding Coronavirus, we didn't know what we could or couldn't do, so we were unable to plan for a reopening. Just to let you know, we were one of the first to close our resort- before the government restrictions came in- as our awareness of environmental influences and customer care are our top priorities.
Because the government's decisions for re-opening were quite short term, we quickly pulled the concept of re-opening out of the drawer and implemented it. So, Pop-Up-Park Spring 2020 was born! Within a few days, we managed to get this event organised. However, we had had the reopening planned for a 10-day event in the Autumn due to the melting snow in June. We followed the government guidelines fully, as per asking people to wear face masks whilst using the gondola and, of course, keeping distance (limited capacity of gondola included) – luckily out in the fresh air there were no more regulations except people keeping social distance with every single person responsible for doing so.
Just how badly was the lift company's business hit by the early season closure?
Spring Classics is the absolute highlight of the Snowpark Kaunertal year, so this lockdown was a real issue and has hurt us both in terms of our passion for the sport and also economically.
Can you comment on numbers of guests over opening weekend? Any interesting demographics in particular?
Opening Weekend was a blast. So much love and happy people up there. It felt like a real Kaunertal Opening Weekend with a massive crowded park, filled with nothing but happiness and joy at being reunited with the snowboard scene. Anna Gasser and Clemens Millauer were training before the reopening, and also at an exclusive public training sesh with all the cult riders of the scene, including Ethan Morgan, Max Zebe, Werni Stock and the creme de la creme of Austrian snowboard scene. (Unfortunately, the international boarders were and are still closed at the time of this interview). By the way, conditions were absolutely perfect and are were right until the end of the Pop-Up-Park on Sunday, June 7.
How much were you charging for day passes? Were season pass holders able to use their existing pass?
The good thing was: after some negotiations with the season card providers – ALL season cards where valid for this re-opening, incl. the Snow Card Tirol which is now valid till August, and for Freizeitticket owners, we offered a special day rate of 20 euros. This was a great move for the scene- directly from the bottom of our heart.
How did you provide food and drink for customers? How do you see this changing in coming weeks?
As restaurants have been allowed to open since May 15, there was just one difference between normality and the current situation: wearing a mask inside the rooms and reduced buffet style, more service. Everything else was normal.
When do you plan to stay open for snowsports until? And how about summer opening?
This was just a 10-day reopening. After these 10-days, we will offer a D.I.Y. area for some creative remodelling and construction for the crowd directly beside the car park and glacier restaurant, to extend Spring for a little bit. I think the D.I.Y area will be available for a couple of weeks (June 8-21) due to the higher temperatures melting the snow. Then – we move to summer mode at the glacier, focussing on tourist excursions without skiing and lift operation. Coming back with the Big 35th KTO – Kaunertal Opening between October 9-11, 2020.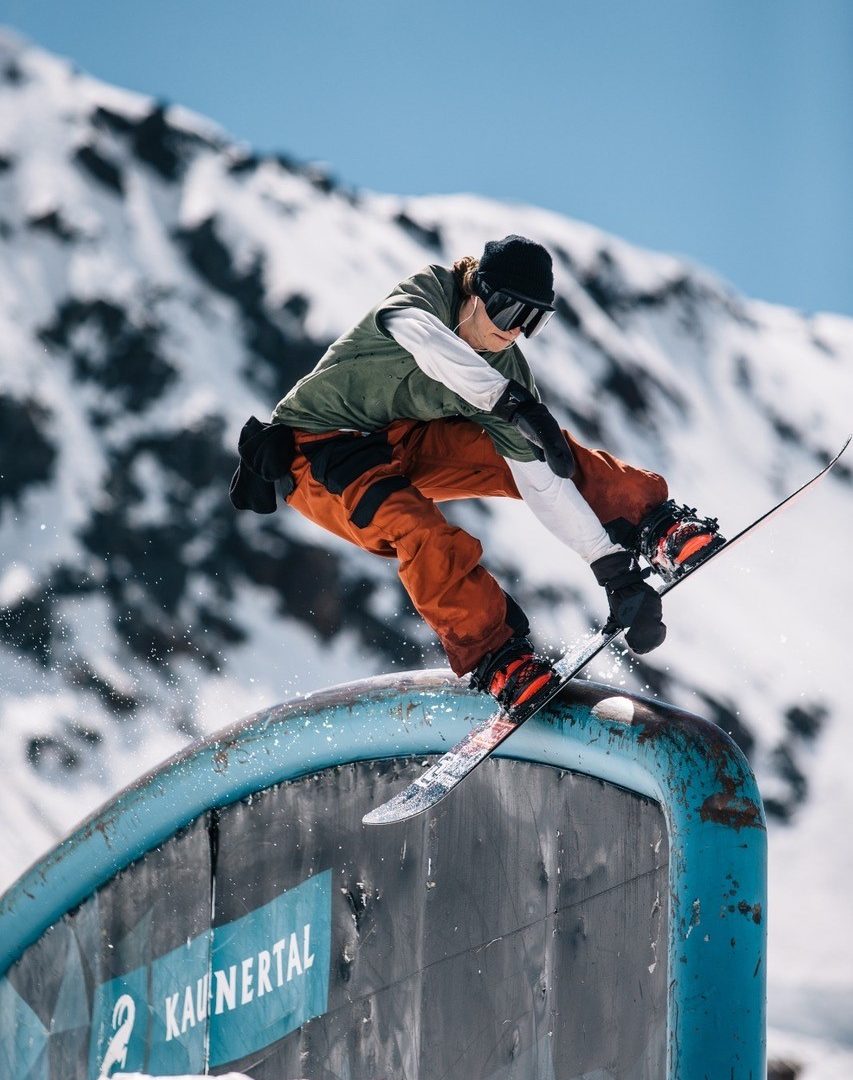 What is next season looking like? Will the resort/lift company be doing anything special to try and attract foreign visitors?
The 35th KTO – Kaunertal Opening across October 9-11, 2020 will be the big season opener.
The current situation lets us hope that there will be a normal opening for the 2020 season, therefore  we have started planning the details for our anniversary (35th year) – just the possibility of being able to open is reason to celebrate this year. Kaunertal Opening is a "cult" event – so we hope that the near future brings normality and we will be able to celebrate our sport again without restrictions. Fingers crossed!