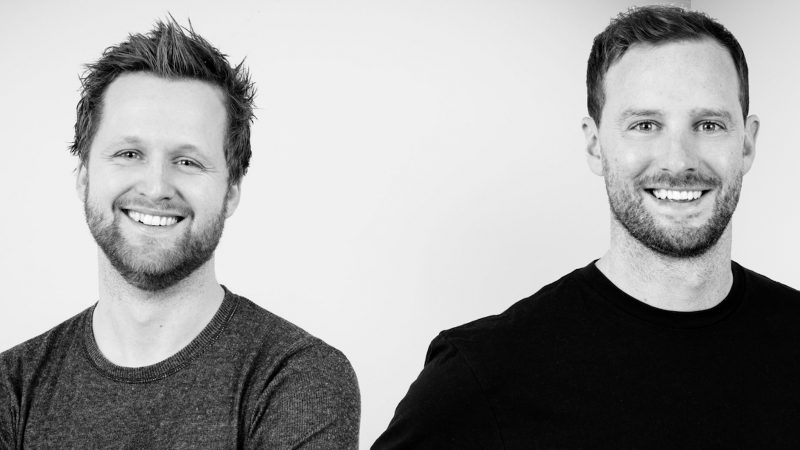 Iconic Agency: Modern Marketing, The Future Of Events + Growing Client List During Lockdown
Back in 2015 Iconic was founded as an outdoor and action sports marketing agency that uses modern, adaptable and progressive techniques to create successful marketing for clients. Now run by Rich King and Tord Nilson, COVID has brought along challenges that Iconic has met with forward-thinking solutions, such as capitalising on the rise of live streaming to allow events to be accessed remotely. SOURCE had a chat with Rich and Tord to discover more.
Tell us about Iconic agency.
Iconic was founded in 2015 after seeing an opportunity to start a dynamic, modern marketing agency for the action & outdoor sport industry. We utilise our marketing knowledge and contact database to assist brands with social media, retail marketing, athlete/ambassador program strategies, event activations and general marketing consulting – this has proven to be a successful mix. The company is led by two Directors, Rich King and Tord Nilson; Rich is a former professional cricketer and has 10 years of athlete marketing experience at Red Bull prior to Iconic whereas Tord comes from the snowsports industry where he headed up the UK subsidiary of Freeride.se and then worked in the marketing team at Amer Sports.
Which brands do you currently work with?
We currently work across a number of diverse brands including British Cycling, NuroKor, Atomic Skis, Superfeet, Absolute Snow, Snow Lab, Snow Park Technologies, Nitro Circus, X Games and Dew Tour.
Despite the turmoil, 2020 has been a great year for Iconic – how so?
Rich: Three years ago, we decided not to have an office, and we haven't had one since. We had some great experiences in offices across London but wanted to maintain the creative and personal freedom to run our business from wherever we choose. We have clients in different parts of the world which is interesting as it helps to understand the wide-spread impact on brands and events globally.
We have been fortunate to build up some great relationships with our clients and are proud to be working with them through 2020. Naturally, the scope of work has changed to a certain extent, but we remain at the forefront of integrated sports marketing planning for all our brands. With the lack of overheads, we remain in a strong place and we are actively looking at ways in which we can expand in the right areas too.
Tord: I totally agree with Rich, we've always been a remote type of company (even when we had an office!) as the team is often in different countries either living or working and this allowed us to seamlessly head into the pandemic with everyone still working 100% and most importantly, delivering results for brands.
How do you see your area of action sports changing in the 'new normal'?
Tord: It's really difficult to second guess how it's going to look and it's an ever-changing situation. I want this lockdown to have inspired kids to get on bikes, skateboards, running and hiking – if this has happened, then this could be an amazing boost for the outdoor & action sports industry.
Rich: The global landscape of action sports will definitely change but we feel the right brands and sports can find ways to benefit in the long term. If you look at the event landscape, clearly with the majority of action sports events being cancelled for 2020, there will be ramifications on the revenue and partner models, but some of the big properties are already active working on exciting plans for 2021, which is awesome for everyone.
We have been regular in touch with a number of key stakeholders through the lockdown, sharing ideas and talking through problems also. The sharing of ideas to better the sports we love will absolutely continue to grow our passion for them.
Have you managed to acquire or retain any clients throughout lockdown?
Tord: We are in a really strong position with our brand portfolio. Lockdown has been a challenge, especially with lines of communication and the natural effects of mental stress that came with this process, but all our clients remain happy with the activation plans we continue to put in place. We managed to add one new client during lockdown in Absolute Snow and are now helping manage their brand awareness plans within B2B.
Also, we have had a number of exciting conversations with brands who are seeing opportunities and due to our fantastic work rate and remote working culture, we are very quick to activate new brands and capitalise on new opportunities.
Events are a big part of your business – how do you see a return to action sports events happening?
Rich: As mentioned, we have already seen the landscape drastically change with events. We have been working on a few small event concepts to activate online, especially in the BMX world.
Clearly, the major events will have to analyse the best ways to adapt consumption of live sports. The general feeling is that until a vaccine is found, this virus could potentially continue circling the globe, so events that build progressive live streaming opportunities and creative e-ways to engage in content will be at the forefront of the new norm.
One thing we know for sure, people love sport and there is huge craving to engage with their favourite sports events and athletes soon.
What are the biggest opportunities arising from the pandemic?
Tord: For Iconic, the biggest opportunity is the fact that we've not had to furlough people (in fact we've hired more people!) and we've been working full time throughout the pandemic so we are ready to act really quickly on any client that comes to us for a project. The pandemic has been horrible, and I feel really sorry for a lot of friends in and outside of our industry who have either been furloughed or been made redundant. We've tried our hardest to help them with contacts and potential opportunities – I think that is the strongest asset of our industry; it's a tight knit industry and the majority of us are all friends and have great respect for each other across the board.