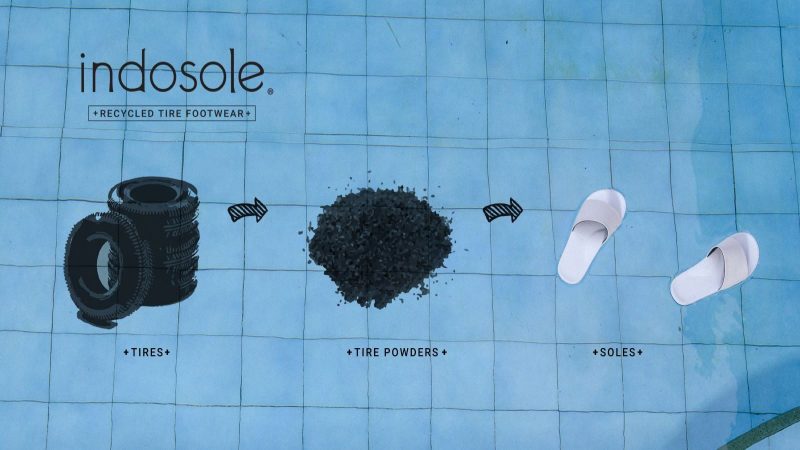 Recycled Tyre Footwear Brand Indosole Now Available In Portugal Through CoolandFunctional
Using their own Sole Engineered Tyre Technology (SETT), Indosole recycles rubber from used tyres into footwear, the result? Comfortable, sustainable and adaptable material. Since 2004, Indosole has spread to over 25 countries and now, in 2020, is going to be available in Europe. They are available in Europe through CoolandFunctional and now have B Corp status.

Press Release: INDOSOLE EUROPE
*** Please Do Not Read the below if you DO NOT want to make a change ***
We are Indosole. We are about solutions.
Our mission is to create consciousness through footwear – to spread positivity by being thoughtful in everything that we do. Change your footprint.
In 2004, we noticed a problem. Tyres – the sheer number of them, their environmental burden and the lack of innovation around repurposing them. In Indonesia, our brand's birthplace, the problem was dire. So, we started turning tyres into footwear.
The story began with a broken sandal from our founder Kyle Parson. This called for a new (and better) pair, which ended-up being hand-made with old tyre scraps for soles. The founding pair of Indosoles were a testament to Indonesia's craftsmanship and creative energy. And they sparked an idea: what if we could create change through design?
We saw a need for a product that was at once sustainable, comfortable and beautiful – thoughtful from every angle; crafted with purpose; a step towards a brighter world. So, we kept investigating. We turned to the cycles of nature for inspiration and came up with, what we believe is, the perfect sandal.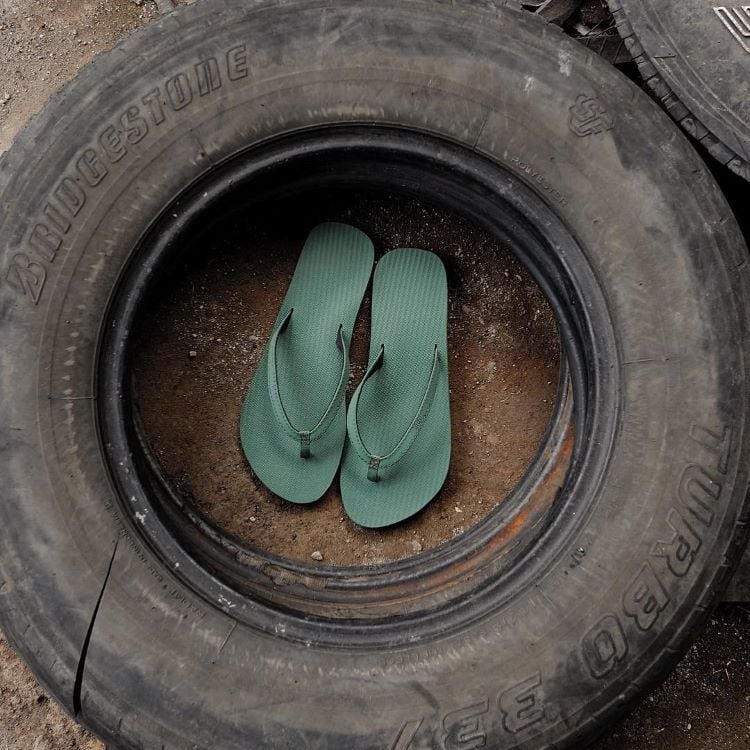 Our researchers experimented with existing tyres, breaking them down to rebuild the rubber from scratch. Through this process, we discovered our own Sole Engineered Tire Technology (SETT®) that pulverises tyres into a fine powder which is reset to form our soles. It's malleable, resourceful and revolutionary for an industry reliant on rubber. And we're proud of that.
Our sandals have saved over 100,000 tyres from landfills. Over the past decade, we've spread our roots from Bali and San Francisco to over 25 countries worldwide. Now it's up to Europe. Indosole will be available from May 2020 in the following countries: the Netherlands, Belgium, Luxembourg, Germany, Portugal, Spain, Greece, Sweden, Switzerland and the United Kingdom.
We believe that responsibly crafted footwear featuring natural materials, extreme comfort, and dynamic design should not have to break your bank. It has become our goal to provide a stylish flip flop that everyone can wear. Our ESSNTLS are supportive for men and sleek for the female foot, and available in 6 colours: Granite, Sea Salt, Leaf, Shore, Soil and Black. Each colour is inspired by nature and is representative of the essential earth elements that we aim to protect from humankind.
Indosole launches its SS20 collection as a new approach to environmental ownership, where being environmentally responsible is as chill and accessible as the way you wander in the world. It's important for Indosole to always stay in touch and aligned with our core values. From design to production phase. When designing SS20 collection, we wanted to team our recycled tyre with beautiful natural product. The raw fabrics created at our natural dye house are unique and hold a special story. They are naturally dyed using leaves from their home-grown backyard and a full circle is made when the excess water from dying returns back into the garden. SS20 is all about texture.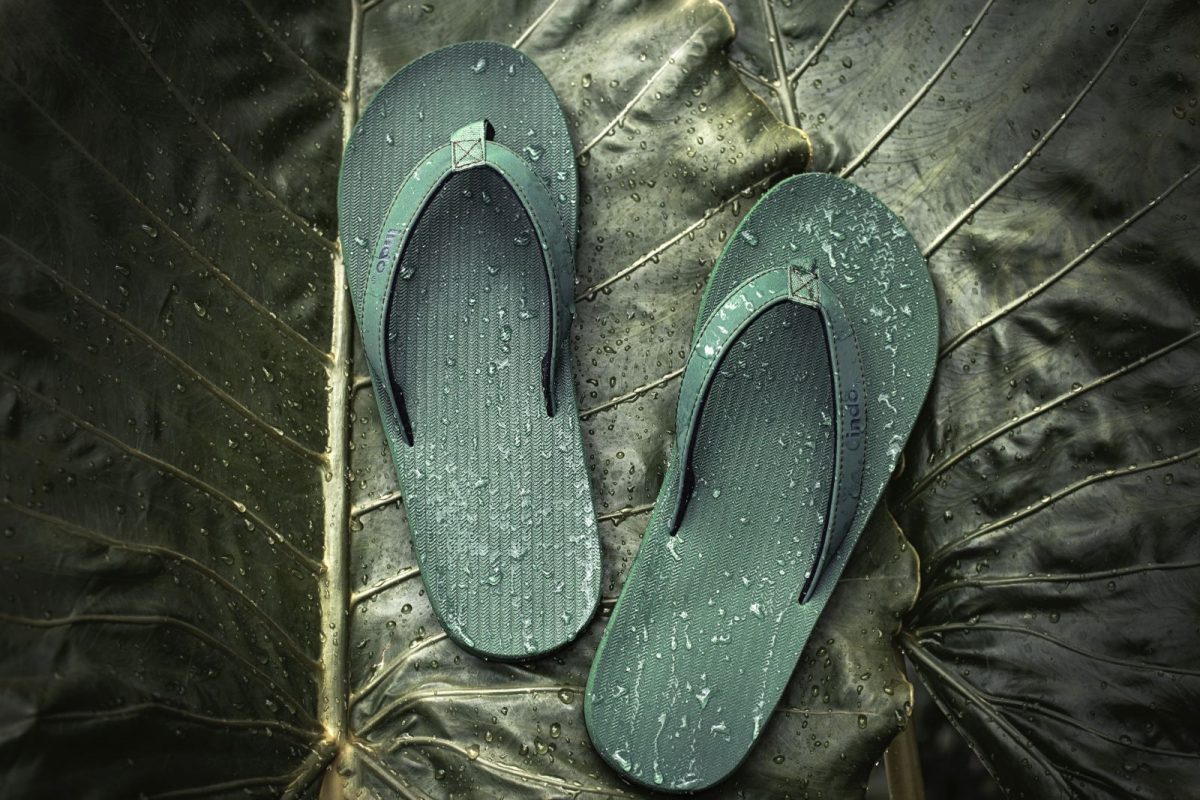 At Indosole, we are thoughtful about the sourcing of the materials, where they come from, what is in them, and who is making them. Transparency in the supply chain is a key pillar of our brand and we aim to raise the bar when it comes to responsibly made products. We believe that our customers deserve to know what they are wearing, where it came from, learn about it and pass it on. We are now a Certified B Corporation and, most importantly, we're worn by good humans in many corners of the globe.
Europe, we hope you will join us on our quest to save at least 1 million tyres from negatively impacting our environment. Come along on our journey by following us on social media and helping us spread the word.
Indosole Europe
@insosole
#soleswithsoul