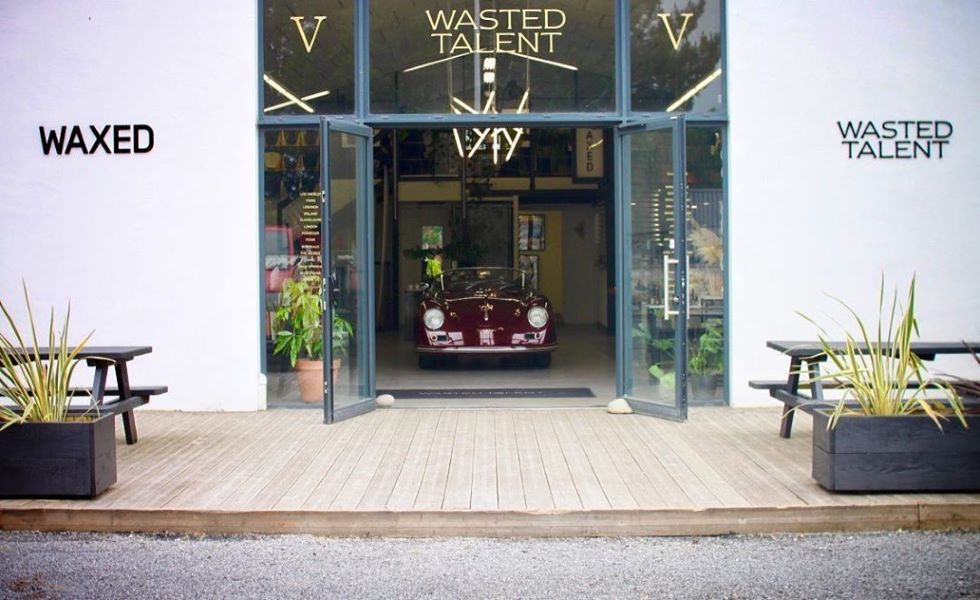 We Talk Business With Wasted Talent Boutique's Alexei Obolensky
Situated in Soorts-Hossegor, Europe's surfing capitol, Wasted Talent run a magazine, distribution company and retail space complete with on-site coffee shop. For this issue's retailer profile we've spoken with Co-Founder Alexei Obolensky for a gauge on how COVID-19 effected their business and he delivers some real pearls of wisdom on changing consumer habits and how a retail space in 2020 needs to be so much more than product. Interview by SOURCE Editor, Harry Mitchell Thompson.

Tell us how the Wasted Talent Boutique came to life.
Wasted Talent was conceived on a midsummer's eve by myself and my business partner Ben Boyd – he was formerly a freelance designer and worked for years at RipCurl designing – and still dips a toe in the design world. I was formerly working in marketing roles at Insight and then Afends under the old distribution structure. I guess we were always fans of good brands and it pained us to see how some of them were being managed so we started Wasted Talent, initially focused in distribution with a retail presence alongside. We do a few different things but having a retail presence was always key for us. From 2016 to 2019 we had a pretty small space which only really covered the overheads of having an office however it gave us a great community around us and there was definitely moments where it was more of a social place than a store. We loved every moment though
I guess we outgrew that space and now we are in a bigger premises, we have our office on a mezzanine upstairs, some warehousing / stock next door and WAXED coffee downstairs also doing breakfast and lunch which certainly adds a different dimension to the space.
Our team has grown as well, we have Oliver Dorn – formerly the Key Account Manager for Nixon – running our in-house sales, a full time Ecomm wiz Vincent, and our Store Manager, Marion. We take summer interns and it's been cool seeing lots of them grow into full-time roles with us either on the store or magazine side of the business which again has its own crew.
What have been the biggest lessons learnt since opening your retail space in 2016?
Be a destination; we're in our second store now and have never had what would be considered prime footfall positioning. To that extent we always had to battle to draw people to us. In our new space having the guys from WAXED downstairs doing the best coffee in town definitely helps, however we've been pretty proactive with events, especially working closely with the right brands and surfers to throw decent premieres and events in or outside the store. You definitely see some of the same faces coming back and forming a community who we now count ourselves lucky enough to see almost daily.
Part of being a destination is to have an experience when you get there so we try to incorporate little touches to ensure people remember their experience here. We're lucky to travel a bit with other sides of the business so we're always poking our noses into shops that we admire in cities across the world to see how they compare. The high fashion world does an amazing job – you can really feel the value of spending money there as you are really made to feel special – it's a really memorable experience with no tills, much like Apple. Even the way some retailers handle payments and little things like presenting a receipt makes a huge impression. As my old boss once said to me in a thick French accent 'Retail is Detail."
Know your customer; it's key to appeal to different people and be inclusive. Yes we appeal to a younger, very surf savvy crowd and hopefully will continue to do so. However, you also have to take into consideration that maybe the buying power isn't right there, or maybe if families come in you have to have product that appeals to everyone without losing your core identity. It can be a difficult balance to juggle sometimes. Since the guys at WAXED opened their café in the store, we suddenly had a different demographic coming in; families for brunch, mums meeting for coffee, people that work in the industry coming for work meetings. To that extent we had to widen our offering to homewares, books and suchlike that we felt sat well with our identity.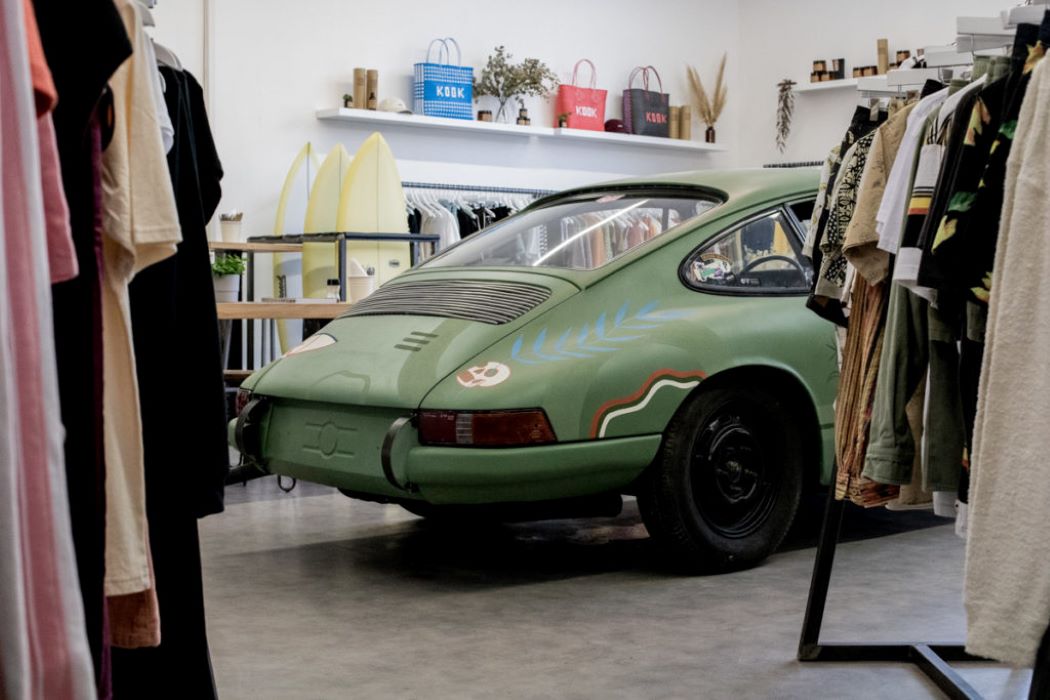 What are the best selling items in store and online for you?
It's pretty split between the brands, we try not to have too many brands per category that directly compete with each other. TCSS, AFENDS, Octopus and EPØKHE sell really well for us, as well as certain bits or capsules from Globe & Volcom. There's always a few winning products like the Octopus bags, certain EPØKHE styles and our signature shoe with Globe which are always a battle to keep in stock.
Let's talk COVID-19 – could you briefly explain the effect it had on your biz including any surprised, opportunities arising and trends you've noticed.
At the beginning of COVID we saw our online sales pretty much flatline. We also had to close our shop for two months which obviously wasn't ideal. I think there was just so much uncertainty and initially no one was in the mood for buying online – I certainly wasn't myself. As the monotony of the lockdown kicked in and it became apparent that there was a 'new normal' and that people would have support from the government, consumer buying came back on the cards. It's been interesting to note that our sales across the EU are pretty much directly aligned with the countries that offered their workforces the most financial support on a personal level (read Germany, UK, France) and where there was less support on offer to the self-employed, or on furlough schemes we saw sales dip (Spain, Portugal, Italy).
We're again open now physically with social distancing in place with hand sanitizer and masks on offer, though we don't enforce that people wear them – it's at our discretion, we just want the customer to feel comfortable. Having said that, if the shop is full of people wearing masks, our shop floor staff will as well. It's all about common courtesy. How would you want to be treated in a store is forefront of our minds in every engagement.
We've been really humbled by the number of local crew and French community who have a tie with the South West stopping by as the lockdown has been gently restricted and inside France freedom of movement is back to normal now. We were worried that with the borders still effectively closed we would lose out on a lot of tourists who swing by when they are in town but the domestic travel crew have been really supportive.
What measures are you taking to pandemic-proof your business for the future?
Aside from working tirelessly day and night on a vaccine? We're just making sure that we're there for the community, both locally through free local drop-offs or click and collect and further afield through working on getting the best shipping services we can. We've had customers in New York ordering on a Monday afternoon and having their orders delivered on Tuesday morning which has been pretty exciting for us to angle more globally. It's hard to be 'pandemic proof' though –  the government enforces shop closures with a pandemic and there's not much else you can do apart from focus digitally. Just try and adapt and move with the times as fast as possible.
During the 2008 GFC more surfboards were sold with people being unemployed… have you noticed any such trend this time round?
We've noticed people investing more in leisurewear. We saw surf-based sales go up as soon as the beaches began to open – I've heard a lot of retailers and the guys at Pukas have been selling a lot of boards recently which is really cool to hear.
However, I think buying patterns this time around are different, during the GFT, unless you worked for Lehman Brothers, 2008 was a slow burner in consumerism in comparison. In 2020 pretty much overnight suddenly you couldn't travel, eat out, socialise – even leave your house for exercise – that's a huge hit to anyone's psyche – let alone their confidence to buy the most superfluous things in the world such as surf wear. We never expected to see upbeat consumer buying habits during the lockdown, if anything the opposite. I think people became conscious of how much money they were spending on eating, drinking and shopping and became fixated with how much they could save. Having said that, we've been happy on the rebound in core markets with beaches now open and with borders following suit I think the summer could be a good one.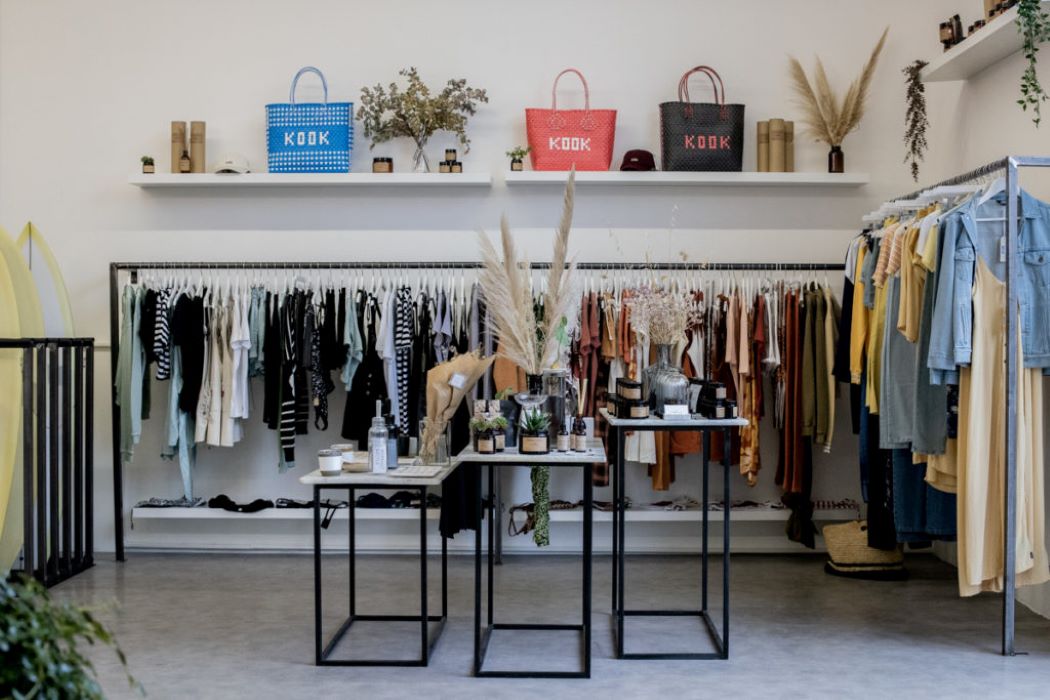 Any final thoughts on what the future of the retail landscape looks like?
I think the retail market is being dragged between two directions of either mass volume, at a discount of a more bespoke experience – I emphasis the word experience as you want people to be hyped to come in your store even if they don't buy anything. It has to be memorable through product selection, service – for lack of a better word, Vibe. I think the future of retail – stores full of product – are coming to an end. Customers want a more bespoke service. Increasingly customers are voting with their cash and supporting stores that they have a relationship with, looking for a good service, experience or trying out a specific brand to purchase at a later date. Obviously, brands with their direct Ecomm are a threat to that, however then I feel that to remain competitive it's down to the retailers to have built that relationship with their consumer to ensure they are buying from them out of habit.
I can't see a viable future based on a model of huge multi-brand stores where customers walk in and spend considerable amounts because they 'like the brand'. Customers are more savvy, either looking for a deal during sale periods or online, or most crucially they want to vote with their wallets of supporting independents and relationships with community-based stores or a premium buying experience with great service. I think the days of spending 'rent' or a considerable amount of disposable income in a faceless multi-brand store are limited or just not where the smart money is spending it.
Any thoughts on revenge consumerism with furlough money burning holes in pockets?
Revenge consumerism. I like it. The way we have been thinking is that say you have a dream consumer with a disposable income of €1k a month, split between weekends out, travel, eating, drinking, socialising and shopping. We never wanted to be in competition with others shops, even though we inherently are – I just feel it's short sighted. You have to look at the wider picture of where people are spending money and how to be a part of it. If you spend too much on a Friday night, it's unlikely you'll go shopping on the Saturday.
With COVID, overnight you literally couldn't spend money on travel, eating, drinking or socialising even if you really wanted to. In theory there was only really shopping left – either online or if you were able to be open, instore. I think just being present and not intrusive, supporting your customers through added value through purchasing is the key to ensuring you can be up there as a monthly favourite location to buy from.