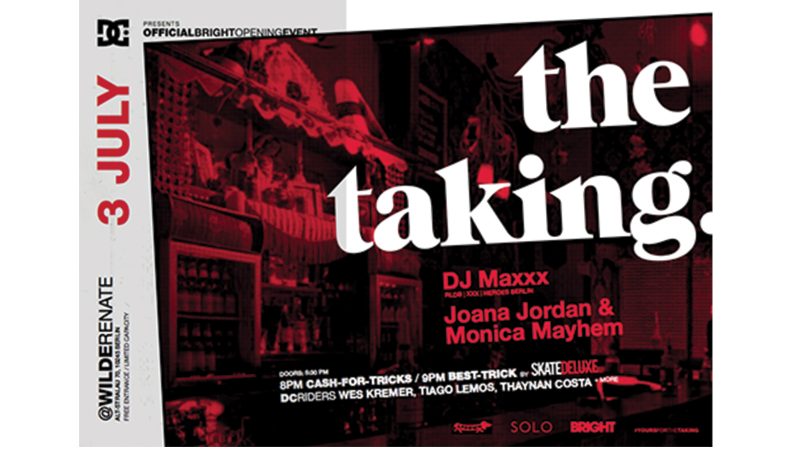 DC German Skate Tour – Munich to Berlin
After the success of DC's mini skate tour in Spain last month, the tour no rolls through selected shops in Munich, Cologne, Stuttgart.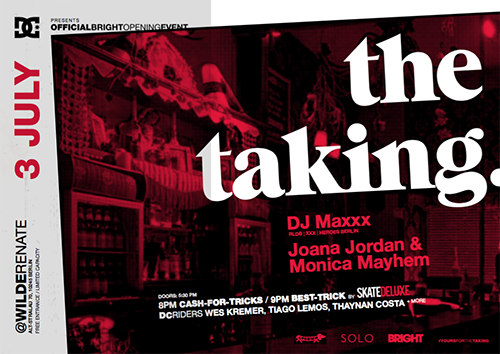 PRESS RELEASE: If you are in the area, come and meet TIAGO LEMOS, JAAKKO OJANEN, DANI GALLI and many more.
This mini-tour will end in Berlin before they attend the Bright Tradeshow & its exclusive official opening party « THE TAKING ».
Tour Captain ANTO LOPEZ and FABIAN LANG will accompany the crew who will be joined in Berlin by WES KREMER, THAYNAN COSTA, MADARS APS, JOSEFSCOTT, LEO VALLS, and more.
SCHEDULE
Wed 27th JUNE Munich. BBQ and best trick 18 pm @Theresienwiese Skatepark.  Hosted by SHRN Sk8shop.
Thurs 28th JUNE Munich To Stuttgart. Skate Filming
Friday 29th JUNE Stuttgart. Arrow & Beast 6pm  + @paulinenkirche 7pm
Sat 30th JUNE Cologne. Made In Skateshop 6pm + Lent park 7pm
Sun 1st JUNECologne Skate Filming
Mon 2nd JUNE Cologne To Berlin. Civilist Skateshop
Tues 3rd JUNE Berlin.Bright TradeShow. THE TAKING from 5 pm.
Wed 4th JULY Berlin  « BRIGHT Tradeshow »