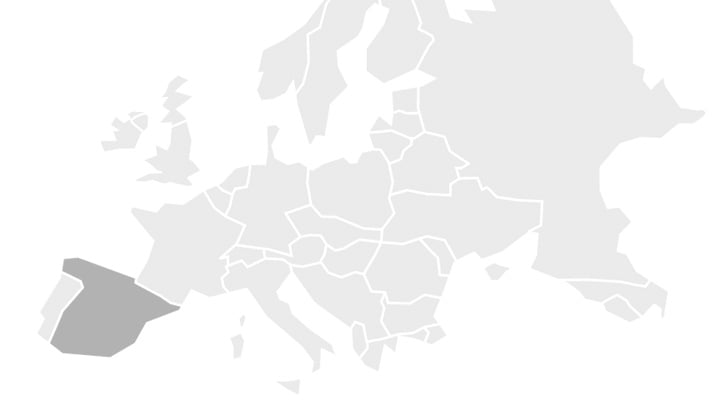 Spanish Market Insight June/July 2018
The indicators of the economy continue to grow, but at a slower rate than last year. In the first quarter of 2018, GDP grew at a rate similar to that of the previous two quarters: approximately 0.7%. In year-on-year terms, GDP followed a 3.1% growth rate in the last quarter of 2017, with employment following a rate of 2.9%. There are two good pieces of news regarding economic progress, which we believe will have a positive effect on the economy. The establishment of a stable government in Catalonia, and the passing of the state's general budgets. Also, the labour market indicators during the first months of the year point towards growth. Social Security affiliations continue to record high growth rates; specifically 0.8% in February. Product growth will continue to be essentially underpinned by national demand. By Jokin Arroyo.
To this regard, Arjuna Zapatero Arratibel, manager of the surf school and store Buena Onda, in San Vicente de la Barquera, Cantabria has provided his opinion on the matter. This is one of the areas of the region that plays host to many tourists with many Europeans attracted to the surf in the area.
"Sales increased last year. Both in terms of technical gear and fabrics. It's been a tough winter. It was extremely cold which slowed things down somewhat. Our big season is just starting now with a promising forecast. In our case, hardware is the best seller. We are a specialist store. Technical spring suits and accessories, such as fins, are our top sellers. Our fabric lines and anything beach-related is also selling well: flip flops, swimsuits, towels, etc. as we are a stone's throw away from the beach."
With regards to his customers and the market, Arjuna says, "our customers come in search of technology, the latest sports and fashion products that offer both comfort and quality and our customers vary greatly. The surf school side of business is predominantly made up of children and minors. In terms of the store, our main customers ranges between 25 and 40. The boardsports market is clearly still growing. Competition is tough, essentially with e-commerce and other types of businesses that sell a wide range of products without specialising. Given this situation, I believe the market will adapt in line with the businesses."
In terms of online sales, Moncho from Slap Surf & Skate Shop in the city of Donostia-San Sebastian, with over 20 years of experience, remarked, "Sales fell last year. This has been the trend over the past few years. I believe that one of the key reasons behind this fall has been online competition. Our customers can visit websites whenever they want and receive the product to their doorsteps, and even find the same product cheaper than in our store, as the brands that we sell also sell online. It's unavoidable and is the result of a lack of culture when it comes to appreciating the attention and added value a physical store has to offer. It is also down to a lack of solidarity. Companies which sell online do not pay tax in Spain and do not provide any local benefits, whereas physical stores do."
Moncho went on to say: "Online sales are here to stay. It's not looking bright for the current business model. We just cannot compete in terms of prices or products. Also, as I said, we pay taxes. They do not, so they are able to apply other margins. We are able to maintain sales essentially through hardware such as skateboards. To this regard, we have not noticed any particularly significant customer trends. They like what we have to offer right now and are essentially youths and adolescents aged between 7 and 25."
These are two fine examples of how things presently stand for Spanish boardsports retailers. The summer season is around the corner and with this outlook, and if the weather is on our side, we could be in for a good season.