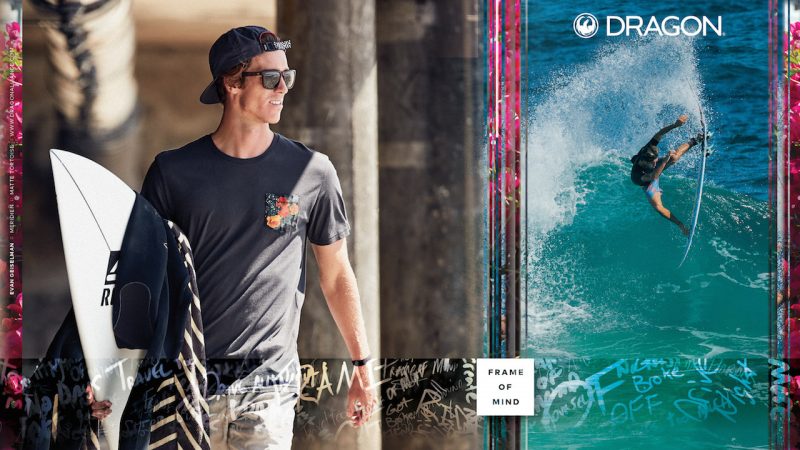 Dragon Refreshes Brand Identity
Hot off the heels of 25th anniversary celebrations, Californian eyewear specialists, Dragon have refreshed their brand identity featuring a fresh campaign starring their world class athletes and exploring a new direction for the company. The new print and digital campaign is accompanied by a series of videos with their athletes due to roll out this fall. The revamp includes fresh campaign imagery, an updated website, and line-up of innovative, new products and an updated brand logo.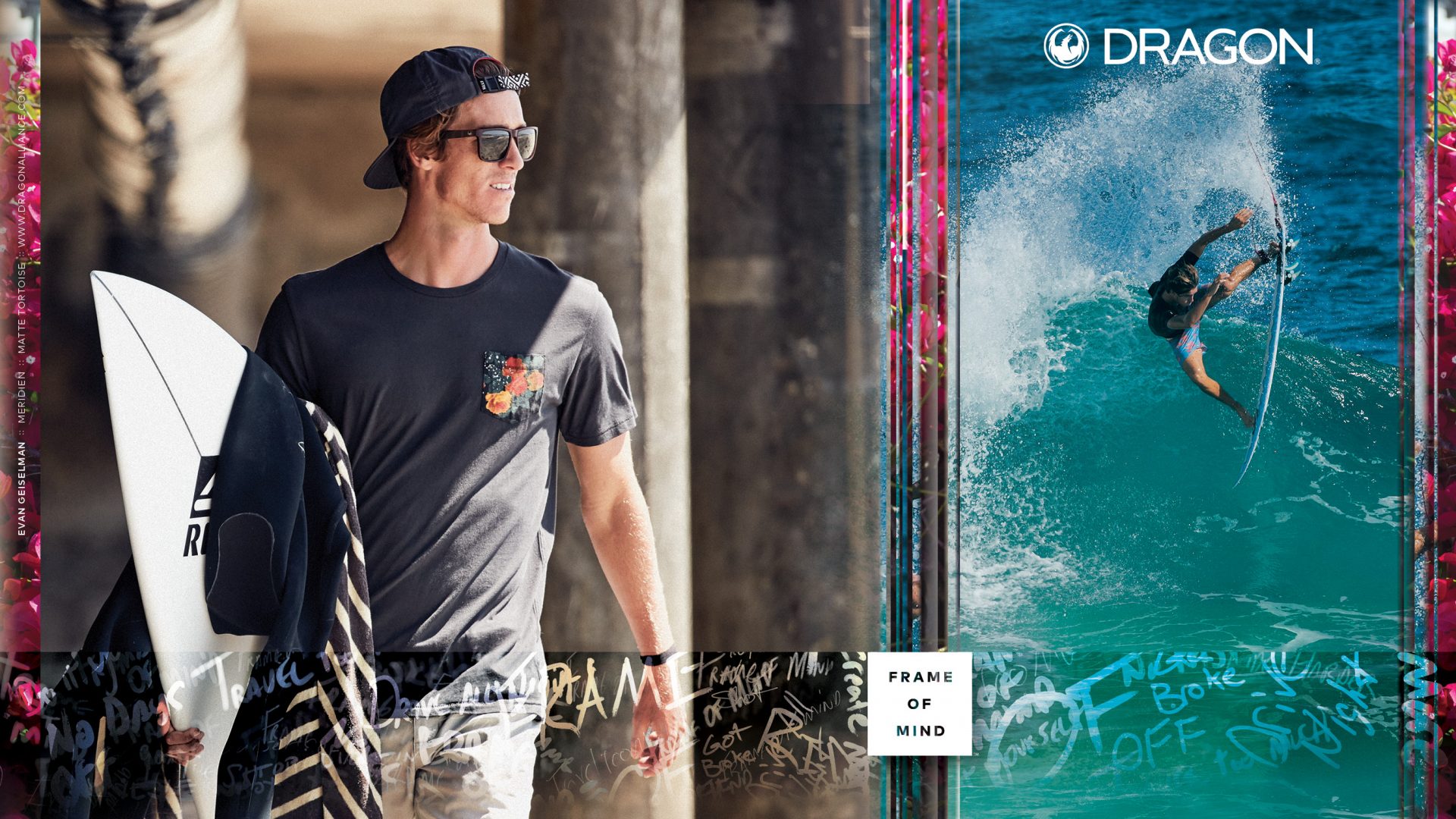 Press Release – Dragon Alliance®, a globally recognized, performance eyewear brand with deep ties to the action sports world, today unveiled its revamped brand identity and image campaign, which build upon the brand's storied history while preparing Dragon® for a new era of growth.
Dragon's remarkable legacy of product innovation, athletic achievement, and unique designs remain the focus and the platform, while the brand expands to engage a broader audience interested in sharing the Dragon brand experience and innovative products.
"This is an exceptionally exciting time for Dragon," said Lauren Makofske, Global Brand Director for Dragon Alliance. "Having just celebrated our milestone 25th anniversary, we're reminded of Dragon's incredible brand history – while simultaneously energized by the current momentum of the brand, as we shift our focus to the future. We are proud of Dragon's new look, fresh campaign imagery, updated website, and line-up of innovative, new products, all of which are planned to contribute to increased awareness and the long-lasting global growth of the brand."
The brand's distinctive logo has been given an updated look to reflect the modernity of the brand and investments have been made in updated visual merchandising and packaging which showcase the product innovation and details.
The dragonalliance.com website has also been refreshed for a more insightful user experience. Built on a more robust e-commerce platform, the site is fully responsive and mobile-friendly, providing a hassle-free consumer experience. The intuitive new site also features a clean design with easy access to product information, athlete news, and marketing initiatives.
The new Fall 2018 global imagery sees a return to Dragon's "Frame of Mind" campaign, which focuses on compelling storytelling and the motivational drive behind each of the brand's snowsports and surf athletes. Many of Dragon's world class ambassadors – such as Mick Fanning, Rob Machado, Bryan Iguchi, Evan Geiselman, Danny Davis, Jossi Wells, Blake Paul, and Griffin Colapinto – will be shown in their respective environments wearing the latest Dragon eyewear and goggles. The new print and digital campaign will be complemented by a series of dynamic videos featuring each of these athletes, which will roll-out this fall on Dragon's social media channels using the #ItsAFrameOfMind hashtag.
Dragon Alliance products are available worldwide at specialty retailers and at dragonalliance.com.
Based in San Clemente, California, Dragon Alliance is an internationally recognized, leading performance eyewear brand for those seeking craftsmanship, high-level performance and innovative design. Since 1993, our world class collection of athletes and ambassadors helped pioneer and inspire our wide range of products, while our heritage from surf, snow and MX culture illustrates our ongoing celebration of an active, impassioned lifestyle. By focusing on technical breakthroughs and progressively designed products, Dragon has become a leader in premium eyewear offerings.