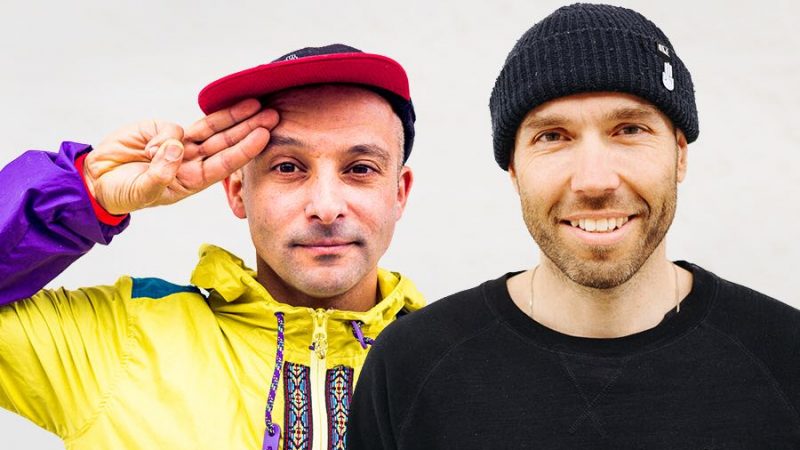 Nidecker Acquires Majority Stake In Low Pressure Studio: LPS' Dennis Dusseldorp Explains Details
Swiss snowboard powerhouse Nidecker has made some major moves in becoming a global leader in snowboard production in recent years, building a stable of some of the industry's finest rider-operated brands.  Their latest acquisition sees them take the majority stake in Low Pressure Studio, home to Bataleon, Lobster and Switchback in a deal which also saw Rome SDS join Low Pressure Studio.

With a roster that already includes Nidecker, Yes, Jones, Now and Flow, Low Pressure Studio joins at a prosperous time for Nidecker, and are expected to work closely together. We caught up with LPS's co-founder Dennis Dusseldorp to get the low-down on the deal and what it means for their brands and the industry.
To hear from ROME SDS Co-Founder Josh Reid on his take on the Nidecker acquisition, follow this link,
How long had the Low Pressure Studio X Nidecker deal been in the pipeline?
Henry and I have always talked about doing something together and with that I mean years and years ago. It just never really made any sense for either of us as our own projects had been so successful. About two years ago we hung out at the Japanese SBJ trade-show and since we could not understand anyone there, we had only each other to speak to. We joked about merging companies so I could teach him how to build 3D bases and he could teach me how to make bindings. Then last year things got serious when Henry was speaking to ROME SDS and from there on we explored possibilities.
Please could you explain the advantages to the Low Pressure Studio of joining forces with the Nidecker Group?
Technically we will not join with the Nidecker Group since Low Pressure Studio remains its own multibrand platform. We will not mix with their brands (Yes, Jones, NOW, Nidecker/Flow). But since we all share great passion for product development, innovation and snowboarding it will be inevitable that we will try to learn from each other as much as possible. This can be on the tech-side, business side or supplier side. In the end we just want to bring out the best of all the brands.
In your opinion, what was the Nidecker thinking behind the deal?
I guess that the set up in LPS is something the Nidecker Group has experience with and gives them a second home for snowboarder owned and operated brands.
Bateleon and Rome are going to be joining each other in a hub. Could you tell us more about this and why?
Yes we are stoked to see the iconic ROME SDS join Low Pressure Studio. Together we can grow our multi-brand platform into a great home for snowboarder driven companies. We will keep our Low Pressure Studio HQ in Amsterdam and North American distribution in Seattle.
Who will be on the management team for the new hub?
Actually there are not too many changes. The way we are set up is that in Vermont, at ROME SDS, they'll keep the Rome office for branding, product, marketing and sales. ROME SDS founders Josh and Paul will drive the Design Syndicate from their home turf. Operations for North America will move to Low Pressure Studio office in Seattle. I'll be heading Low Pressure Studio's HQ from Amsterdam. Our current Low Pressure Studio welcomes several of the key ROME Europe crew to our office in Amsterdam.
Snowboarding is a small industry – how well do you already know the guys at Rome? Has there been any communication already?
I knew them from some lawsuit stuff we had back in the day. We have also always tried to out-smart each other in marketing but I never really met Josh or Paul. Looking back I think ROME made us push BATALEON harder back in the days and it's awesome to now be on same side of the battlefield. The more time we now spend together, the more we learn that we share much of the same passions for snowboarding, product development and have the same drive to win.
Could you explain the setup between the Helgason brothers and Lobster/Switchback now the Nidecker deal has been done?
Nothing changes. The LOBSTER set up was between Low Pressure Studio and the Helgason brothers. Ownership in Low Pressure Studio changed with now the Nideckers involved. We are more than ever before a snowboarder owned and operated company!
Talking the bigger Nidecker Group picture: What synergies are you looking forward to utilizing from other group brands?
The obvious things are logistics; raw material purchase, back-end, financing and this will save us some money for sure. I however believe that the biggest synergies will come from the ability to share investments that we wouldn't be able to do alone. I'm thinking improving B2B software, in-house web-guys, in house google add buyers, high end reporting software etc etc. When we can share platforms and staff across multiple brands these things become within reach.
Could you talk about product direction in the future? Can we expect to see Rome and Bataleon/Switchback/Lobster cater for specific USP/demographics?
Nope. I believe that when we start doing that we kill the motivation of the crew behind these brands, ultimately killing the brands themselves. All of the brands will evolve in their own ways and appeal to a certain customer. We keep creative strictly separated and each brand has its own brand director and creative director. If at some level the customers overlap and someone switches his LOBSTER for a ROME, at least that customer stays within our group and gets the best possible service from us.