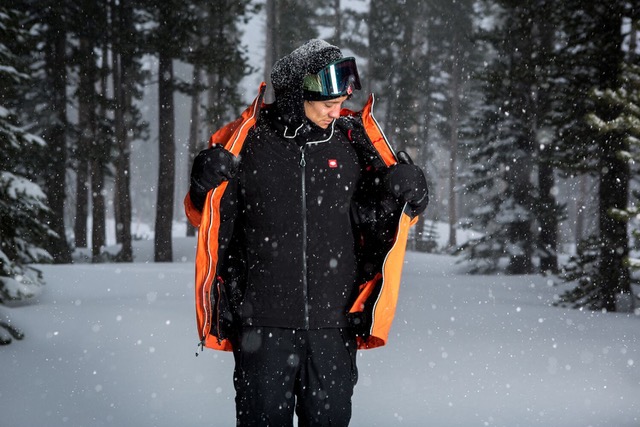 We Catch Up With 686 On 18/19 Winter Strategy
SOURCE talks with Brent Sandor, Vice President Marketing and Pacôme Allouis, European Marketing Manager at 686 about their innovative Hydrastash technology and their 18/19 winter plans.
Pacôme and Brent go deep into their latest technology, Hydrastash and how it was received at last year's on-snow demo days, how they are planning to educate consumers and retailers on the new technology and also what they have in store for this coming winter, including a new women's strategy and an innovative new b2b system, designed to make the pre-book system easier.

How was the Hydrastash received at the on-snow demos last winter?
Pac & Brent: At the on-snow demos our retailers had the chance to try the jacket and system during Snow Avant Première, Shop 1st Try and other demo sessions. At first glance, the main comment was "Really? A jacket with a water source pocket inside, no way!", which soon changed to, "I need to try and test it now!", and all testers approved, commenting on the ease of use.

It may seem like a small detail, but when your entire fleet of demo jackets are off the hangers and out on the field, it's a good sign. Especially when returned by retailers with smiling faces. The on-snow demos showed us we were onto something really cool in terms of  innovation and rider experience.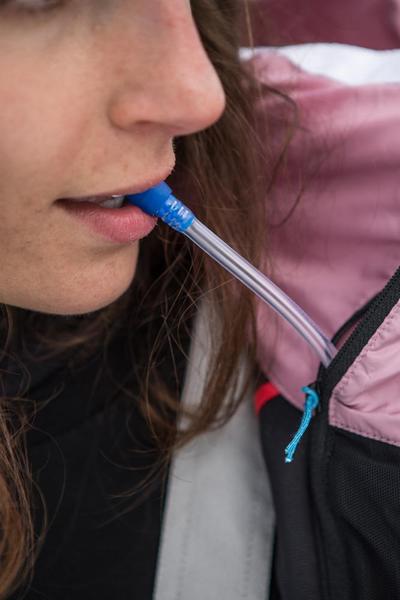 Beyond the demos, last winter was the first time the bulk of our athletes, advocates and friends were able to use the Hydrastash system. The feedback was overwhelmingly positive. The biggest comment was something to the effect of, "I didn't notice the water at all," and, "this is actually not a gimmick but something that I really used and it worked."
It was great to get such positive feedback on something we have been working on for so long. Some athletes actually commented that during days riding the park they actually felt like they had more stamina and could ride a bit harder and a little longer. This was always something we expected based on the science of hydration, but we didn't know if people would actually feel that effect.
Overall the response from athletes, media and retailers has been amazing.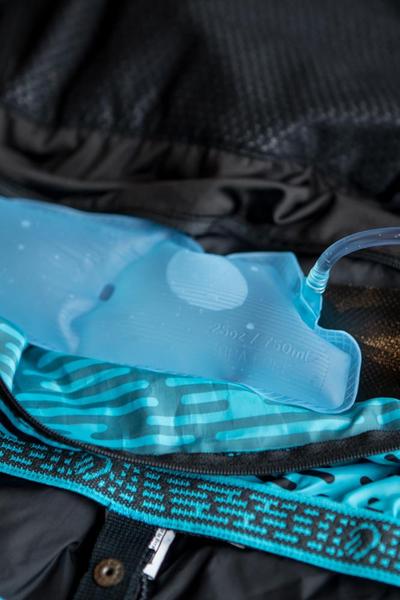 How are you helping retailers to sell the Hydrastash this winter?
Pac : We are planning some clinics and retail tours with our reps and team riders. We will also be back on snow demo with our All Weather Lab to educate consumers and customers around this system and innovation. We have sent out a lot of units to media and editorials are also in the pipeline.
Brent: Since people need education on this innovation, we have worked to make sure our presentation at retail and online are stronger than ever. We have Hydrastash specific racking, rack toppers, graphics, window displays and in jacket POP in our retail partners' stores. The in-jacket POP is something we are very excited about. We were very inspired by the silent salesman stickers on the bottom of snowboards that explained the board and found a way to work that into POP that displayed similar in a jacket. It gives the consumer a very clear understanding of what the system is and why this jacket is different than every other jacket in the store right upon first glance. We have also rolled out a large library of imagery, videos and other specialty assets to retailers to use in their online stores. We are working to promote this in conjunction with our partners as much as possible as well as drive conversion once a customer clicks into the product.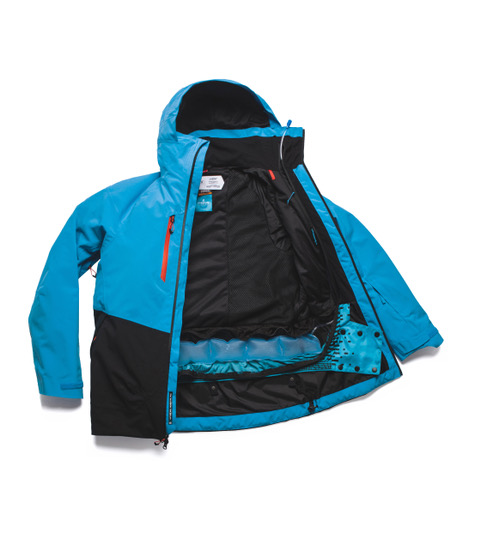 What have been the highlights for 686 in the past 12 months?
Pac: Hydrastash was for sure one of our highlights. We were also continuing to push our ski program, and make sure people know that 686 is now a global snow and ski brand and be approved by our scene.
Brent: We really feel that we have stepped up our product programme over the past 12 months. We have added GORE-TEX stretch in our GLCR SMARTY 3-in-1 Jacket as well as introduced the Zone Jacket – a 2-layer GORE-TEX jacket that has Stretch GORE-TEX zones only where you need stretch most, in order to keep it affordable, as well as our stretch Thermagraph body mapped insulation system. Forest Bailey re-upped his Cosmic Collection with new designs and art and it has sold into retailers very well. We added more GORE-TEX in our women's apparel. We launched a collaborative colourway with ski film legends Level 1 as well as a collaboration with legendary band Motorhead. We are also currently introducing a new B2B platform that we are sure with aid in the speed and merchandising of pre-book and at once orders.  
What are your key activations for 18/19?
Pac : Our motto is "Always Different", so we want to keep this live alive and effective for 18 and 19.
Most of our activations will be around direct experiences with our scene.
We're planning some riding days with our team, supporting Victor Daviet's safety event in January 2019, and cooking up something for Shop 1st Try.
The women's market will be also a key initiative for 2019, our goal is to take a different approach to this market, via our athletes and ambassadors who are more dedicated and passionate around snow, outdoors and wellness to drive to our products and stories.
Any new athletes/ambassadors to mention?
We're happy to announce that Chloé Sillières will join our EU Snow team this fall. This marks a strong first step into our women's strategy.