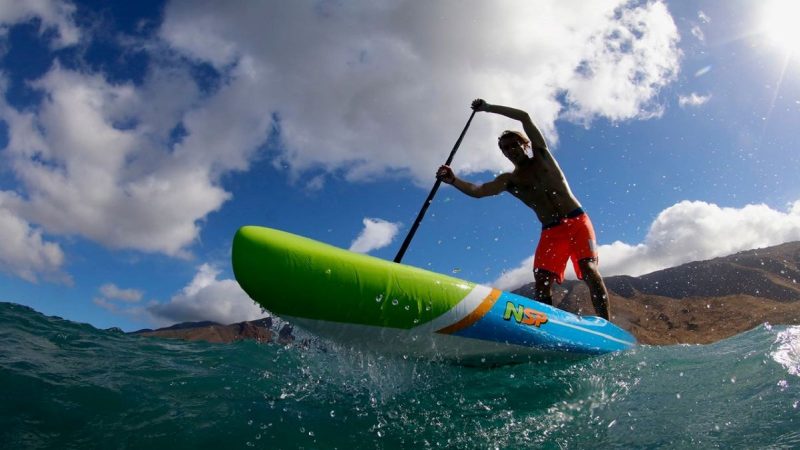 Surf Cloud Takes Over NSP Surfboard Distribution In France
Having recently taken on distribution of NSP Surfboards in Germany and Austria, Surf Cloud also takes on distribution in France. Here we hear from Trent Peterson, NSP CEO and Nuno Amado, Surf Cloud Managing Director about the partnership. Paddle expo also presented Surf Cloud and NSP's new 2020 range.
Surf Cloud takes on distribution of NSP Surfboards in France

NSP Surf, SUP, Race and Foil manufacturer is pleased to announce that Surf Cloud, currently distributing NSP in Spain, Italy, Germany, and Austria, will now take on the distribution network for France. NSP has worked with the Southern European Distributor Surf Cloud for several years. With consistent and substantial performance in the most important surf markets on the European continent, the expansion into the French-speaking market allows us to grow our territory within an existing dealer network.
With a solid portfolio of Surf- and lifestyle brands in the French market, Surf Cloud is an ideal partner for NSP, who's product range has gradually expanded into a wide range of surfboards, inflatables, SUPs and a complete foiling line-up. Surf Cloud and NSP will present its 2020 range in Nuremberg, Germany at the Paddle Expo October 4-6.
Trent Petersen – CEO NSP:
"We'd like to thank Double V and wish them all the best as they move forward in the watersports industry, France has always been a land of boardsports, and the network of Surf Cloud is extremely well-positioned to distribute throughout the French territory."
Nuno Amado – Managing Director Surf Cloud:
"Surf Cloud is a project of 20 years in the making, harking back to my Marine Biology University days. Today, we are active in 19 countries and distribute some of the most renowned surf brands to over 1000 accounts.."
"We are excited and look forward to working with the French retailers to continue the legacy of providing durable, affordable performance products to all water sports enthusiasts in France."
Service of existing customers will transfer over to Surf Cloud, and anyone looking to learn more about NSP Surfboards should check out the 2020 website at www.nspsurfboards.com.
For business inquiries, reach out to Nuno:
[email protected]
Contact Distribution:
Surfcloud Lda
Parque Empresarial Albiz – AICEP
Rua Carlos Lopes – Casal do Marmelo
Armazém F1
2635-206 Albarraque, Rio de Mouro
Portugal
Tel: +00351 210998837
E-mail: [email protected]