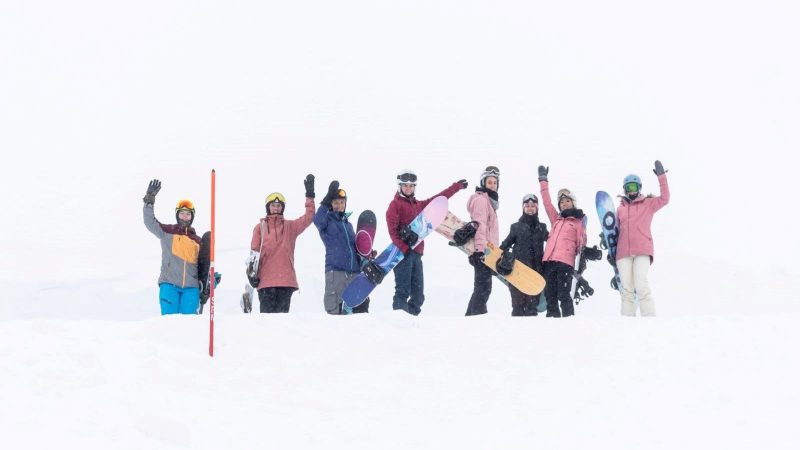 elooa Girls Balance Camp A Huge Hit
elooa Girls Balance Camp, presented by Volcom, was a huge hit for all attendees. A weekend of yoga, snowboarding -both in the resort and in the snowpark- learning new tricks, coaching sessions and time with pro riders. Bring on the next camp!

Press Release:
elooa Girls Balance Camp – Successful start into the season for the girls at Kitzsteinhorn!
Last weekend 30 motivated girls came to the Kitzsteinhorn for the elooa Girls Balance Camp presented by Volcom. Also, with them were next to the elooa crew, a yoga teacher, a professional photographer as well as a filmmaker and the Volcom riders Mary Luggen, Melina Merkhoffer and Lea Baumschlager.
After check-in, the camp started with a yoga session. Super motivated and well equipped with the newest Nitro Snowboards everybody went to the glacier on Saturday. After an extensive warm up and a few runs through the resort, the girls practised freestyle basics first before heading over to a perfectly shaped snowpark that was waiting. Together with the coaches and the pro girls everybody practised intensively all day and learned new tricks. In the afternoon, we went back to our hotel. A one-hour yoga session with the pro girls followed coffee and cake; and before dinner everyone could recover in the spa area. After a very delicious and healthy dinner, the day ended with an intense video coaching session for all participants.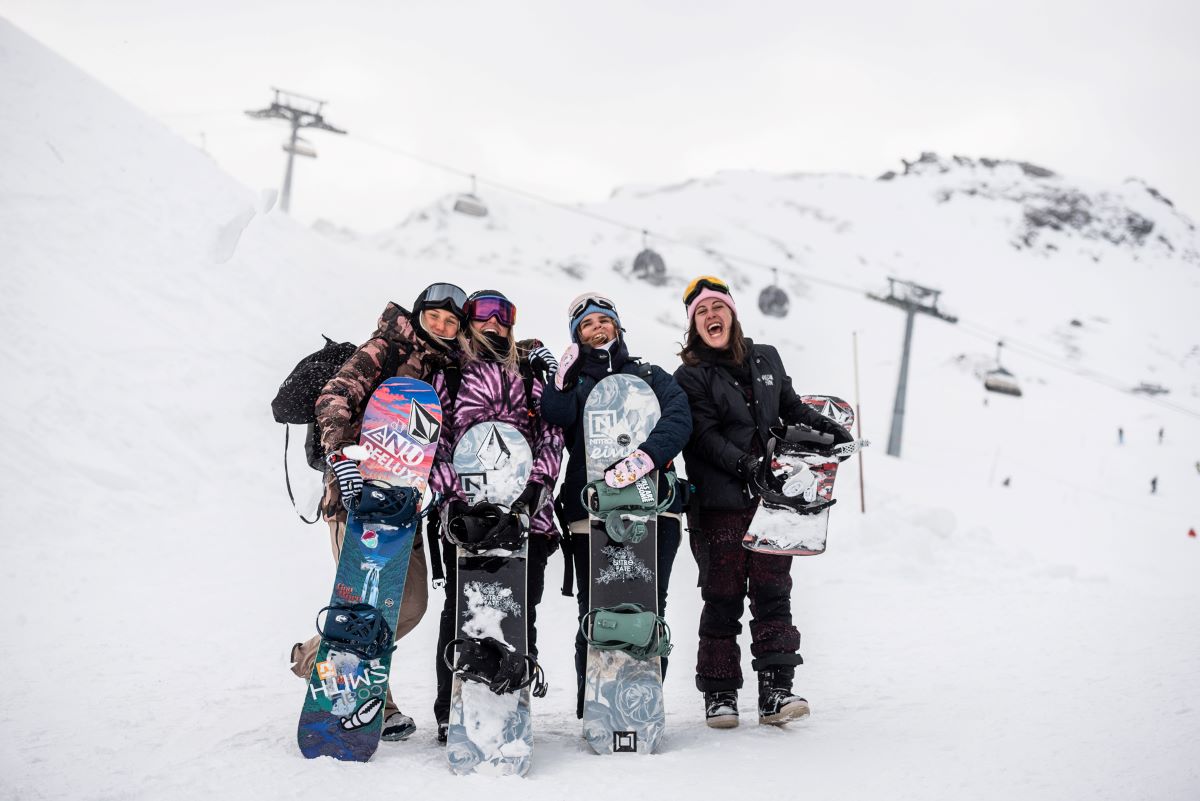 On Sunday, the final day, all campers went back to Kitzsteinhorn with perfect conditions to realise the new tips they'd been given by the pros and elooa coaches. Another great day for all the participants and, after numerous runs and a lot of new tricks in the bag, an eventful weekend came to its end.
The elooa crew would like to thank all participants, the sponsors, the hotel Active by Leitner ́s and the Kitzsteinhorn for an amazing camp. We are already looking forward to the other upcoming elooa Camps 2019/20!
Find more info on www.elooa.com.