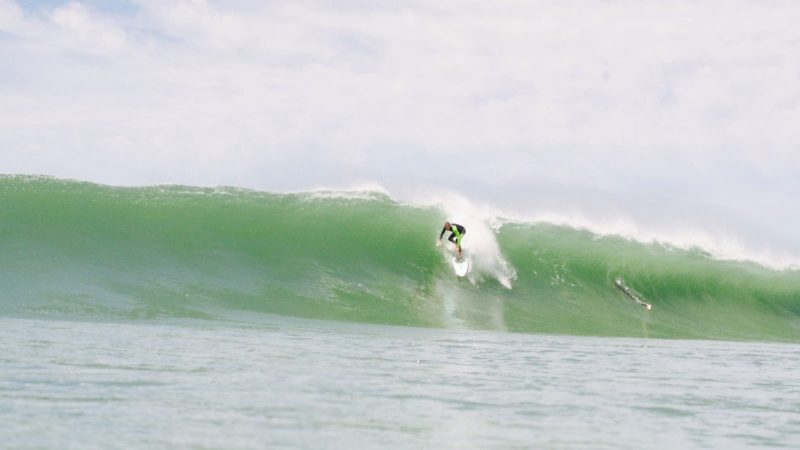 Darren Broadbridge Joins Pure Surf Camps
After 13 years at Euroglass, Hossegor-based Darren Broadbridge has taken on a position at Pure Surf Camps. His start with Pure was hampered by the global crisis, however things have started looking up with high levels of interest in this summer's camps.
After 20 years integrated within Quiksilver Europe and the Boardriders Group, 13 years of which were within Euroglass – the hardware and surfboard division – Darren has joined with Pure Surf Camps.
Pure Surf Camps were founded by Stefan Brill and Christian Ehmann and they are now opening an international sales office in Hossegor, the heart of the European surfing world.
Darren informs us: " It was an organic decision, the only thing that I'm as passionate about as surfboards, is surf travel! I've known Stefan for 15 years and I have seen all they have achieved with Pure Surfcamps and it's an extremely exciting adventure to be a part of. I'll never forget my time with Quiksilver and the chance Stephen Bell gave me to look after his business while he travelled the world on the World Tour. But there comes a time all our lives where a door opens and you can decide whether to walk through it or not. When I saw this door open I walked straight through.
Pure will continue to strive to have the highest quality service available and this is something I'm proud to be a part of. What I didn't expect was to join up with an incredible team and immediately get hit by a once in a lifetime pandemic by the name of COVID-19. It put Pure to the test. But we all held on tight together and now people are ready to travel again. We have an amazing amount of interest being shown in attending all our camps this summer. We will be following the strictest protocol and are very confident it will be an amazing summer. We also have some incredible projects in place for France for 2021. Stay tuned"
Good luck to Darren and Pure Surf Camps and let's hope we can all finish 2020 in the best way we can!