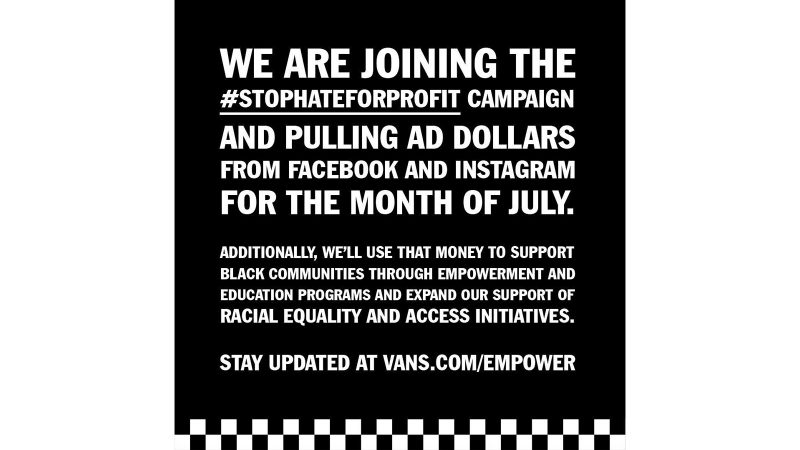 Vans Latest Brand To Join Boycott Of Facebook Ads In Support Of #StopHateForProfits Campaign
Vans are the latest brand to join the boycott in Facebook ad spend for July in support of the #StopHateForProfits campaign. They join Patagaonia and fellow VF Corp stablemate The North Face in doing so, as reported in Source last week.
The initiative was started by a number of civil rights groups including the NAACP and the Anti-Defamation League to act as a campaign to encourage companies who spend large amounts of advertising money with Facebook to use their leverage over the tech giant (which also owns Instagram and Whatsapp) to pressure them into changing their ways.
Facebook is facing increased pressure to combat hate speech after Twitter, one its largest competitors, recently began flagging false and inflammatory statements from Donald Trump.