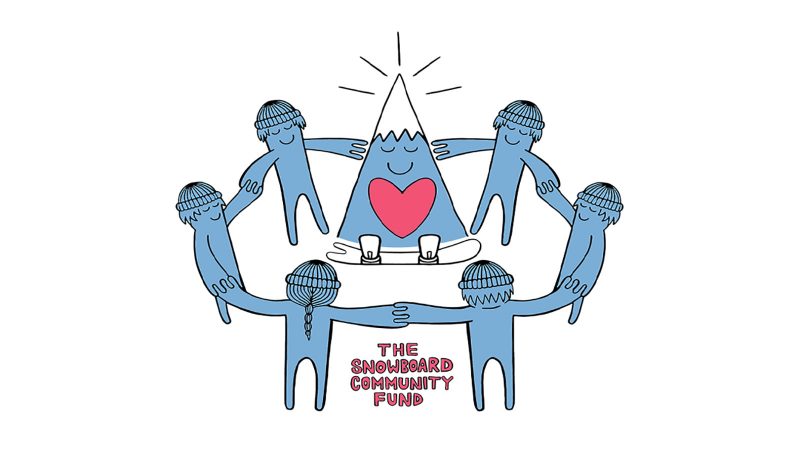 First 6 Recipients Of Nitro's Snowboard Community Fund Announced
The COVID-19 pandemic had been tough on everyone, one group of people that have found this time particularly challenging are freelance filmers and photographers. Nitro have acknowledged this and in response, the Snowboard Community Fund was started. Since it began, over €13,000 has been raised and the first 6 recipients have been announced. The Fund has released the following announcement:
"Dear Snowboard Community,
These past few months have been full of uncertainties and it has become clear that the world will continue to be full of challenges and will continue to evolve due to the COVID-19 outbreak. The goal of creating the Snowboard Community Fund was to create a space where we could come together as a community to support our freelancers directly by bringing awareness to the situation, a place for these freelancers to come together, and a fund for people to donate to help support a few of these amazing members of our snowboard community – the ones who have been affected the most due to the lockdown regulations that started in March 2020.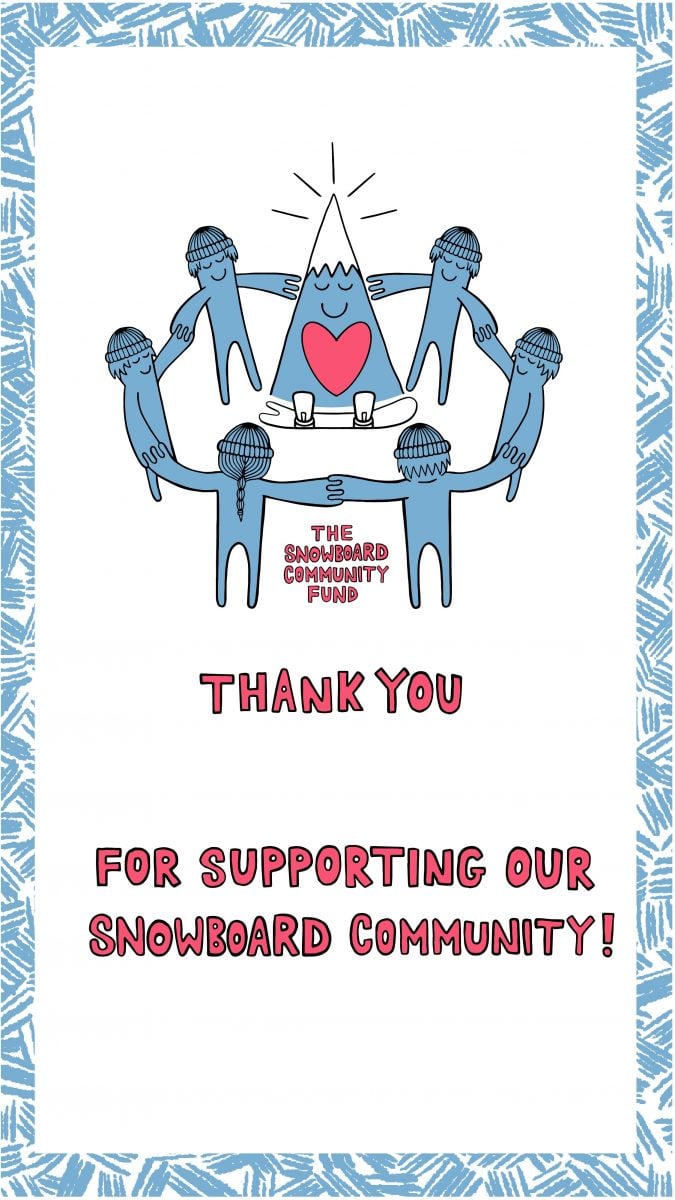 We are proud to say that the community has come together and raised over €13,000 which has allowed us to give out the first 6 grants to the selected freelancers who have signed up for The Snowboard Community Fund. We have gone through and vetted the people who have signed up to make sure the funds go to those who are in need and who are active contributors to the snowboard community. We initially decided to randomly choose 6 recipients through a drawing (where everyone has an equal opportunity to be selected), but there was one applicant to the Fund who stood out during the last few months. We decided to offer an honorary selection for this person – Jon Stark.
Jon Stark went above and beyond during the month of June by creating a platform on Torment Mag for 5 of our LGBTQ+ snowboarders to open up and share their experience during the Torment Pride Week. This is one of the most important conversations and historic movements we have had in the snowboard community and we are so proud of everyone involved. Since Jon had signed up for the Snowboard Community Fund, we decided to give him an honorary selection. Congratulation Jon Stark and thank you for your passion for making the snowboard community a better place.
The First 6 Recipients of The Snowboard Community Fund are:
(winners will be contacted privately)
Jon Stark
Mike Dawson
Isabelle Van Eijsder
Trevor Wallace
Silvio Ottonello
Adam Otreszko-Arski
Congratulations to all the recipients, thank you to all the people who have donated and/or spread the message and thank you to all the brands and media publications who have come together and supported this movement as a community. We are all in this together and if we work together, we can come out stronger as a community.
For more information regarding The Snowboard Community Fund visit: https://nitrousa.com/SnowboardCommunityFund/en
You can also watch the full announcement video here:
Thank you,
The Snowboard Community Fund"