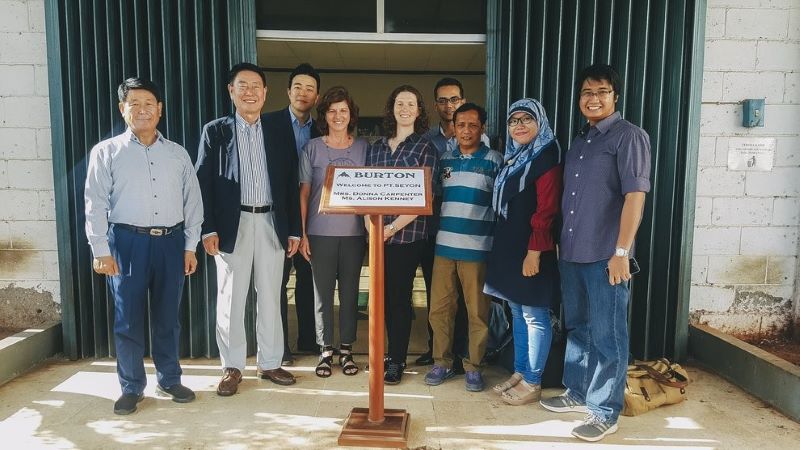 Burton's Social Compliance Program Accredited By FLA
After an extensive review, Burton's social compliance program that ensures fair international labour has been award accreditation by The Fair Labor Association.
Press release: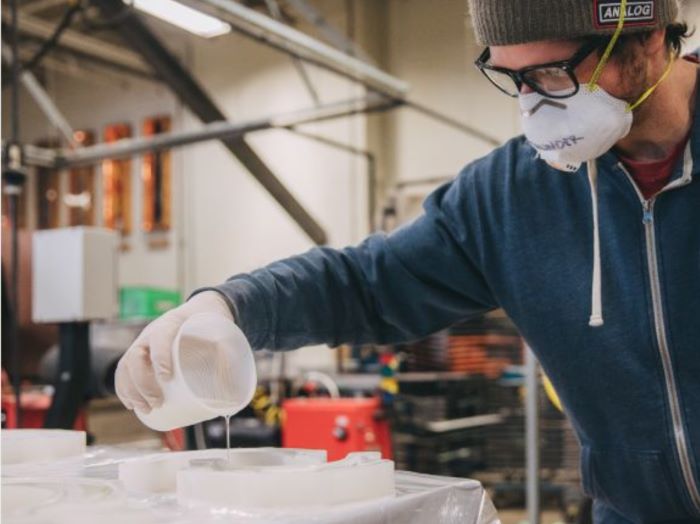 Burton Achieves Accreditation by Fair Labor Association
The Fair Labor Association (FLA) announced today that its board of directors voted to accredit the social compliance program of Burton, a Vermont-based, privately held, snowboarding and mountain lifestyle company founded in 1977.
Accreditation by the FLA recognizes that Burton has systems in place to identify and remediate unfair labor practices in its global supply chain. Burton manufactures products in 72 contract factories in 10 countries and one owned prototyping facility in the United States.
"Burton practices what it preaches when it comes to fair labor, as we documented in our extensive multi-year examination of the company's policies and practices," said Sharon Waxman, FLA president and CEO. "FLA accreditation is an important milestone for Burton, and we expect its actions to improve conditions for workers in factories from North America to Southeast Asia."
The FLA accreditation report is the result of a lengthy review of a company's social compliance program against international labor standards. The accreditation report on Burton's program noted the following:
Public promise: Burton publishes information about sustainability on its website, including a public list of its finished goods suppliers.
Organizational commitment: Burton makes sustainability a high priority for the company with a team dedicated to sustainability, regular inter-departmental meetings on compliance matters, and a reporting structure that connects to company leadership.
Responsible purchasing practices: Burton has developed strong relationships with its contract facilities and implemented purchasing practices that are in line with the FLA's Principles of Fair Labor & Responsible Purchasing Practices.
Extensive training: Burton provides training across its supply chain, including training on union engagement for the sustainability team, on its responsible purchasing practices policy for relevant staff, on workplace standards for company staff and supplier managers, and labor violation remediation for factory management.
Comprehensive monitoring: Burton maintains a program for prospective and active suppliers that includes strong rating systems based on audit results.
"Protecting the people who build our products has been important to us from the beginning when our founder and my late husband Jake Burton was hand-shaping snowboards in his barn in Vermont in the late 70s," said Donna Carpenter, Chair of the Burton Board. "Now, as a global brand, we remain committed to holding our suppliers to the highest standards for fair labor practices and the ethical treatment of their workers. It is especially critical during this time of COVID-19 and economic distress to continue to protect workers' rights throughout the world. We are honored to earn FLA accreditation and will continue to dedicate ourselves to improving labor practices in our supply chain."
FLA accreditation requires companies to meet standards and benchmarks that fully align with the International Labor Organization, UN Guiding Principles, and the Organization for Economic Co-operation and Development. As part of the process, companies agree to assessments of corporate systems for purchasing and sourcing and regular review of facilities in their global supply chain.
FLA accreditation is the gold standard for a systems-level approach to human rights compliance and social responsibility and includes a commitment to the FLA Workplace Code of Conduct and continuous improvement efforts to address working conditions and protect workers' rights.
A company's accreditation signifies that it understands the consequences of its business practices on workplace conditions, has put effective systems in place to prevent workplace abuses, and commits to remediating violations that occur. Accreditation provides a basis for socially responsible investors and consumers to make informed investing and purchasing choices.