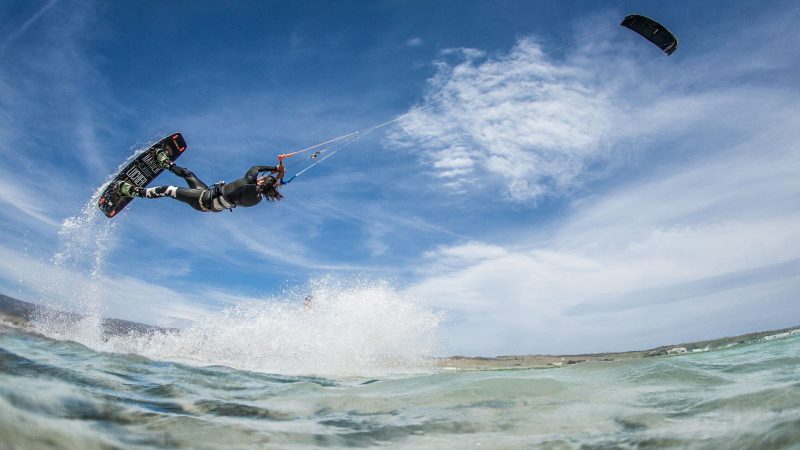 Nobile: Premium Boards Made In Europe
Founded in Poland by Dariusz Rosiak in the 1990s, 'Nobile' now successfully operates across multiple markets and their production in Europe allows for great supervision and quality control in the making of premium boards. The Nobile team have talked us through their way to worldwide recognition, wide distribution and shared their view on the latest market opportunities arising from the 2020 pandemic.
Please give us a short history of Nobile
Nobile Sports was founded by Dariusz Rosiak in 1994. Dariusz set up a snowboard manufacturing business in the Polish mountains in a city called Bielsko Biała. One of the reasons for this move was definitely the success of his daughter Gosia in the alpine snowboarding world cups. In 2004, the factory expanded into the production of kiteboards as well and since then has also produced kitesurfing and wakeboarding equipment. Nobile is world-famous for its patent pending kiteboarding splitboards that allow travelling without having to pay for the additional sports luggage due to oversize dimensions. By producing unique and universal products for all level riders, we are now recognised worldwide.
Who are the key players in the business?
We have three investors and a senior brand manager, Michal Kamyk. Our sales department is led by Marta Jasiuwian and marketing department by Jan Korycki.
How are your products and materials superior to non-European factories?
Having your own factory allows you to constantly supervise the production process, especially when developing new products. With the production of quite complicated splitboards, supervision is very important. Simply check out our latest production process video 'Nobile Kiteboarding 2020 collection making of' on Vimeo. Since the beginning we believe in the Nobile Human concept, which stands for putting well trained and experienced employees on top of the ladder.
How is business going in each product category that you operate in?
Our top-selling segment is definitely Kiteboarding Splitboards. Since we're the only world producer in this area we have to push to fulfil market needs. We're in the process of introducing a new Kite range. All models have been thoroughly tested and should be out of the factory in fall this year. Snowboard-wise, we're constantly growing; splitboarding and powder boards are getting more and more popular, and we're covering that area well. We're also very strong in alpine boards, where we support riders and Olympic teams all over the globe.
What trends and opportunities do you see in this new market situation?
We believe that the kiteboarding market will go back to normal soon. Sure, there was a large delay, people didn't purchase as much as they normally would, since many borders are still locked and, for example, a simple trip to Egypt is still impossible. But we're all looking for alternatives and most users switched to enjoying their sports more locally. We're happy to have an incredible seaside that is entirely covered with kites at the moment. The snowboarding market was hurt the most, mostly because of bad COVID timing that locked down most of the resorts in full season. Wakeboarding is doing quite well, at least in Europe most cables are already open and people go wakeboarding on a daily basis. It is possible that even more people will get involved due to a lack of possibility to travel abroad to places they would usually spend their holidays.
How do you work in Europe?
We use a B2B and B2C model. We have solid distributors, for example, in Germany, Italy, Russia, USA and UK. We also put loads of pressure into selling directly from shop.nobilesports.com where we deliver products worldwide.
How do you market the brand?
We market our kiteboards as premium products. Since we're the only splitboard producer we keep the prices at a relatively high level, but in return they are produced with top quality material and truly last forever. The same goes with snowboards and wakeboards. Handmade in Europe brings top quality, but unfortunately larger operating costs in return. Our main philosophy is the Human concept idea, bearing the final user in mind, in order to make top-quality, best performance, and most importantly comfortable, safe and user-friendly gear. Only top quality materials are used in our products; sandwich technology using a woodcore changed the way the boards react and behave. On top of that, plenty of patent-pending technologies like: Advance Flex Engineering, Added Pre-Stress or Elliptical Concave are making sure that our boards react right in all conditions.
What is your most successful territory and why?
We're well recognised in Poland since it's our home market. If you visit a beach on the Polish seaside, almost every 3rd board is from Nobile. That also shows us how durable and long-lasting our products are. Apart from that, we're happy with results for example in Germany, UK, USA, Russia, Canada and France. Our brand is definitely recognised in places where people travel the most to. Kite enthusiasts that tend to travel more often take advantage of the benefits that splitboard technology brings into travelling.