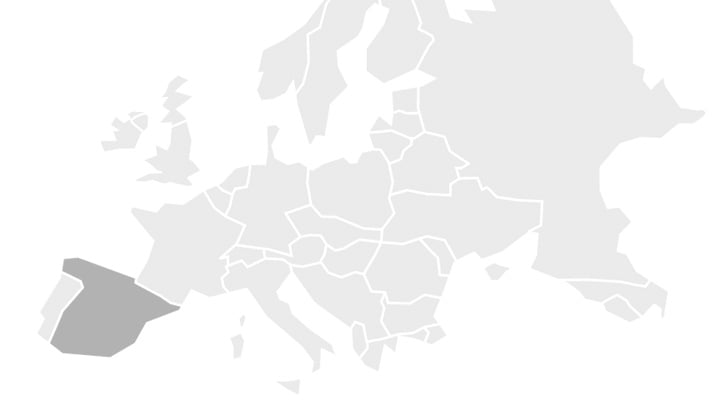 Spanish Market Insight, Summer 2020
Take a country shyly recovering from years of economic crisis. Now hit it with a pandemic that shuts down all activity for two months. Hopeless? Not for Spain. Spaniards have a unique combination of resilience and lust for life. Their ability to adapt, and their eagerness to spend when they can, will help the Spanish economy bounce back on the recovery track. By Rocio Enriquez
Initial pandemic containment measures in Q1, followed by a full lockdown in Q2 slumped GDP. With retail spaces and borders closed, there was no consumption from either locals or foreign visitors. Sales and production tanked, and tourism revenues collapsed. Drastic job losses happened as a result. The ferocity with which the Coronavirus crisis hit Spain was the last thing its economy needed. But let's hold back on the doom and gloom. Spanish consumers don't hesitate to spend when they have the means to. Sales and production started to bounce back in May, the moment restrictions were lifted. Employment showed signs of recovery through mid-June. Forecasts point to GDP shrinking by 9-12% in 2020, before growing 6-7% in 2021. The government has procured an aid package of €140bn from the European Reconstruction Fund that it so earnestly helped create. This will allow for investments that will raise productivity, as well as keeping support schemes set up during lockdown.
Not all sectors are having the same experience though. There is an imbalance between businesses that feed off local consumers and the ones that depend on foreign tourists. The latter is suffering from less visitors and capacity restrictions in hospitality. However, the outdoor sports industry in general, and the boardsports one in particular, are enjoying a 'back to normal' wave. This could be due to two factors. On one hand, Spain suffered one of the most restrictive confinements in Europe. People had to stay home, restricted to limited outings that had to be properly justified to the watchful police. The average Spaniard, used to big doses of open air, pined for the outdoors even more. Tito Moro, founder of Hawaii Surf Shop in San Sebastian, says, "as lockdown started to ease, hanging out at the beach was not allowed, but you could do sports. Some people dusted off their old surfboards, just to be in the ocean." Hardware goods are the biggest selling category in post-lockdown sales, according to all skate, surf and kite shops interviewed. On the other hand, with gyms closed, the outdoors offered the best training facilities. Miki Parets, owner of Shine Skate Shop in Mallorca, says, "skateboarding is becoming more mainstream. Some people find that it is cheaper to buy a skateboard and a pair of shoes than to pay a monthly gym fee".
Surf and kite schools are busy, suggesting that the lust for outdoor time is attracting new fans. Tito reports that there are more people trying to surf for the first time, even at older ages. Kite schools have met this demand for outdoor time with new products that are easy to use in any conditions. Sergi Sánchez, CEO of Kite Experience in Barcelona, says, "the biggest trend is wing foil, mainly for its novelty and simplicity." Could lockdown end up being a positive force in the popularity of boardsports, after all?
Two months of no spending resulted in unexpected savings that boardsports fans are happy to invest in more fun time. Daniele Olivieri, Founder of kite shop and school KTS, in Tarifa, says, "people who kept their jobs and did not spend during lockdown have savings. They are willing to spend this money on new material and experiences". Jaime Herráiz, CEO of WET, Tarifa, calls it post-lockdown euphoria, "kitesurf has returned to historic sales figures, wing foil is opening new opportunities and recreational SUP has experienced a surge in sales."
Jaime is cautious though, "possible relapses in coastal areas will be determining for business. Kite shops need the European visitors that come to practice in a warmer climate from October to March." A second lockdown is the biggest concern. Brand support is crucial. Payment rescheduling and discounts have avoided order cancellations. They helped shops make it through two months of watching unopened boxes sit in their closed stores. But they'd like to see increased support in mark-ups and online price regulation. With shops closed, people have taken to the internet to find the products they want. A cheaper price online will lure even the most loyal customers. Brick and mortar stores could end up being used as showrooms.
Dani García is a sales agent for many key surf brands, Director of Special Surf School and owner of Go Surfing Shop in Cantabria. He takes the pulse of the surf industry closely and shares a widespread concern, "some consumers use the shop to ask for advice and try the product. Then they go online and click to buy 5 euros cheaper. It's bad for business, for morale, and ultimately for the industry." Dani, Tito and Miki agree that the best support a brand could offer is a good mark-up. That is what allows shops to do business. After all, as Tito explains, "brands and shops have to support each other, if they both want to survive."