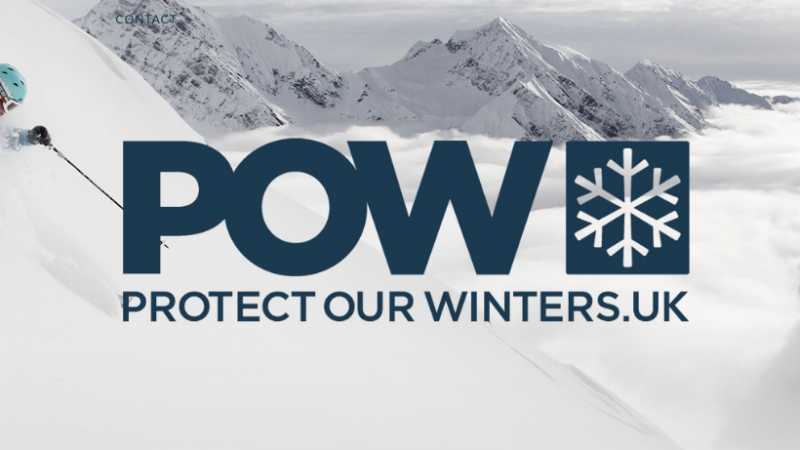 Protect Our Winters: Take Action To Protect The Future
The fight for ensuring a greener future is not over. Protect Our Winters UK is asking organisations and businesses to take action by signing The Climate Coalition Declaration and submitting to the UK Treasury's Comprehensive Spending Review.
Press Release:
POW UK is working with The Climate Coalition for a Healthy, Greener, Fairer Tomorrow. We are bringing together businesses, community groups, MPs, and people from all walks of life to send a strong and unified message to the UK Government: we want a healthy, green and fair recovery from Coronavirus.
We are asking the outdoor industry to come forward in support of climate action, as we understand the true importance of the outdoors. We have two actions you can take as an organisation in the next week to make a difference:
Action 1: Sign The Climate Coalition Declaration
The Climate Coalition's 'Time is Now' Declaration will be launching the first week of October, and we're asking businesses to sign up before the launch. The asks of the Government are:
Unleash a clean energy revolution that boosts jobs across the UK, making our transport, power and housing fit for the future
Protect, restore and expand our green and wild spaces; allowing nature to thrive, taking carbon from the air and boosting the nation's health
Leave no one behind by increasing support to those most vulnerable to the impacts of climate change at home and abroad
Sign the declaration at: https://thetimeisnow.uk/declaration
– Remember to select Protect Our Winters UK as the Partner Organisation for 'Where you found out about The Time Is Now'. Additionally, please ask your staff to sign up as individuals.
Action 2: Submit to the UK Treasury's Comprehensive Spending Review, by this Thursday 24 September
The decisions the government makes now about public spending will echo through generations. Their Comprehensive Spending Review makes important decisions on what they invest in for the next five years.
These decisions could set us on a path to a healthy, green and fair tomorrow or they could lock in pollution for generations to come. We need the government to show climate ambition by investing in renewable energy, efficient housing and clean transport; protecting green and wild spaces; and implementing a rule that means all public spending must get us further on track to net zero emissions.
As a business, you can help support a better future by submitting your expectations for a healthy, greener and fairer tomorrow to the review process.
To make a 'representation' as it's known, all you need to do is to go to this page HERE and fill it in with your suggestions, organisation name, and submit it.
We suggest THIS response – The asks have been developed with expert input from across the NGO sector. Do add or edit as you wish (but remember it's about UK Government spending in the next few years! You can find out more details about the Comprehensive Spending Review process here if needed).