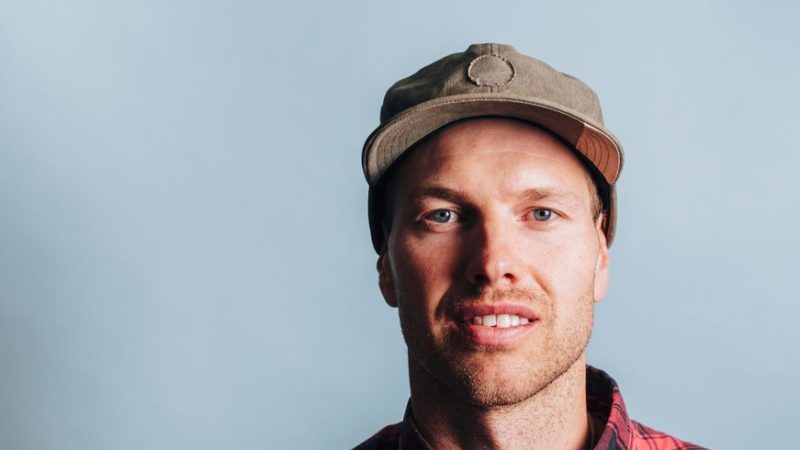 Big Wig Interview: Mizu's Jussi Oksanen
The reusable bottle trend has taken modern culture by storm in recent years- a drinking bottle is now the ultimate fashion accessory – but as is with many boardsports industry entrepreneurs, Mizu Co-Founder, ex-pro snowboarder and visionary, Jussi Oksanen was way ahead of the curve, starting the company some 12 years ago.
Never one to stand still, Jussi has continued to push the brand towards functionality and sustainability; 2017 saw the brand introduce a filter cap that allowed users to instantly purify water, no matter the source. And 2020 sees Mizu introduce their lunchbox and urban cutlery set as they continue to strive for a single-use-plastic-free future.
Struggling to balance life as a pro rider and brand owner, Jussi's wife Zoe took the reins of the brand and then former Ride Snowboards Founder Tim Pogue was employed as CEO in 2012. In 2015 Jussi hung up his pro snowboard boots and has been focused on the brand's creative direction since then. SOURCE Editor Harry Mitchell Thompson interviews snowboarding legend and Mizu Co-Founder, Jussi Oksanen.
Jussi, please tell us about your career as a snowboarder.
I grew up in Finland, 30km away from Helsinki and I got into snowboarding when I was 10 years old. We had a tiny hill that was 50m vertical which was about a 5-minute drive away. When we discovered snowboarding, that hill became our second home. I started competing when I was about 15 years old and everything kind of escalated pretty quickly from there. I went to the Nagano 1998 Olympics and from there I chased a dream that turned into 17 years as a pro. I won the US Open, 7 X Games medals, a World Championship and had over 20 video parts. I consider myself really lucky to have signed with Burton in 2000, where I stayed until I retired in 2015.
2008 was relatively ahead of its time for starting an eco-responsible bottle brand… who did you start the brand with and what was the mission?
I'd been on the road in Alaska with my filmer (and friend) Brad Kremer and we were sick of seeing all the plastic water bottles piling up in the back of my truck. It really got us thinking about our footprint and what we could do to minimize our single use plastic waste. It all really started as organically as that – we figured if we could create a cool little brand with quality bottles, we could at least get our friends to kick the plastic bottle habit. We never imagined at the time it would grow to where Mizu is today, but we are stoked as it means even more people kicked the habit, which was what it was all about.
You started the company in 2008 but continued to ride pro and shoot photos until 2015. How has leaving the pro riding lifestyle allowed you to focus more on Mizu?
Honestly, it was really challenging at times trying to keep Mizu going while snowboarding full time. My wife, Zoe, ended up running a large part of it while I was traveling which wasn't ideal either as she had two crazy little boys in tow. We knew we needed help from someone who could run the company and grow it to its potential, and I also knew I still had a few years of serious snowboarding left in me and needed to stay focused. So we partnered with Tim Pogue (former Ride Snowboards Founder) in 2012, and he officially joined Mizu as our business partner and CEO. When I retired in 2015, I jumped straight back in full time helping to run the brand and the marketing. I did that for two years during which time I was able to really get stuck into the brand fundamentals and the content side of Mizu while also learning a lot of the business side from Tim. Today, I still work with Mizu on the branding and content side while also expanding my content creation business doing brand photography for a lot of active outdoor brands such as Specialized Bikes, Thule, Kashi, Belgium Brewing Co and more. And ironically, Brad and I came back together on a new project and now have a production company called Diving Board where we also work on content projects with great brands.
Tell us more about your daily function with the brand now.
I work closely with the marketing team on creative ideas while also creating most of Mizu's visual content. I am on the road a lot so I get to product test regularly… I figure that if our products can handle what I put them through, I know they are good to go!
Where is the company HQ'd in the US and EMEA?
Our US HQ is in North County San Diego. Our European HQ is in Amsterdam. Both our US and European operations have offices, warehouses, and full in-house customization facilities. The Europe office is essentially a mirror of our US setup. Tim has put a lot of focus on the European operations of our brand since joining and it's great to see how strong the business is now there.
Talk to us about how COVID-19 has affected the business.
Tim was actually in Japan finalizing the terms of a distribution agreement with our new distributor over there when the pandemic hit. From there he went to ISPO in Munich where it was still only mild-scare and barely a topic of discussion – none of us knew what was really coming at that point. By mid-March, Mizu had shut down both offices and we went into some long planning meetings to figure out how we'd navigate this storm. We came up with a simple approach, that Tim rolled out as: Stabilize, Prepare, and Pounce. Stabilizing the company financially was the first priority, which we accomplished with a combination of a lot of sacrifice and commitment from the Mizu staff, many Mizu vendors stepped up and helped out, and we also took advantage of the government programs in both the USA and The Netherlands. Once stabilized, we started looking at what our business would look like in the coming months/years and went into the 'prepare' phase, which we're just about all the way through. This phase included re-focusing some goals and the heavy lifting of retooling each department to better compete in the new landscape. And the next phase is what we're calling the 'Pounce' – the new Lunch Box and Cutlery sets are part of this pounce plan. In summary, we didn't panic, but saw it as just another challenge to navigate.
What opportunities do you see arising from the pandemic?
Mizu has always marched to the beat of its own drum and our mission will always be to help reduce global pollution caused by single use 'throw-away' items. This pandemic is unfortunate on so many levels, but it won't take us away from that mission. The opportunity to reduce waste is still here – pandemic or not.
How will Mizu's corporate culture and office culture change with learnings through the pandemic?
Not much differently than it will affect all companies I'm guessing. A lot more Zoom and Skype, a lot less face-to-face meetings, no parties, more virtual happy hours… But other than that, it's business as usual.
A couple of years ago Mizu introduced its Everyday Filter, to allow people to filter water instantly when away from fresh water sources. Now you're launching your lunchbox and urban cutlery set… commitment to pushing the boundaries of outdoor functionality and sustainability.
It all comes down to this really: Mizu is founded, run, and loved by people who get the most out of our planet's playgrounds, whether that's the ocean, mountains or your local park. We've recognized the need for a lunchbox that could live up to our active lifestyle for a while, and the soft-sided lunch bags (even the ones that keep things cold) just didn't cut it so we've been working on our own version that is airtight, smash proof and leak proof. The new Mizu Lunchbox kills it and with the updated Urban Cutlery Set that colour matches and provides yet another opportunity to cut back on disposables, we feel like we can now offer a full line-up of products to make saying no to single-use so much easier. I just wish I'd had this when I was in the backcountry snowboarding and filming for days on end!